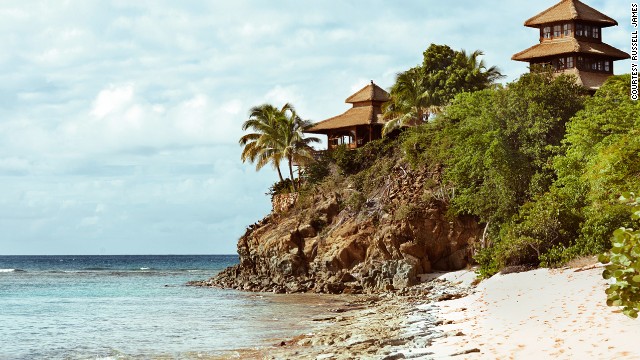 The facility is well hidden since a large portion of it is not only wedged against, but into the side of a mountain. It helps prevent planes and satellites from spotting the complex from above. The foliage prevents people or boats from seeing it from the beach. The only man-made structure left intact that can be seen is an old dock that wouldn't seem out of place for an island paradise that's hiding darker secrets.
Inside the building is a different story. While it appears harmless enough just inside of the large front doors for a secret base of operations, its the lower levels that would put anyone who doesn't work there already on edge. The levels are as follows:
Ground Level
: A regular building establishment with an exclusive business inside that would make the more lucrative investors want to have a piece of the pie. They think that they are getting an in on the controversial practice of stem cell research. Here they get to tour the facade not knowing what is really being done with their investments.
Level 2
: This is where the dormitories are, if you could call them that. Rooms that resemble a bare essentials one bedroom apartment are provided for each subject to live out of during their stay. No matter how long that may be. Each room contains a bed, night stand, light, toilet, sink and shower.
Level 3
: Only the guards and scientists are allowed on this level. It requires a key to get to that level to keep any snooping miscreants from getting into places where they don't belong. This is where experiments that are even more hushed than what's already being done to the subjects. Some subjects will be taken, or more precisely dragged there. The reasons are unknown.
Level 4
: Not even guards are allowed on this level. And only a hand full of scientists have access.