---
We all know them, the storybook characters that littered the pages of the fairy-tales that were read to us as kids. We've all imagined being out their with them dancing and laughing all night as we messed with grumpy old pirates with a phobia of crocodiles, being kissed by princes, and living free in the jungle with nothing but underwear and hairy mammals to keep us company.

We've looked up to them all our lives. We've always wanted to join them in their world, between the folds of the paper, always going through ups and downs, but never failing to remain the hero with a happy ending by the end of the book. We've figured out though....as life has dragged us through the years that that can never happen.

But.....what if they come to us, and live in our world?
Four storybook characters are suddenly thrown into the real world, nobody knows how or why. All they know is that they are now in a room they have never been in, they don't know how they got there, and they are staring at a complete stranger, who unknown to them has adored them all their lives.

Some of these very "strangers" are happy to see the friends they would turn to on a bad day, the ones they could have sworn only existed in books. While others could not be more frustrated. Four teens now have to come together to get the characters back home, all the while, they have to teach them how to live in this new world, where flying and magic carpets are impossible. Not to forget they have to keep up with their own lives while going to school and dealing with family.

For the storybook characters they have to learn how to not be them, go to school, the very place where they tell you magic does not exist, and get over the sinking feeling they have had since they have appeared in "reality".
Storybook Character// What they go by now// Age(17-18)// Paired teen// FC// (Open, taken, reserved)
Peter Pan // Peter// Age (17-18)// Teen 1// FC: Evan Peters// Taken
Rapunzel // Blondie // Age: 18// Teen 2// FC: Elle Fanning// Taken
Aladdin// Ben// Age: 18// Teen 3// FC: Avan Jogia// Taken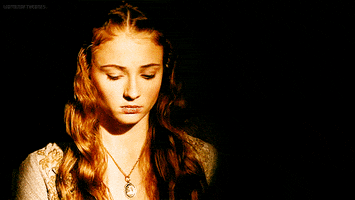 Merida// Brave// Age: 18// Teen 4// FC: Sophie Turner// Taken
Name// Age(17-18)// Paired Storybook character// FC:// (Open, Taken, Reserved)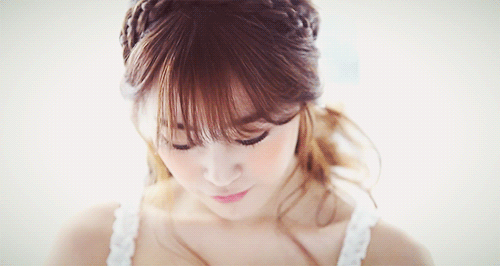 Teen 1: Wen-Di Jeong// Age: 17// Peter Pan// FC: Heo Young-ji // Taken
Teen 2: Name// Age (17-18)// Rapunzel// FC: Landon Liboiron// Open
[center]
Teen 3: Starling O'hara/ Age: 17// Aladdin// FC: Ash Stymest// Taken
Teen 4: Rowan Cross// Age: 18// Merida// FC: Gregg Sulkin// Taken
Code: Select all

[center][img] Name goes here. You can get this from fontememe or 1001fonts[/img]
[img] Insert a picture or gif[/img][/center][hr][/hr]

[img][right] (insert pic or gif) [/right][/img][b]Full Name:[/b]
[center][b] Nickname/ Known by[/b] (Storybook characters since they can't go by their book names, put what the name they are going by)
[b] Age:[/b]
[b] Sexuality[/b]
[b] Role/Storybook Character:[/b]
[b] Story:[/b] (This is only for the teens. Here you put the name of your favorite story, of course you would put the story of the character you are match up with. Also put a brief description of why)[hr][/hr]
[b] Appearance: [/b] (Yes I know there is a picture, but give me your appearance in words.)[/center]
[center][img] (insert pic or gif here) [/img][/center]
[b] Personality:[/b] (Remember everyone has a little good and bad in them)[hr][/hr]
[center][b]Likes:[/b][list]
[*]
[*]
[*]
[*]
[*][/list]

[b] Dislikes:[/b][list]
[*]
[*]
[*]
[*]
[*][/list]

[b] Habits: [/b][list]
[*]
[*][/list]

[b]Fears:[/b][list]
[*]
[*][/list]

[b] Dreams: [/b][list]
[*]
[*][/list][/center]
[left][img](insert pic or gif)[/img][/left]
[right][img] (insert pic or gif) [/img][/right][hr][/hr]

[center][b]History:[/b]
[/center]

[center][b] Other:[/b] (Did I miss anything?)[/center]

No God-modding
No Mary-Sues or Bob-Sirs. Your character is not perfect. I know you love them, but they will have some bad sides.
I want at least 250 words per post....please
I understand people have busy lives, I know I do. Try to post as often as possible though. At minimum once a week.
If we're going to do this roleplay let's do it. Once you join, this is your baby too. Help me with plot ideas and such, and please pretty please with a cherry on top don't just drop out. Stay committed. I understand some situations....some...just kidding
Keep drama in the Characters world only. No taking it to the OOC. I understand when reading what somebody types you might miss-read the tone... don't automatically get defensive
Reserve characters in the OOC, they last 24 hours. I don't really care if you want to change the FC, just at least mention it. If your a story book character though, try to at least keep it close to what the animation version of your character looks like. Also I know I was being such a simple-minded person when I created this, so yes I matched boys up with girls. If you want romance in this you don't have to stay within your partner. Also I know I may be stretching a little here, but if people are interested in this I will create more roles. Yes they will and can be boyxboy girlxgirl.
Also when creating your Storybook character, their personality's do not have to match the ones in their books. Make them interesting....
I have never seen this happen and I am not saying this as an invitation for you guys to show me, but do not do sex scenes...they're just awkward....
Come to me with any question and let's make this FUNNNN!!!!!!
Taking place in...
16 posts here • Page 1 of 1
16 posts here • Page 1 of 1
Arcs are bundles of posts that you can organize on your own. They're useful for telling a story that might span long periods of time or space.
There are no arcs in this roleplay.
There are no quests in this roleplay.
Here's the current leaderboard.
There are no groups in this roleplay!
Welcome home, Promethean. Here, you can manage your universe.
Arcs are bundles of posts from any location, allowing you to easily capture sub-plots which might be spread out across multiple locations.
You can create Quests with various rewards, encouraging your players to engage with specific plot lines.
Settings are the backdrop for the characters in your universe, giving meaning and context to their existence. By creating a number of well-written locations, you can organize your universe into areas and regions.
Navigation
While not required, locations can be organized onto a map. More information soon!
There are no groups in this roleplay!
By creating Collectibles, you can reward your players with unique items that accentuate their character sheets.
Once an Item has been created, it can be spawned in the IC using /spawn Item Name (case-sensitive, as usual) — this can be followed with /take Item Name to retrieve the item into the current character's inventory.
Give your Universe life by adding a Mob, which are auto-replenishing NPCs your players can interact with. Useful for some quick hack-and-slash fun!
Mobs can be automated spawns, like rats and bats, or full-on NPCs complete with conversation menus. Use them to enhance your player experience!
Current Mobs
No mobs have been created yet.
Locations where Mobs and Items might appear.
You can schedule events for your players to create notifications and schedule times for everyone to plan around.
Add and remove other people from your Universe.
The Forge
Use your INK to craft new artifacts in It All Started With A Book. Once created, Items cannot be changed, but they can be bought and sold in the marketplace.
Notable Items
No items have been created yet!
The Market
Buy, sell, and even craft your own items in this universe.
Market Data

Market conditions are unknown. Use caution when trading.

Quick Buy (Items Most Recently Listed for Sale)
None
Discussions
Topics

Replies
Views

Last post
It All Began With A Story
1

,

2by BraceBlaze on Sat Dec 06, 2014 11:13 pm


33 Replies
1178 Views
Last post by shadowseductress
on Tue Dec 23, 2014 8:17 pm

Character Relations
by BraceBlaze on Mon Dec 08, 2014 9:59 pm


7 Replies
551 Views
Last post by BraceBlaze
on Tue Dec 09, 2014 6:11 pm

Plot ideas
by BraceBlaze on Mon Dec 08, 2014 10:35 am


6 Replies
444 Views
Last post by BraceBlaze
on Mon Dec 08, 2014 5:37 pm
Most recent OOC posts in It All Started With A Book
There have been no posts in the OOC topic for this roleplay!