---
XXXXXXXXXXX










X









X









X









X
XXXXXXXXXXX








X









X










X










X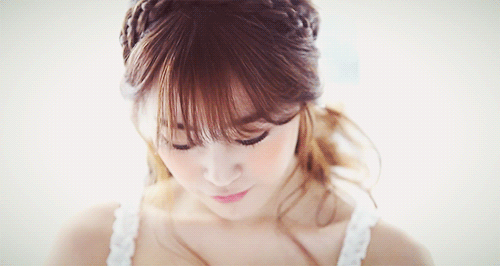 Full Name:
Wen-Di Jeong

Nickname/ Known by:
Wendy

Age:
17

Sexuality
Straight

Role/Storybook Character:
Teen 1

Story:
Ever since she was a little girl Wen-Di loved the story of Peter Pan, back then she liked it for the fairies, flying and exciting fights with pirates. As the years went by she often reread Peter Pan but now because she liked the freedom Neverland and Peter represented. Often she would dream of Peter Pan appearing by her window and wisping her away from the responsibilities which seemed harder and harder to cope with. She's starting to realize that she's becoming too grown up to fly.
________________________________________________________________________________________________
Appearance:
At 5' 5" Wen-Di is not too tall and not too short and has an hourglass figure. She has lively brown eyes and her dark brown hair with bangs that reaches a little past her collarbones. She usually has it tied in a ponytail so it doesn't get in the way. Her facial features and the constant smile on her face make her look sweet an innocent. The clothes Wen-Di wares are usually just the first comfortable thing she pulls out of her closet.

Personality:
Wen-Di is a born optimist. She thinks today's going to be the best day ever, everyday. Her cheerful nature makes her approachable and she makes quick friends with most people, mainly because they think of her as a enthusiastic puppy.
But's it's not all fun and games, Wen-Di's thoughtlessness and aloofness get her in trouble quite often, especially with her parents and professors. She's constantly late and prefers to sketch and doodle rather than pay attention. At times Wen-Di can be as headstrong as one of those 5-year-olds throwing tantrums in the mall when they don't get what they want. She would rather bite her own tongue off than admit she was wrong. It's a good think she hates fights because she would be tongueless.
She can varies from an extrovert to an introvert in the matter of minutes. If there'a a crowd you can be sure she's going to be voicing her opinions left and right but give her a paintbrush and you won't hear a sound from her for hours.
At times she tries to be the responsible and reliable young lady everyone wants her to be. She's actually becoming quite good at it but anyone who's met her knows she has trouble faking a smile so the always joyful and childish Wen-Di seems to smile less and less.
________________________________________________________________________________________________
Likes:
• Art
• Painting
• Animals
• Laughter
• Being around friends
Dislikes:
• Fights
• Being left out
• People who don't smile
• Responsibilities
• Being told off
Habits:
Wen-Di if always late, no matter the place or time you can be sure she's going to be late.
Yelling, there is one thing she never learned and that is to whisper so she's as loud as she's late.
Fears:
Growing up to be like her parents.
Critters that have 6 legs or more.
Dreams:
Wen-Di dream of becoming a world famous painter.
Being accepted by her family as she is, not as they want her to be.
________________________________________________________________________________________________
History:
With a doctor for a dad and a lawyer for a mom Wen-Di was expected to be an ambitious hard working girl who will follow her in parent's footprints.
When it became obvious that she was an artistic type her family was quite disappointed. Her older brother is Mr. Responsible so living up to him has always been a challenge. He's at collage in New York now so she, at the great disapproval of her father, turned his old room into an art studio.
Ever since she could properly hold a crayon drawing or painting were her passion.
Throughout the years she tried to redirect that passion to something her parents thought was more suitable like mathematics (Numbers turned out to be the exact opposite of her thing.) or biology (That one was going well until she had to dissect a live frog.) but nothing seemed to bring joy to Wen-Di. Her parents, hoping that she would grow out of it, let her continue with painting. But she didn't.
She's been under a lot of pressure, she's being forced to accept responsibilities and sacrifice everything she cares for in order to become a grown up.
Recently she's reread Pater Pan quite a few times, the book refreshes her inner child and helps Wen-Di smile and think optimistically once more.
---