Please note that I do not own this image, the creator is Youlien on Deviantart
---
---
Name: Sloane Rose Meridian

Nickname: Sola

Age: 19

Sign: Aquarius

Gender: Female

Height: 5'4"

Weight: 120LBS

Oddities:
Scar running from the tip of her thumb all the way up to her inner elbow.
Tattoo of a amethyst gem on inner thigh and a white butterfly on her ankle.
Ears and navel are both pierced, both piercings are white in color.
It can be noted that she has a lightly detectable (But barely there really) English Accent.




Zodiac Abilities:


– Deflection -


The ability to stop the progression of a projectile, sort of like a force field. Only if the attack comes from behind the deflection won't work. The deflection range itself is only as far as her hands can reach out in front of and to the sides of her. Given time and power increase the range may increase by a few feet.

- Emission -
The ability to release bursts of air to create a physical attack. These bursts of air, though invisible can be hurled at an opponent with an alarming speed. However this ability is at most only able to knock someone of their feet and rarely causes physical wounds.

Main Zodiac Power:

Asphyxiation

| At its highest level Asphyxiation is a power that allows the user to close off the air surrounding a person. Either used to choke or cause a person to pass out from oxygen loss. Unfortunately this ability only works on more than one person IF they are in close proximity to each other. For example two people within arms length would both be affected, but two people several feet away from each other would mean only one of them is affected. This ability is at its most powerful in a closed in place. Open spaces make it a little harder to control as the air flow is higher.

Zodiac Level: 0

Sexuality: Bisexual

Romantic Interest: TBA

Allies/Friends: TBA

Enemies: TBA



---
---
---
---


Personality:


Her personality in comparison to her star sign is noticeably similar. Like most "Aquarians" she is an unconventional individualist, with many quirks and habits that often lead her to seem almost eccentric. Has an unusual sense of humor, and finds interest in things that are out of the ordinary.

Though intelligent she often never uses her knowledge unless for her own gain. She boasts a humanitarian mindset up until the point that this mindset begins to conflict with her own interests. She can be extremely selfish when it comes to the things she wants, and sulks if she cannot get it.

She can be extremely friendly to certain people, and at the same time be extremely aggressive to others. Usually its a balancing act with a line that has to be walked on carefully. However it can be noted that she will go the extra mile for someone she is friends with. But can also have a falling out with a friend just as easily.

Changes her mind just as quickly as she changes her mood. She can seem indecisive and lost, but is really just led to follow her heart more often than her mind.

She can be very angry at times, and snap at those around her. She is known for pushing people away and creating walls to keep them out. She holds a grudge, and shouldn't be expected to let go of one very easily. Given her hypocritical nature she can be seen as someone to avoid if you are looking for someone to have a peaceful and easy relationship with.

All in all her personality varies greatly, driven by her complex moods and natural instincts.

Other: Her stance on religion is often controversial, as she supports the right to practicing religion but she herself is Agnostic.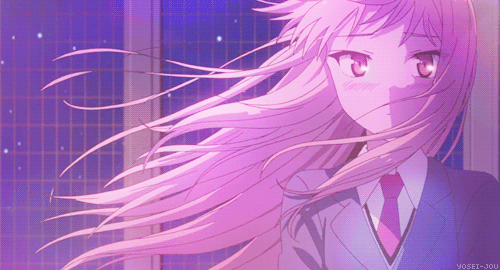 ---
---


Likes:
+ Free-Thinking
+ Social Events (aka parties)
+ Being active
+ Adventures
+ Individualism

Dislikes:
- Being Stuck
- Oppressive Rules
- Those without imaginations
- Being yelled at
- Prejudice

Fears:
x Seclusion x
x Closed In Spaces x
x Injury x

Talents:
o Inventing Things o
o Finding Uncommon Solutions o
o Reading Others o


Flaws:
= Can Be Aggressive =
= Stubborn =
= Rule-Breaking =
= Easily Angered =
= Drives People Away =


---
---
---
---


Bio:
Sola grew up with her mother and father for the first ten years of her life, but eventually as all things do her parents relationship fell apart. Her mother was too constricting, and her father too carefree. They just couldn't make it work and Sola was stuck right in the middle of it. Of course being so young they didn't give her the choice of who she would live with. Yet neither of them could agree on who she would stay with. Sola personally would have rather gone with her father to England, where he was planning on staying with his side of the family for a while. Unfortunately her mother won the custody battle, the judge deciding that Sola would have an easier time with the divorce if she wasn't uprooted from her childhood home.

She resented her mother for years after that, blaming her for driving Solas father away. To this day she still holds that particular grudge, but has pretty much gotten over it to the point that it doesn't have any effect on her anymore - even if brought up.

She could never really decide on what she wanted to do with her life. Throughout her young life she would change hobbies constantly, often costing her mother and father a lot of money so that she could fuel her interest of the moment. Eventually Sola figured out that she can't just continuously change what she wants to do, especially once getting to collage. Currently she is working towards a psychology degree.

Family:
Mother - Julianna Meridian (Living)
"A stern woman with a knack for causing drama to arise in their family. Sola and her mother rarely get along, but when they do get along they usually bond over their shared hatred of prejudice and bigotry. They rarely talk to each other, but it isn't uncommon for Sola to receive angry phone calls regarding any trouble that Sola happens to get in. She disagrees with many life choices that Sola makes."

Father - Aric Meridian (Living)
"Sola hasn't seen her father since she was ten years old. But they are by no means strangers. Unlike with her mother Sola actually gets along with her father, and they often talk whenever they can. They share a lot of views on things, and Aric being creative has always made sure to support that particular side of Sola. He isn't as stern as Julianna, thus doesn't annoy Sola as much either."



---
---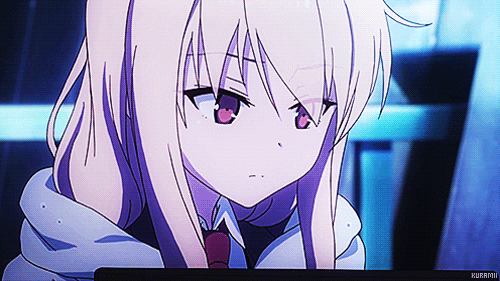 ---
---


Character Thoughts On Others:

Capricorn - TBA
Pisces - TBA
Taurus - TBA
Gemini - TBA
Cancer – TBA
Leo - TBA
Virgo - TBA
Libra - TBA
Scorpio - TBA
Sagittarius - TBA


---
---


Theme Song:

Blasphemy or Drown