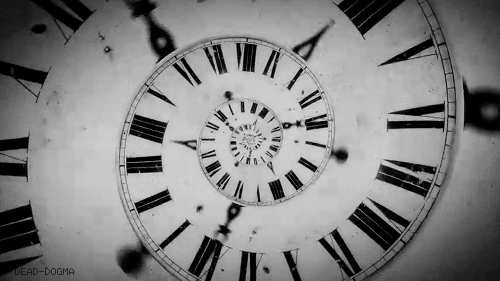 We all like travelling to a multitude of destinations. Whether it be our sense of adventure, our curiosity to the unknown or our longing for what is on the other side, it all drives us to travel far and wide. Some of us succeed better than others. Some are forever stuck in the same place and others travel the 4 corners of the world. But what happens if that's not enough....
Besides travelling in space, people have found travelling in time. How do they do it, is it wormholes, technology, magic or special powers? The answer is yes, yes, yes and yes. Time travel has been happening ever since history began. There are people who know about it, but most have their own reasons to keep it a secret. If you don't have your own, Tempus might help you with that reason.
Tempus is one of the oldest institutions in the World, aside from that also one of the most unknown. It is not linked or affiliated with any government and operates on its own. Simply, they keep an eye on Time, and more specifically Time Travel. The organization is immense, scientist, field agents, wardrobe, research, administration, estate agents and most probably many more.
Want to apply? We apologize, but they'll approach you, not the other way around. Their employees come from all walks of life and get hired in different ways. The organization thinks of itself as eternal. Their rule: we only check on time travelling to the past. Future time travel is the problem of future Tempus.
Taking place in...
20 posts here • Page 1 of 1
20 posts here • Page 1 of 1
Arcs are bundles of posts that you can organize on your own. They're useful for telling a story that might span long periods of time or space.
There are no arcs in this roleplay.
There are no quests in this roleplay.
Welcome home, Promethean. Here, you can manage your universe.
Arcs are bundles of posts from any location, allowing you to easily capture sub-plots which might be spread out across multiple locations.
You can create Quests with various rewards, encouraging your players to engage with specific plot lines.
Settings are the backdrop for the characters in your universe, giving meaning and context to their existence. By creating a number of well-written locations, you can organize your universe into areas and regions.
Navigation
While not required, locations can be organized onto a map. More information soon!
There are no groups in this roleplay!
By creating Collectibles, you can reward your players with unique items that accentuate their character sheets.
You can schedule events for your players to create notifications and schedule times for everyone to plan around.
The Forge
Use your INK to craft new artifacts in It's about time. Once created, Items cannot be changed, but they can be bought and sold in the marketplace.
Notable Items
No items have been created yet!
The Market
Buy, sell, and even craft your own items in this universe.
Market Data

Market conditions are unknown. Use caution when trading.

Quick Buy (Items Most Recently Listed for Sale)
None
Discussions
Topics

Replies
Views

Last post
Most recent OOC posts in It's about time
This is the auto-generated OOC topic for the roleplay "
It's about time
"
You may edit this first post as you see fit.