IDEA WHERE THESE PPL ARE COMPETING MODELLING FAMILIES
Roles open:
♂ = 9
♀ = 8

The Petrelli Family

(FC: Shemar Moore) O P E N


|| || || || || ||
Oddity/Secret: Has severe bulimia

(FC: Angelina Jolie) O P E N


|| Forceful || Serious || Materialistic || Conceited || Controlling ||
Oddity: Has anorexia
Secret: Cheating on Joe with Carter and August
Despite being married for the fifth time after the father of her four girls died, Caroline is still looking for something new and secretly cheats on her husband Joe with the opposing enemy family's father, Carter.

(FC: Megan Fox) O P E N


|| Spontaneous || Vain || Hopeless Romantic || Friendly || Obnoxious ||
Oddity/Secret: Was impregnated by a member of the opposing modelling family pregnant (Julian).


(FC: Marie Avgeropoulos) O P E N


|| Secretive || Vain || Emotional || Party animal || Flirtatious ||
Oddity: Has a sex addiction
Secret: Cheating with her sister Serenity's fiance, August

(FC: Mila Kunis) O P E N


|| Grumpy || Quiet || Blunt || Sarcastic || Humorous ||
Oddity: Has schizophrenia
Secret: In a secret romantic relationship with a much older female of the opposing modelling family (Ruby).

(FC: Lucy Hale) T A K E N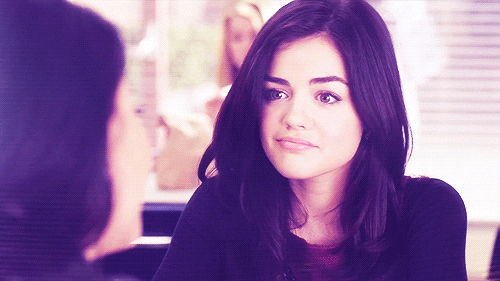 || Generous || Loving || Shy || Irritable || Obsessive ||
Oddity: Crazy obsessed with her older fiance, August
Secret: Has social anxiety

The Hastings Family
Carter Hastings has lived a long, successful life. He was born into a rich, powerful, political family and got everything he ever wanted when he was younger. In his private high school, he met a beautiful, blonde woman named Carla. They got married after high school and were discovered by agencies for their gorgeous looks. For many years, they modeled separately and together. One day, they found out Carla was pregnant. Things were going great for them, they were rich, famous and beautiful and they had a family starting soon. Nine months later, twins Blake and Julian were born into the world and Carter soon discovered that his seemingly perfect wife was not meant to be a mother at all. She turned crazy from having so much responsibility over two lives and abused the boys a lot as children. Carter got a couple million dollar divorce and took his sons away from Carla for good. Three years after their divorce, he became close with another famous model, Helen Rose, and they clicked almost immediately. They got married within months. Carter and Helen discovered that Helen was infertile and not able to conceive children, which broke her heart and still haunts her to this day, so they decided to travel and adopt children in need. They took a trip to South Korea and found a wonderful young boy named Jae who didn't speak a word of English. They brought him back to the US and were able to learn Korean and teach him English in order to communicate with him. Their second adopted child was found through a program that helped adopt orphaned African children in need and they adopted a baby boy named Jared. They raised all four children to be models (like them) and are competing for the best modelling family.

(FC: Brad Pitt) O P E N


|| || || || || ||
Oddity:
Secret: Cheating on Helen with Caroline

(FC: Alyson Hannigan) O P E N


|| Clumsy || Childish || Extroverted || Stupid || Vain ||
Oddity: Can't have any children
Secret: Has anorexia

(FC: Sam Claflin) O P E N


|| || || || || ||
Oddity: Has a cocaine addiction
Secret: Secretly went to rehab (only his family knows) where he met his girlfriend, Sarah, whom he is secretly dating.

(FC: Alex Pettyfer) O P E N


|| || || || || ||
Oddity: Is on a very strict protein diet
Secret: Got a member of the opposing modelling family pregnant (Eve).

(FC: Nam Joo Hyuk) O P E N


|| Dramatic || Two-Faced || Narcissistic || Lonely || ||
Oddity: Lonely, depressed and attention seeking (why he lies so much)
Secret: Is a compulsive liar and goes out of his way to cause problems

(FC: Alfred Enoch)


|| || || || || ||
Oddity:
Secret: Has secret sexual relations with Peter Smith

Ruby's Family
"Ruby Fox" is all about uniqueness and originality and so her modelling group is made up of unique, beautiful people. Growing up, Ruby was teased and harassed for her weight so much that he developed an eating disorder in her teens. She recovered by the time she was in college and was gaining back her healthy weight. She kept up her exercise and ate decently to remain in shape. One lucky, life changing day, Ruby was walking down the street on her way back home from school and she bumped into a very fashionable man. He immediately recruited her to be an underwear model for curvier girls. When Ruby had a stable job modelling and was getting requests left and right, she finally quit college to be a full-time model. Fast forward ten years, and Ruby has recruited Luna, a young Hispanic girl with Alopecia who never deemed herself beautiful, Clarabeth, a beautiful black woman who underwent years of constant bullying and finally gender transition to learn to love herself, Abdullah, the gay black man who was kicked out of his Christian household at an incredibly young age and was homeless for years and years, Jade, a native american man who lost his parents at four years old and was forced to live with his abusive aunt, uncle and older cousins and Juliette, a skinny young Chinese girl with a sex addiction.

(FC: Christina Hendricks) O P E N


|| Motherly || Caring || Generous || || ||
Oddity: Has bulimia disorder
Secret: In a secret romantic relationship with a much younger female of the opposing modelling family (Cassidy).

(FC: Melanie Martinez) T A K E N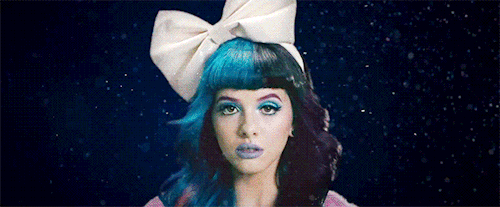 || || || || || ||
Oddity/Secret: Alopecia (only Ruby knows of this)

(FC: Laverne Cox) O P E N


|| Wise || Confident || || || ||
Oddity: Transsexual
Secret:

(FC: Cykeem White) O P E N


|| || || || || ||
Oddity: Severe alcoholic
Secret: Secretly gay (only Ruby knows of his sexuality)

(FC: Willy Cartier) O P E N


|| || || || || ||
Oddity/Secret: Accidentally murdered his cousin (only Ruby knows of the murder)

(FC: Fernanda Ly) T A K E N


|| || || || || ||
Oddity: Is a Wiccan
Secret: Has an alcohol addiction
At a very young age, Juliette lost her depressed mother to suicide which lead to an alcohol addiction in her teen years, using it as a way to fill the gap her mother left in her heart.

Others

(FC: Ryan Reynolds) T A K E N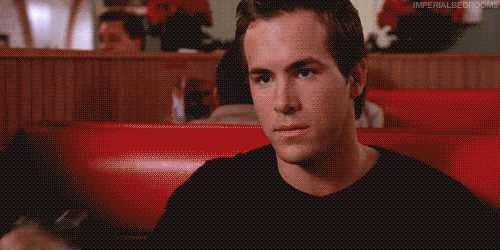 || Ambitious || Blunt || Stubborn || Dramatic || Sarcastic ||
Oddity: Has horrible nightmares and night terrors
Secret: Cheating on his fiance, Serenity, with her sister, Trinity and her mom, Caroline
Despite the age difference, August fell madly in love with Serenity five years ago. However, her psycho, possessive behavior that Serenity began revealing to him pushed him away, leading him to cheat on her with her sister and mother. The secrets and guilt are beginning to really get to August and it's becoming harder and harder to hide the secret, now that "Team Petrelli" has recruited him to be their temporary manager for the show and he is almost always in the public eye.

(FC: Allison Harvard) O P E N


|| || || || || ||
Oddity: Has an LSD and alcohol addiction (Hides this from the public eye and Carter but most people are aware)
Secret: Has a secret relationship with Blake, whom she met in rehab.
Sarah met supermodel, Blake Hastings, in rehab in the previous year and has had a secret relationship with him since. They keep the relationship secret because of Carter's obvious distaste towards her past. Blake convinced his father Carter to help give Sarah a new shot at life and has recruited her as a temporary manager for "Team Hastings".

(FC: Robert Sheehan) O P E N


|| Humorous || Childish || Annoying || Friendly || Blunt ||
Oddity: Chain smokes marijuana and cigarettes
Secret: Has sexual relations with Jared Hastings and Trinity Petrelli
Peter is Ruby's only son and her teams temporary manager. He works for his mother and therefore, sees the models quite often. Although he is supposed to be considered apart of "Team Ruby", Peter has sexual relations with Jared Hastings and Trinity Petrelli.

(FC: Ian Somerhalder) O P E N


|| Conceited || Sexual || Selfish || Evil || Extroverted ||
Oddity: Really, really perverted (capable of rape if under the influence)
Secret: Has a terrible gambling problem
Nathan is the host of the competitive modelling show "Guns 'n' Poses", meaning he is almost always around the modelling families. He lives on the same competing property as them in a private home and is basically living the dream. Every year that he has been a host on the show, he gets to spend time with beautiful models and always tries to sleep with the women who come on the show.

---
---
↓ ςσρу αи∂ ραѕтє тнιѕ ѕнєєт! ↓
Code: Select all

[font=frankruehl][center][size=250][color=]Full name[/color][/size][/center]
[hr][/hr][hr][/hr]
[right][img]img[/img]
[i][quote][color=]quote[/color][/quote][/i][/right] [size=90][left]тнємє: [url=url]Song name[/url] by Artist

diαlσgυє cσlσя: [color=color]color[/color]

тнσυgнт cσlσя: [color=color]color[/color]

fαcє clαiм: ??[/left][/size]
[hr][/hr][hr][/hr]
[left][img]img[/img]
[img]img[/img][/left]
[center][size=130][b]Basics[/b][/size]
[size=110]иickиαмє(ร):[/size]
nickname(s) or none

[size=110]αgє, biятнdαy αиd zσdiαc:[/size]
?? years old // Month and day // Zodiac sign

[size=110]иαтiσиαliтy αиd єтниiciтy:[/size]
Ethnicity (specific background) & Nationality (White, Asian, Black, Mulatto, etc.)

[size=110]lαиgυαgєร:[/size]
First language: ??? // Second language (if one): ??? // etc.

[size=110]gєиdєя:[/size]
Cis or trans

[size=110]รєxυαliтy:[/size]
??romantic // ??sexual

[size=110]яσмαитic iитєяєรт:[/size]
TBD

[size=110]σccυραтiσи:[/size]
??
[/center]
[hr][/hr][hr][/hr]
[right][img]img[/img]
[img]img[/img][/right]
[size=130][b]Personality[/b][/size]
[size=110]тяαiтร:[/size]
|| trait || trait || trait ||

[size=110]likєร:[/size]
♥ Like ♥
♥ Like ♥
♥ Like ♥
♥ Like ♥
♥ Like ♥

[size=110]diรlikєร:[/size]
✗ Dislike ✗
✗ Dislike ✗
✗ Dislike ✗
✗ Dislike ✗
✗ Dislike ✗

[size=110]fєαяร:[/size]
☠ ???phobia - Fear of ??? ☠
☠ ???phobia - Fear of ??? ☠
☠ ???phobia - Fear of ??? ☠

[size=110]รтяєиgтнร:[/size]
[b]???[/b]: ???
[b]???[/b]: ???
[b]???[/b]: ???

[size=110]wєαkиєรรєร:[/size]
[b]???[/b]: ???
[b]???[/b]: ???
[b]???[/b]: ???

[hr][/hr][hr][/hr]
[left][img]img[/img]
[img]img[/img][/left]
[size=130][b]Appearance[/b][/size]
[size=110]нєigнт & wєigнт:[/size]
Height & weight

[size=110]bσdy тyρє:[/size]
Body type

[size=110]єvєяydαy αρρєαяαиcє:[/size]
(Clothing, hairstyle, jewelry, accessories, etc.)

[size=110]รcαяร, biятн мαяkร, тαттσσร, єтc.:[/size]
scars, birtmarks, tattoos, etc. or just none

[size=110]єqυiρмєит:[/size]
Equipment

[hr][/hr][hr][/hr]
[right][img]img[/img]
[img][/img][/right]
[size=130][b]Background[/b][/size]
[size=110]нiรтσяy:[/size]
History

[size=110]fαмily:[/size]
Name // Family member // Age // Status
Name // Family member // Age // Status

[hr][/hr][hr][/hr]
[center][size=200]ѕнєєт ςяє∂ѕ тσ:
[b][i]xLevesquex[/i][/b][/size][/center][/font]