---
░░░░░░░░░░░░░░░░░░░░░░░░░░░░░░░░░░░░░░░░░░░░░░░░░░░░░░░░░░░░░░░░░░░░░░░░░░░░░░░░░░░░░░░░░░░░░░░░░░░░░░

---
▌
▌
▌
▌
▌
▌
▌
▌
▌
▌
▌
▌
▌
▌
▌
▌
▌
▌
▌
▌
▌
▌
▌
▌
---
░░░░░░░░░░░░░░░░░░░░░░░░░░░░░░░░░░░░░░░░░░░░░░░░░░░░░░░░░░░░░░░░░░░░░░░░░░░░░░░░░░░░░░░░░░░░░░░░░░░░░░

---
▌
▌
▌
▌
▌
▌
▌
▌
▌
▌
▌
▌
▌
▌
▌
▌
▌
▌
▌
▌
▌
▌
▌
▌
▌
▌
▌
▌
▌
▌
▌
▌
▌
▌
▌
▌
▌
▌
▌
▌
▌
▌
▌
▌
▌
▌
x]
N A M E
N I C K N A M E ( S )
Blue Bell (By loved ones)
Feathers/Feather Head (By some)
Little Mouse (By Sabine)
Blossom (By Aedan)
R O L E
G E N D E R
A P P A R E N T

]XXXX

A G E
Birthdate
---
░░░░░░░░░░░░░░░░░░░░░░░░░░░░░░░░░░░░░░░░░░░░░░░░░░░░░░░░░░░░░░░░░░░░░░░░░░░░░░░░░░░░░░░░░░░░░░░░░░░░░░░░░░░

---
▌
▌
▌
▌
▌
▌
▌
▌
▌
▌
▌
▌
▌
▌
▌
▌
▌
▌
▌
▌
▌
▌
,
.
.
.
.
╭━━━━━━━━━━━━━━━━━━━━━━━━╮
APPEARANCE
"Color is my daylong obsession, joy, and torment."
― Claude Monet
╰━━━━━━━━━━━━━━━━━━━━━━━━╯
---
░░░░░░░░░░░░░░░░░░░░░░░░░░░░░░░░░░░░░░░░░░░░░░░░░░░░░░░░░░░░░░░░░░░░░░░░░░░░░░░░░░░░░░░░░░░░░░░░░░░░░░░░░░░

---
▌
▌
▌
▌
▌
▌
▌
▌
▌
▌
▌
▌
▌
▌
▌
▌
▌
▌
▌
▌
▌
▌
▌
▌
▌
▌
▌
▌
▌
▌
▌
▌
▌
▌
▌
▌
▌
▌
▌
▌
▌
▌
▌
▌
▌
▌
▌
▌
▌
▌
▌
▌
▌
▌
▌
▌
▌
▌
▌
▌
▌
▌
▌
▌
▌
▌
▌
▌
▌
▌
▌
▌
x]
H E I G H T
W E I G H T
H A I R
She has long brunette hair that has a slight red hue. Braided into it are two white feathers.
E Y E S
She has naturally two toned eyes. Her right one is a vibrant aqua blue, the left a more topaz yellow.
A P P E A R A N C E
Kira is such a petite being that every aspect of her mind, body and soul screams delicate. She's very striking and sweet in appearance. Her movements are graceful and soft like that of a ghost, and her gestures and ways she carries herself is almost as light as a feather. She has a very frail and weak body as in her youth she got sick all the time. Her complexion is a cool ivory that contrasts and enhances the rest of her features, yet also enhances the petal pink blush of her cheeks. She doesn't have many distinct markings or features her body, other then her large and two toned coloured eyes and the rain droplet shaped birthmark on the right side of her collarbone. She has a very youthful appearance.
A T T I R E
Kira tends to stick with more light and airy dresses rather then some of the more heavier ones the eras have come and presented her with. The only thing she looks for in dresses is that she is able to at least move around in them easily enough. Because of her skill in embroidery, she often will stitch her own intricate designs into the dresses. She also adores lace, so thats a main component in her clothes. As for colors, she tends to stick to light and pale colors, so basic whites and pastels. It's rare to see her in any dark greys, blacks, or maroons, and even rarer to see her wear any sort of bright color that would attract attention to herself. One key piece in Kiras attire, however, is a black lace choker with a big sapphire stone in the middle, along with a small cross. It was her mothers and it was passed down to her after her untimely death. There's not a day gone by that she hasn't worn it, despite it not necessarily going with her overall pure and elegant style.
---
░░░░░░░░░░░░░░░░░░░░░░░░░░░░░░░░░░░░░░░░░░░░░░░░░░░░░░░░░░░░░░░░░░░░░░░░░░░░░░░░░░░░░░░░░░░░░░░░░░░░░░░░░░░

---
▌
▌
▌
▌
▌
▌
▌
▌
▌
▌
▌
▌
▌
▌
▌
▌
▌
▌
▌
▌
▌
▌
,
.
.
.
.
╭━━━━━━━━━━━━━━━━━━━━━━━━╮
Personal
"Melancholy were the sounds on a winter's night."
― Virginia Woolf, Jacob's Room
╰━━━━━━━━━━━━━━━━━━━━━━━━╯
---
░░░░░░░░░░░░░░░░░░░░░░░░░░░░░░░░░░░░░░░░░░░░░░░░░░░░░░░░░░░░░░░░░░░░░░░░░░░░░░░░░░░░░░░░░░░░░░░░░░░░░░░░░░░

---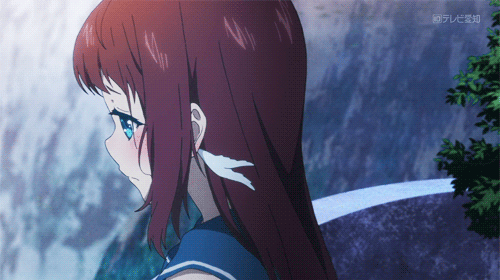 ▌
▌
▌
▌
▌
▌
▌
▌
▌
▌
▌
▌
▌
▌
▌
▌
▌
▌
▌
▌
▌
▌
▌
▌
▌
▌
▌
▌
▌
▌
▌
▌
▌
▌
▌
▌
▌
▌
▌
▌
▌
▌
▌
▌
▌
▌
▌
▌
▌
▌
▌
▌
▌
▌
▌
▌
▌
▌
▌
▌
▌
▌
▌
▌
▌
▌
▌
▌
▌
▌
▌
▌
P E R S O N A L I T Y
╔═════════════════════════════════════════╗


xxx

✦ Curious ✧ Guileless ✦ Caring ✧ Timid ✦ Spontaneous ✧ Gentle ✦
╚═════════════════════════════════════════╝
The gentle aspect of Kira's disposition is what creates all that she is. This girl is as tender as a purple-blue bruise on the palest of skin, yet, along with that tender way, she has an apparent sensitivity within her soul that is covered by a hard shell. Things can easily get to her, but she dare not show it on her face. She's always one of the kindest souls people ever come across.

Kira is almost overly caring and she is selfless beyond belief. She wants to help anyone and everyone, wether it be through actually physical injury or emotional. She would do whatever is in her small power in order to make sure someone is alright, wether she loved them or disliked them. Doesn't matter. She appears to have a clearly pure and innocent temperament, but she has seen such evil things in the world that has tarnished her innocence to a point of being unable to mend, leaving her with a more naive state of being than anything. She chooses to ignore the badness. Chooses to ignore sad states she might have. She doesn't know if her happiness at this point is real or just some illusion she created for herself to feel safe within, acting as a false barrier of protection to those things that can hurt her. She feels lost at times, as it's been so long she doesn't know whats her true self anymore. She is more of a realist, but tries her best to be the optimist. She always wants to see the good in people, never the bad. She freely indulges herself in the trust others give her, and freely gives her or trust away, leading her to be almost easily manipulated. Her guileless nature is one of the biggest pluses of her personality, but also, one of her greatest down falls. She's overly protective of herself, refusing to let anyone see how she might really think at times, afraid to speak her mind. So she carries on with her life timidly, waiting for someone who she can be free with. Who she can give her full and real trust in, and not the sparse and self-limited trust she gives to everyone else.

She has a very inquisitive nature about her. She doesn't necessarily want to know everything more or less then to just understand everything. She doesn't know how some people think so clearly in black and white, how everything can be so simply categorized as good and bad. This is when her realist nature comes to sprout. She feels she has a need to understand everything and peoples natures in order to connect her own thoughts and to be able to form an opinion not just based of lawless passion, but on logic as well. It's where her compassion and understanding come from. Without her curious nature, Kira would be made up of nothing. However, a close trait that comes hand in hand with curiosity is impulsiveness and spontaneity. She's quick to form opinions, that however are always subject to even quicker change, and she sometimes does things before she can think of the repercussions of her actions.
---
░░░░░░░░░░░░░░░░░░░░░░░░░░░░░░░░░░░░░░░░░░░░░░░░░░░░░░░░░░░░░░░░░░░░░░░░░░░░░░░░░░░░░░░░░░░░░░░░░░░░░░░░░░░

---
▌
▌
▌
▌
▌
▌
▌
▌
▌
▌
,
╭━━━━━━━━━━━━━━━━━━━━━━━━╮
Details
"When the Gods wish to punish us, they answer our prayers."
― Oscar Wilde
╰━━━━━━━━━━━━━━━━━━━━━━━━╯
---
░░░░░░░░░░░░░░░░░░░░░░░░░░░░░░░░░░░░░░░░░░░░░░░░░░░░░░░░░░░░░░░░░░░░░░░░░░░░░░░░░░░░░░░░░░░░░░░░░░░░░░░░░░░

---
▌
▌
▌
▌
▌
▌
▌
▌
▌
▌
▌
▌
▌
▌
▌
▌
▌
▌
▌
▌
▌
▌
▌
▌
▌
▌
▌
▌
▌
▌
▌
▌
▌
▌
▌
▌
▌
▌
▌
▌
▌
▌
▌
▌
L I K E S
✦Flowers - She likes to take care of them, to be able to keep them alive. Her favourites are Calla Lilly's.
✧Water - She's basically a fish out of water. She loves to go swimming, and absolutely adores the rain.
✦Apples - Despite not necessarily needing to eat human food now, she would never say no to an apple. She prefers fully red ones to green ones, liking things sweet.
✧Children - She was a care taker of all her young siblings before her immortal state, so she always feels comfortable towards them. There's nothing she wouldn't do in order to help the well-being of a child.
✦Kindness - She understand not ever one is truly kind, so she more appreciates kind gestures.
✧The Night - She has a fascination towards the stars and the moon, and would spend countless hours simply looking at them in wonder.
D I S L I K E S
✦Hospitals - Seeing others in pain puts her own empathetic state on high. She'd do anything not to be in a hospital setting.
✧Yelling - Being the jumpy person she is, anyone yelling causes quite the shock to her.
✦Dreaming - Only nightmares ever great her.
✧Hot Weather - She way prefers the cold, and feels too constricted in hot weather. She really dislikes it.
✦Lying - She's an honest person herself, so when others lie to her, she feels a sense of betrayal.
✧Feeling Helpless - She always wants to help, so it's extremely hard when she knows theres absolutely nothing she can do in a rough situation.
---
░░░░░░░░░░░░░░░░░░░░░░░░░░░░░░░░░░░░░░░░░░░░░░░░░░░░░░░░░░░░░░░░░░░░░░░░░░░░░░░░░░░░░░░░░░░░░░░░░░░░░░░░░░░

---
▌
▌
▌
▌
▌
▌
▌
▌
▌
▌
▌
▌
▌
▌
▌
▌
▌
▌
▌
▌
▌
▌
▌
▌
▌
▌
▌
▌
▌
▌
▌
▌
▌
▌
▌
▌
▌
▌
▌
▌
▌
▌
▌
▌
▌
▌
▌
▌
H O B B I E S
✦Singing - She has a very beautiful voice, but prefers to keep it to herself. She's too shy to sing in front of others.
✧Star Gazing - She's always been fascinated with the stars. Always and forever.
✦Journaling - She keeps multiple journals, of her thoughts, her stories, opinions. She writes down whatever she feel like writing down.
✧Embroidery - She's a good stitch worker.
✦Cloud Watching - She like guessing cloud shapes, it passes the time.
S K I L L S
✦Herbalism - She always wanted to be a midwife, so she learned herbs medicinal purposes.
✧Trustworthy - It's fairly easy to trust Kira, due to her nature.
✦Stealth - Kira is a very petite girl, and quiet at that. It's easy for her to get around without being seen or heard.
✧Climbing - She climbed trees a lot as a chid. She doesn't seem to have a fear of heights, and will often climb onto the roof of the manor to star gaze.
✦Kindness - It's just how she is.
Q U I R K S
✦Lip Bitting - This is the biggest tell tale sign she's either nervous or anxious.
✧Hair touching - She'll absentmindedly play with her hair for no reason, and she'll play with other peoples hair too if they let her.
✦Arsonphobia - She has a fear of fire, so she can't be too close to any sort of flame.
✧Stares off into space - She gets distracted easily and lost in thought. Don't be surprised if you see her looking off at nothing in particular.
---
░░░░░░░░░░░░░░░░░░░░░░░░░░░░░░░░░░░░░░░░░░░░░░░░░░░░░░░░░░░░░░░░░░░░░░░░░░░░░░░░░░░░░░░░░░░░░░░░░░░░░░░░░░░

---
▌
▌
▌
▌
▌
▌
▌
▌
▌
▌
▌
▌
▌
▌
▌
▌
▌
▌
▌
▌
,
.
.
╭━━━━━━━━━━━━━━━━━━━━━━━━╮
History
"We meet no ordinary people in our lives."
― C.S. Lewis
╰━━━━━━━━━━━━━━━━━━━━━━━━╯
---
░░░░░░░░░░░░░░░░░░░░░░░░░░░░░░░░░░░░░░░░░░░░░░░░░░░░░░░░░░░░░░░░░░░░░░░░░░░░░░░░░░░░░░░░░░░░░░░░░░░░░░░░░░░

---
▌
▌
▌
▌
▌
▌
▌
▌
▌
▌
▌
▌
▌
▌
▌
▌
▌
▌
▌
▌
▌
▌
▌
▌
▌
▌
▌
▌
▌
▌
▌
▌
▌
▌
▌
▌
▌
▌
▌
▌
▌
▌
▌
▌
▌
▌
▌
▌
▌
▌
▌
▌
▌
▌
▌
▌
▌
▌
▌
▌
▌
▌
▌
▌
▌
▌
▌
▌
▌
▌
▌
▌
▌
▌
▌
▌
▌
▌
▌
▌
▌
▌
▌
▌
▌
▌
▌
▌
▌
▌
▌
▌
▌
▌
▌
▌
▌
▌
▌
▌
▌
▌
▌
▌
▌
▌
▌
▌
▌
▌
▌
▌
▌
▌
▌
▌
▌
▌
▌
▌
▌
▌
▌
▌
▌
▌
Like in any extremely religious home, there are very strict and old-fashioned rules that guide every single thing the household does. The Grey family who were strict Catholics were no exception. Especially when it came to the more free-minded eldest daughter Kira, who only took the love, acceptance, and forgiveness for all, aspect of religion. She would never judge or condemn a single soul. She was the least religious of her home.

She was born into a middle class family, yet a well known one. Her mother was a simple embroiderer, whereas her father was the family doctor which took care of most of the citizens in the town she resided in ever since she came into this world on a rainy, flower blossoming day. Kira was born with an oddity however that both her parents saw as a tainted quality. Like a mark of the devil. Instead of carrying two very blue eyes, or two extremely topaz eyes, she was gifted with both. Her right eye is an almost unnatural sea of vibrant blue, whereas her left eye is a vast topaz that seems as endless as a golden desert. She always got multiple reactions from this. Her parents made their distain for them very clear, even going as far as making her pray more then the other children, afraid she would go to hell for whatever strange reason she could never understand. Kids often made fun of her, but then there were some who called it a rare and almost exotic beauty. Like a possession that they wanted to own for themselves. The only people who never ever seemed to bring it up to her or to judge her based solely on that oddity were her siblings.

Kira had many siblings, and she loved and cared for them all very much. She was the second eldest in the family, her older brother beating her out by three years. His name was Ezra Grey. After her followed five other siblings. There was Delilah, who was four years younger then herself, Mary, five years younger, Lucien, seven years younger, Simon, nine years, and finally little Rowland, who Kira was eleven years his senior. She imagined her parents would have had more if they could, as they were about to, but when tiny Rowland was only the age of one, her pregnant mother died. Not by accident or illness either, as is usually commonly seen.

She was murdered, and it was intended for the rest of the family to join her in death as well, if it weren't by dumb luck they weren't there. Kira was twelve years old, and her and the rest of the family, minus her supposed to be resting mother, were off visiting her fathers sister on the opposite end of town. After hours of men clicking glasses, woman chattering, and children playing, it was time to leave for home. What was waiting however in the two story, white painted house was an awful and tragic shock. The white house burned a new and much brighter red and orange flickering color. Kira was crying out, calling out to her mother who wouldn't hear single sound again, racing around the premise of the smoky area in attempts to see if she had woken up as the fire had started and fled the scene. After circling twice around the home, her brother passed her baby Rowland to hold before racing up the cracking steps of the home, Kira's own sobs of protest being droned out by the absentminded ringing in her ears.

A lot happened after in which Kira can't remember. In all honestly, it seemed like the few days that followed all mushed together into some hazy memory that matched the smoke of that night. She remembered being tugged away from the house, most likely by her father, but it also could have been by Delilah. She then remembers her father informing her that the fire was put out, but the house was essentially a standing piece of ash. They found her mother dead as well, but Kira hadn't been allowed to see her corpse. She learned later in her years that it must have been too gruesome of a sight. Her brother, despite getting out of the house before he burned alive as well, lost his arm to an infection caused by a nasty burn. He was fairly depressed afterwards. He'd always dreamed of going into the Military, but there was zero chance of acceptance as he was labeled handicapped now and forever. They first ruled it accidental death, believing her mother had left the fire place on and it sparked on a curtain or something, spreading quickly. It was only after the funeral that a man, who my father remembered well, confessed to burning the house to the ground after the guilt was too much for him to handle. Apparently he had a young son who had contracted some disease and died in a surgery, her father being the surgeon. It was an eye for an eye situation, except in this case, in return for one child's death, he had intended to kill all her fathers children, which included herself.

They stayed in their aunts house while the house was being rebuilt. Her father ended up giving her the black choker her mother usually wore, as it somehow survived trapped within a silver jewellery box her mother stashed away for safe keeping. She always wore it, no matter what. Between the blue gem on the necklace, her own blue eye, and her love of the very flower, she gained the nickname Blue Bell by her family which would stick until she parted with them.

Life went on however, no matter how hard it was. She visited her mothers grave every week, and always brought Calla Lilly's. She was well versed in the language of flowers, and knew that the flower symbolized the Virgin Mary, and represented a holiness, faith and purity. All aspects that fitted the description of her still pregnant mother in death. Kira very quickly had to fill the role her mom had left. She essentially became the mother to her five younger siblings, but she didn't mind too much. She had originally planned on becoming a mid wife, so much so she took some lessons from her father and learned all she could from books she could grab, but she no longer had time to do such a thing.

A dynamic began to change when she turned seventeen, however. Still seen as ultimately undesirable in many eyes, but then utterly desirable in others, her father decided it was time to find her a marriage partner before that inclination by men turned into utter disgust. Her fiancés name was Tobias Darcy, a twenty six year old business owner who promised her a safe and secure life. In any woman's eyes at this time, this would have been delightful, but to the tender-hearted Kira, a loveless marriage was something that seemed out of question. So, they agreed that when she was eighteen, they would be wed, giving her enough time to try and get her heart to grow fond of the man. She ended up spending most of her time with the undeniable handsome Tobias, but only grew frightened of him. He was very lavish, giving her all that she could ever ask for, which was never much. She was never one for pointless material possessions, It was nice at first, he was sweet and kind, treating her as if she were the most precious thing in the world. That changed a few months into the relationship. Kira is undeniably a selfless person, and would always put her self second to anything, but she also believes in what she believes in, to the point of disagreeing with another person. If she were to ever disobey Tobias, he would lash out abusively; be it physically or mentally. This is when she grew petrified of him, but also, too scared to run or disappoint the man. She never knew how to deal with it. He would always apologize the next day, showering her with the usual compliments and gifts, but it didn't take long for her to screw up once more and for him to get angry again, the cycle repeating. She soon grew timid, almost like a tamed dog who wouldn't dare step out of line afraid of a lashing from its owner.

As she turned eighteen, and the wedding date approached, the battered up mouse once known as Kira dreaded every single day that come to pass. She thought if only there was some sort of escape, it would all be fine. She'd always slap herself on the wrist at the thought afterwards, despite it all. She could never leave her siblings, or her mother who would forever rest in the tiny town. She loved them too dearly. Besides, she would ever last on her own.

One day, her best dream, but her worst nightmare, occurred. It was a normal day, she was at her home taking care of the kids, training Delilah for some of the house chores before she left to move in with Tobias after her marriage, when in the dead silence she was taken, seemingly along with another boy. She knew her abductor, but not personally by any means. He was a strange man who resided right outside her town. It was hard not to notice him, but Kira thought nothing of it. She herself had a little odd characteristic going on, so never judged him. She had never once spoke to him before, at least not in full conversation. She did remember a few occasions when she passed him along on the street ,or they were in the same store as each other, where she greeted him with her always friendly demeanour, but that was it. She had no idea what she had gotten herself into, and what would continue for centuries to come.

Like some in the house, Kira has an odd reaction and relationship to Sabine. All in all, it can be summed up that she, deep down, is terrified of the man. She is her timidly mouse self around him, as she was with Tobias. He reminds her all to much of the husband-to-be he forced her to leave behind. She forever tries to understand where he came from with all this, his fascination with humans and the blood feeding that is probably the worst thing to accept of the whole situation itself. She wants to find something in him that she can love, she wants to forgive him, she wants to accept him just as she has with everyone she'd ever come across in life, but she doesn't know how. Not when she doesn't know if he has a real soul do that with. She tries to love that he treats her as precious as Tobias once had, but is reminded of why he was that way. She tries to forgive him for ripping her away from her family and her forever at rest mother, but always feels that void in her heart. Always has the knowledge in the back of her mind that she has grew hundreds of years older, when her youngest of siblings lay in the ground somewhere, she being unable to know of their fates, or wether the Grey family live on in their children's children. She tries to accept what he is and that her mortality is gone, the one thing she knew would be hers until it had run out with only her soul to live on. She tries to accept that despite everything, he quirks her interest, her undeniable curiosity getting the best of her once more. But its so very hard sometimes.

From time to time Kira believes her parents were correct-- her eyes were the catalyst that would send her to hell.
---
░░░░░░░░░░░░░░░░░░░░░░░░░░░░░░░░░░░░░░░░░░░░░░░░░░░░░░░░░░░░░░░░░░░░░░░░░░░░░░░░░░░░░░░░░░░░░░░░░░░░░░░░░░░

---
▌
▌
▌
▌
▌
▌
▌
▌
▌
▌
▌
▌
▌
▌
▌
▌
▌
▌
▌
▌
▌
▌
▌
▌
,
.
.
.
.
╭━━━━━━━━━━━━━━━━━━━━━━━━╮
Theme Song
"Loneliness becomes an acid that eats away at you."
― Haruki Murakami
╰━━━━━━━━━━━━━━━━━━━━━━━━╯
---
░░░░░░░░░░░░░░░░░░░░░░░░░░░░░░░░░░░░░░░░░░░░░░░░░░░░░░░░░░░░░░░░░░░░░░░░░░░░░░░░░░░░░░░░░░░░░░░░░░░░░░░░░░░

---
▌
▌
▌
▌
▌
▌
▌
▌
▌
▌
▌
▌
▌
▌
▌
▌
▌
▌
▌
▌
▌
▌
▌
▌
▌
▌
▌
▌
▌
▌
▌
▌
▌
▌
▌
▌
▌
▌
▌
▌
The Boat Of The Fragile Mind /|\ Belle Mare
I dream about you
All the time
You must be on my mind.
When time was turning,
Being tugged by the boat of the fragile mind,
We hoped we might make it out alive…

To live to tell the tale of it.
Our hands were washed and aimed for it.
Are you still game for it?

We could make it
We could make it
We could make it
Out alive.
---
░░░░░░░░░░░░░░░░░░░░░░░░░░░░░░░░░░░░░░░░░░░░░░░░░░░░░░░░░░░░░░░░░░░░░░░░░░░░░░░░░░░░░░░░░░░░░░░░░░░░░░░░░░░

---
F A C E C L A I M:

Manaka Mukaido
---
░░░░░░░░░░░░░░░░░░░░░░░░░░░░░░░░░░░░░░░░░░░░░░░░░░░░░░░░░░░░░░░░░░░░░░░░░░░░░░░░░░░░░░░░░░░░░░░░░░░░░░░░░░░

---