---
---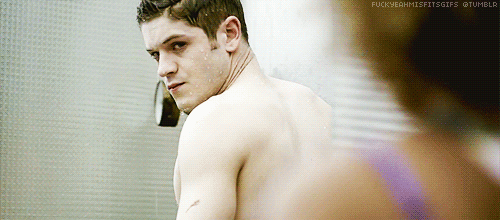 ║♦
║♦
║♦
║♦
║♦
║♦
║♦
║♦
║♦
║♦
║♦
║♦
║♦
║♦
║♦
║♦
║♦
║♦
║♦
║♦
║♦
Nicknames:
Sparrow
- At the beginning when Sabine first knew him, he was thinner than a stick. Still sometimes used.
Bear
- Now that he is pure muscle, it is obvious why Sabine calls him this.
Ghost
- Due to his pallor skin.
Apparent Age:
23-26
Birth Date:
December 21st, 1469 | Sagittarius
Gender:
Male
Ethnicity:
British
Sexuality:
Bisexual | Leans more towards women
Role:
First Human Changed
Dialogue Color:
#0000A0
---
---
♦║
♦║
♦║
♦║
♦║
♦║
♦║
♦║
♦║
♦║
♦║
♦║
♦║
♦║
♦║
♦║
♦║
♦║
♦║
♦║
♦║
♦║
♦║
♦║
♦║
♦║
♦║
♦║
♦║
♦║
♦║
♦║
♦║
Height:
6'

Weight:
172 lbs.

Hair Color:
Chestnut Brown

Eye Color:
Green-Gray

Skin Color:
As pale as snow

General Appearance:
Syx has a wider body than you would expect. He is very fit. All of his weight is in muscles and it shows when he removes his clothing. Before he was changed into an immortal he was a smaller lad, more of a stick figure in size, and he would be confused with someone that didn't eat. After being changed, he has now dedicated a lot of his time to getting toned and gaining weight the right way.
He stands quite tall and his torso is thicker although he lacks abs that he is so dedicated to acquire.
Before and after being changed to an immortal, his skin color has remained the same. No matter if he is stuck in the sun all day, he will stay as pale white as a piece of paper. He both loves and hates this. He hates it because his skin refuses to change no matter what he does. He also feels as though he resembles a walking corpse.
His hair is usually kept long and shaggy, though in the past he has changed it to blend in with the era.
Syx has large eyes that are always darting from side to side, noticing everything. They change color from green to gray, but they tend to stay the lightest shade of green.

Attire:
Syx prefers to wear clothing that adorns a lot of his body. He likes dusters and trench coats and prefers to wear long sleeved button up clothing or a pullover. He is not much for jewelry but always has on a pair of diamond stud earrings. Syx occasionally will accessorize with: hats, specifically beanies, gloves, scarves or other nice looking pieces like suspenders or cuff links depending on his mood.
---
---
║♦
║♦
║♦
║♦
║♦
║♦
║♦
║♦
║♦
║♦
║♦
║♦
║♦
║♦
║♦
║♦
║♦
║♦
║♦
║♦
║♦
║♦
║♦
║♦
║♦
║♦
║♦
║♦
║♦
║♦
║♦
║♦
║♦
║♦
║♦
║♦
║♦
║♦
║♦
║♦
║♦
║♦
║♦
║♦
║♦
║♦
║♦
║♦
║♦
║♦
║♦
║♦
║♦
║♦
║♦
║♦
║♦
║♦
Personality:
Syx is very skeptical and hesitant towards new people. He always tries to figure people out before getting to know them too well. He tends to keep to himself a lot, although he can be very social if someone he knows approaches him. He isn't much of a talker, but if you get him started on one of his favorite things, it will be hard to get him to shut up.
Syx tends to smile a lot. Whether he is angry or hurting inside, he keeps a plastered grin on his face. He is very good at hiding his emotions and no one actually knows that he struggles with major anxiety and depression because he is so good at keeping a mask on. The only way you could ever tell is the occasional glimmer in his eyes when he is angry or sad. He is definitely what you would call passive aggressive and if he finally blows up because of anger, it is safest to say that getting away from him as soon as possible is a logical choice. But it takes a lot for him to even get angered due to his high tolerance for others and his massive amount of patience.
He loves hiding away in his room and reading or being outside. He takes care of his garden almost daily and enjoys working out whenever he has spare time or if he is upset. You can usually find him swimming or coming back from a run at least four times a week.
Syx absolutely adores Sabine. He feels honored to be the first one that he helped. He literally saved his life and he is forever grateful for that. He would do whatever Sabine asks of him and one way to inflict anger onto Syx is by disobeying Sabine or saying something badly towards him. He would protect Sabine with his life. Because without him, he wouldn't have one.
Likes:
✓
- Monuments
✓
- Movie
✓
- Learning New Things
✓
- Music
✓
- Drinking
✓
- Working Out
✓
- Traveling
✓
- Bookstores
✓
- Surprises
✓
- Jokes Of All Kinds
✓
- Running
✓
- Halloween
✓
- Mashed Potatoes
✓
- Swimming
✓
- Animals
✓
- Anything Cherry
Dislikes:
✕
- Being Late
✕
- Bullies
✕
- People Who Think They Are Better Than Everyone
✕
- Burnt Food
✕
- Clutter And Disorganization
✕
- Being In A Large Group
✕
- People Touching His Hair Or Face
✕
- Talking To Girls - He Gets Nervous
✕
- Technology
Hobbies:
♘
- Swimming
♘
- Working Out
♘
- Cooking
♘
- Shopping - Not For Clothes
♘
- Gardening
♘
- Running
♘
- Collecting Books
Skills:
✎
- Great Chef
✎
- Amazing Agility
✎
- Listening
✎
- Organizational
✎
- Analyzing People
✎
- Patience
✎
- Very Skilled Fighter
✎
- Gardening
✎
- Reliability
---
---
♦║
♦║
♦║
♦║
♦║
♦║
♦║
♦║
♦║
♦║
♦║
♦║
♦║
♦║
♦║
♦║
♦║
♦║
♦║
♦║
♦║
Pet(s):
Sabine gifted Syx with a black German Shepherd on his 390th birthday. His name is Fang.
---
---
History:
Syx lived a hard life. He never knew his father. He had abandoned his mother when he was still a bun in the oven. His mother, Adreyna raised him the best that she could but she struggled with alcoholism which passed down to Syx at a young age. By fourteen he was without a mother and living on the streets. She was affected by the Black Plague that had swept the town and Syx was lucky to avoid the sickness. Syx came home and found her unconscious body in bed. He shoved her until she turned over so he could see the expression on her face and knew she was gone. He was unsure of what to do. He aimlessly walked around the house, messing with things he had not been allowed to touch before. He somewhat enjoyed not being told what to do. He went to his mother's purse and withdrew anything of value. He left with a few substantial things in a bag and left.
A few years later he was stumbling about along the street. Drunk. He had slept wherever he could find shelter on the very edge of town. He begged on the streets which fed his alcoholism. He had never had a girlfriend. He contemplated suicide more than once. Sometimes he would tell himself, this was the night. He once went into a bathroom and begin digging a knife into the flesh of his wrist, cutting towards his elbow. He only managed his left arm before he passed out from the pain. Once he had tried to hang himself and the rope had broken. He felt like a failure. He couldn't even kill himself correctly! But he had no idea that he would soon have a purpose for his life.
Bouncing off of walls and tripping over his own two feet, Syx accidentally fell into a group of men that night. They had helped him stand on his feet but he was so drunk he almost fell backwards. The men caught him and held him to keep him from falling again. They antagonized him and called him gay for falling into a 'pile of men'. They beat him almost completely unconscious. His vision was blurry. He had a concussion. Multiple ribs were broken and one had punctured a lung. He smiled. Gladly accepting the fate he thought was coming. The pain was unbearable, but he was about to be relieved of his horrid life. He would see his mother soon and he was excited for that. His eyes fluttered shut as he saw a figure step over him and he felt himself being lifted as if he were a feather. He thought he was floating away, going away to Heaven or Purgatory or whatever there was and then he was completely out of it.
When he awoke he was face to face with Sabine. He was nervous at first, always wary of anyone new, but almost immediately he was entranced with the demon. He learned about him some and about what Sabine had done to help him. He had saved his life. It took some time, but Syx finally realized that Sabine was more an angel than anything.