Name:Kirrah Shay
Age: 24
Appearance: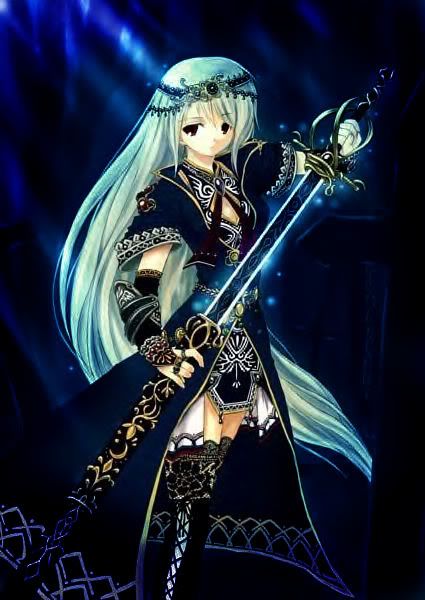 Jewel: Angelic Jewel
Jewel Power: Baby blue in color, the jewel holds the power of wind.
Abilities: Without her power activated, Kirrah is not the greatest sword wielder. She can defend herself for a short while, but when attacking, she falls short. However, she is fast and strong, quick on her feet, which is probably why she's still alive. When her power is activated, Kirrah becomes a terrible killer and she transforms from being incapable to being overly powerful.
Personality: Normally she is silent and withdrawn. She doesn't trust very easily and it's hard for her to get close to anyone. Her emotions are dark, and she honestly despises being alive. Kirrah thinks of herself as a burden to anyone. She also hates the fact that people would just use her because of her ability to destroy Demon Jewels. She is used to being alone and though its darkened her emotions, she's still harboring some hope. It's probably part of the reason she still fights the Shades instead of just letting them kill her, though the thought has crossed her mind many times.
History: The same as the Introduction, for the most part. I will be expanding her history via RP.