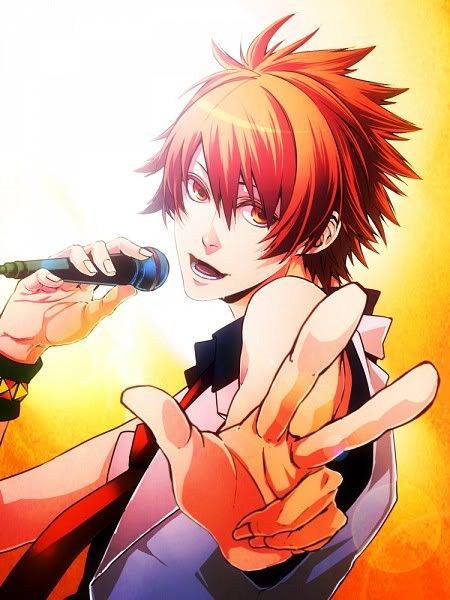 [/center]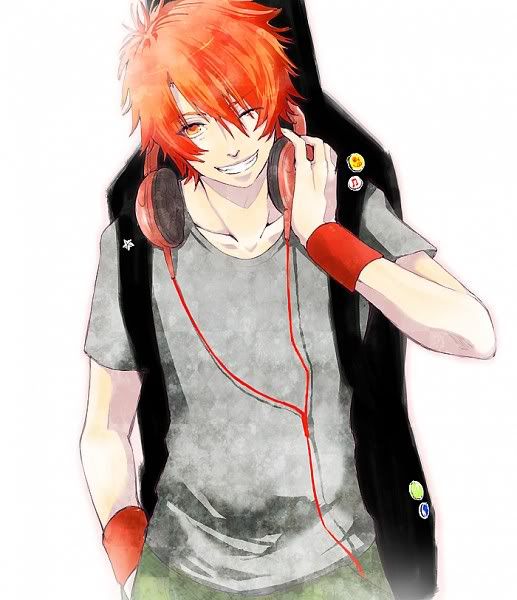 [/center[
Gender
Male or Female
Age and Year of Highschool
Age: 18
Year: Senior
Sexuality
Straight
Crush
None at the moment
Personality
Kaza is a friendly, fun loving young man. He's also very passionate about what he does. Be it chores or hobbies, Kaza makes sure he does the very best he can. He's also kind of a dreamer and may be caught spacing out at moments. He thinks and dreams of fantasy, faraway places that don't exist but he doesn't care. It's fun and keeps his mind alive and open. Kaza is also very sweet and honest. He has nothing to hide and is extremely foward and inquisitive. Though he may seem kind of gullible and naive, Kaza knows the world isn't that great of a place and just tries to remain optomistic anyway. He will laugh, a lot to keep his spirits up and doesn't hesitate to give out compliments and encouraging words. He's also super persistant and doesn't give up.
Brief Description
Kaza is quite tall, standing at 6 feet and six inches. What can he say, it runs in the family. He also has bright red hair that makkes him stick out in a crowd. He isn't too buff or muscular but enough so that he doesn't appear to lanky and skinny. His eyes are also the color of flames but with a hint of brown in them. They are usually opened wide and cheerfully twinkling and his lips are almost always pulled up in some sort of smile regardless of the scenario. Having pale skin that burns easily, Kaza wears clothing that covers him up on hot days. He has a naturally low body temperature so it doesn't bother him much. His clothing style is a bit preppy with expensive jeans and designer tops and jackets. His hair is more on the longer side and frames his sharp angular face making his chin look pointier than they are.
Skill(s)/Abilities
Being a creative person, Kaza has interest in many things but mostly the arts. He enjoys skulpting, drawing, etc. He's alright at it but his true talents lie in music. It seems from the moment he was born, Kaza was made for music. He composed his frist real song when he was just eleven. From there, he progressed to learning new instruments other than the piano and guitar. Now he can play drums, violin and the saxaphone expertly with some knowledge of other instruments as well. He doesn't flaunt his skills. Most do not know of them and actually think of him as untallented since he is clumsy at sports and can't cook for his life. But he is good at swimming, which is his main source of excersize. Being raised in a rich family, he was also taught many different languages at an early age. Again, this is not something he flaunts.
Likes
Eating
Reading
The Sea
Traveling
Music
Outdoors

Dislikes
Jello
Mushrooms
The Harp
Scary/horror movies
Birds
Darkness
Phobia
Fear of Darkness
Fear of being alone
Opinion
He's ready to try something new. He hopes he will be able to make some kind of an impact and make many new freindships.
History
Kaza was born into a rich family of businessman. His mother was heir to a huge electronic company and his father of a large oil company. He had a good life and his parents urged him to pursue his dreams and interests. They were willing to spend as much money on their son as he wanted. He was a miracle baby after all. His parents tried for many years but was unable to have a child but then four years after their gloomy marriage, he came along! Awesome right? So the love between the couple was once again rekindled and it was a happy family. He's never really had anything tragic happen to him... except his one and only girlfriend dying in a car accident. She was at a party drunk and called him to pick her up. He couldn't since he was away on a business trip with his parents. Someone else gave her a ride home but he was equally if not more drunk and they kinda drove off a bridge. She drowned. Kaza blamed himself. This happened when he was seventeen. But his optomistic atititude didn't die along with her. He got over it but doesn't think he'll fall in love again. Then he was invited to this school and thought it would be a good new start.
.
Hex Code
7CFC00
Other
I love cats!! XD