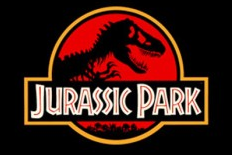 Dr. John Hammond, CEO of InGen has personally invited you to take an exciting and exclusive tour of his vacation resort park on Isla Nublar named Jurassic Park. It is different from any other nature animal park though as the animals here are 65 million years in the making. Thats right; dinosaurs, living breathing creatures that were once extinct have been brought to life through the wonders of scientific research.
Before having Jurassic Park open up to the public, Hammond wants to make sure that everything goes smoothly. He wants to ensure that everything is secure and the dinosaurs are well kept and healthy. And that the risk of them escaping will never happen.
Their have also been reports of frequent security and power failures as well. Some of the animals seemingly have learned and adapted to this, and may try to make attempts in escaping. Let's pray that doesn't happen though on this weekend tour.
"Welcome to Jurassic Park" -John Hammond
Dinosaurs: (All are from the novel) If you want to look them up in more detail, Go to the link:
http://jurassicpark.wikia.com/wiki/Jura ... 28novel%29
---------------------
-Apatosaurus
-Tyrannosaurus Rex
-Velociraptor
-Triceratops
-Stegosaurus
-Dilophosaurus
-Gallimimus
-Procompsognathus (Compy)
-Parasaurolophus
-Cearadactylus
Oh yes, one of the players has formed a raptor pack and sent the idea of having players be part of the pack if they so choose:
--------------------------------------------------------------------------------------------------------------------------------------------------------------
1. Alpha Female - Nekhbet
2. Alpha Male - Kek
3. Beta - Mehen
4. Kauket ( Daughter of Alphas ) Played by Animality Opera
5. Apophis ( Son of Alphas )
6. Thoth
7. Aten ( Son of Alphas )
8. Seker ( Son of Alphas )
9. Amon ( Son of Alphas, taken by humans ) Since no one knows where this one went, he would be open for anyone to put anywhere, whether it be another pack's cage, a solitary enclosure, or maybe he escaped at some point and is in the wilderness of the island now.
[These are the preferred pack names based off of her list, but you are free to change if you so choose]
Oh yes, my character(also a raptor) was born from a lone mother raptor and three surviving raptor sisters who live in the wilds of Isla Nublar, so if you want to be raptors and be related to my character, then you free to do so
----------------------------------------------------------------------------------------------------------------------------------------------------------------------------------------------------------------------------
1. Klaue- Played by JimmyKnoles
2. (Name-Klaue's mother)
3. Khymos (Klaue's sister)- Played by LunaPie
4. (Name-Klaue's sister)
5. (Name-Klaue's sister)
Character Profile:
---------------------------
Name:
Gender:
Age:
Type(Dinosaur Species):
Apppearance: Dinosaurs can either be drawn, from the films, etc
Description: Give a brief details of history and personality
Level of Sentience:How smart are you basically? Are you smart and crafty, or just brainless and clumsy?

Please keep an active presence in this roleplay
I would prefer it if use realistic images for your characters especially if you're playing as a human
Be realistic if you're human. If you create a 13 yr old kid and have say be the guy that programmed the entire Jurassic Park network, sorry that is not going to work. Portray the age you give your character
No godmodding
No player controlling of other people's characters
No killing of other people's characters unless you have permission from that person
Try to keep violence down to a PG-13 level. Say if you're a raptor and going to attack someone; say something like '(name of raptor) jumped down from the tree where he or she watched their prey and pounced onto its back and brought their jaws onto its neck' Thats all we need to know, don't go into graphic detail of your kill. We know you caught your prey, we don't need to know what you're doing to it.
Have fun
Taking place in...
Arcs are bundles of posts that you can organize on your own. They're useful for telling a story that might span long periods of time or space.
There are no arcs in this roleplay.
There are no quests in this roleplay.
Here's the current leaderboard.
There are no groups in this roleplay!
Welcome home, Promethean. Here, you can manage your universe.
Arcs are bundles of posts from any location, allowing you to easily capture sub-plots which might be spread out across multiple locations.
You can create Quests with various rewards, encouraging your players to engage with specific plot lines.
Settings are the backdrop for the characters in your universe, giving meaning and context to their existence. By creating a number of well-written locations, you can organize your universe into areas and regions.
Navigation
While not required, locations can be organized onto a map. More information soon!
There are no groups in this roleplay!
By creating Collectibles, you can reward your players with unique items that accentuate their character sheets.
Once an Item has been created, it can be spawned in the IC using /spawn Item Name (case-sensitive, as usual) — this can be followed with /take Item Name to retrieve the item into the current character's inventory.
Give your Universe life by adding a Mob, which are auto-replenishing NPCs your players can interact with. Useful for some quick hack-and-slash fun!
Mobs can be automated spawns, like rats and bats, or full-on NPCs complete with conversation menus. Use them to enhance your player experience!
Current Mobs
No mobs have been created yet.
Locations where Mobs and Items might appear.
You can schedule events for your players to create notifications and schedule times for everyone to plan around.
Add and remove other people from your Universe.
The Forge
Use your INK to craft new artifacts in Jurassic Park: Life Will Find A Way. Once created, Items cannot be changed, but they can be bought and sold in the marketplace.
Notable Items
No items have been created yet!
The Market
Buy, sell, and even craft your own items in this universe.
Market Data

Market conditions are unknown. Use caution when trading.

Quick Buy (Items Most Recently Listed for Sale)
None
Discussions
Topics

Replies
Views

Last post
Most recent OOC posts in Jurassic Park: Life Will Find A Way
People who have joined, you are free to post