A lucid dream is an extremely vivid dream. In a lucid dream you are aware that you are dreaming. You can train yourself to do reality checks throughout the day so it gets cemented into your subconscious. This way you will do reality checks in your dream to see if you are actually dreaming. This is a way to become lucid. Common reality checks include holding your nose shut and looking at a digital clock. This is because in your dreams you can still breath if you hold your nose shut, and numbers are disordered commonly. Once you are lucid you have the power to do whatever you want. Fly, make things appear, make things disappear, or change locations...the list is endless.

-Urban Dictionary
Lucid dreamers were normal humans that could do anything in a dream, including entering others' dreams. Legend has it that an evil force chose one capable dreamer that would serve it by killing humans in their dreams, causing them to really die. The chosen dreamer, called the host, would enter and use that person's greatest fears to lure them into darkness, known as death. They would drive them insane, causing their brain to malfunction and power down one section at a time. Like an animal slowly eating away at your brain. A group of lucid dreamers were then called out to destroy the evil force, and lock away the host in an underground dungeon called 'The Abyss'. These heros succeeded, leaving the force where it wouldn't ever come back again. This was only years ago of course. And after that time, lucid dreamers faded from exsistence. Or did they?

In the year 2022 in Los Angeles, many lucid dreamers were born. They knew this because a star necklace would randomly appear when nobody was looking. Either on a desk, bed, etc. These special people were all born in the same year. Now 18 years later, in the year 2040, somehow, the evil force escapes from imprisonment, seeking a new host to do it's deeds. Out of the many, only a handful of them are chosen to stop the murders once again. There's one problem though.

They have no idea who the host is...
Name
Aria Black

Age
Eighteen

Role
The Host

Gender
Female

Faceclaim
Misaki Mei - Another

Taken By Yours Truly

7 Spots Open. Reserve a Spot or Enter a Character.

Code: Select all

Character Sheet:
Name
Age
Gender
Faceclaim
Nationality
Sexuality
Appearance
Personality
Fears
Strengths
Weaknesses
Alias or Nickname
Family
Character Relations
Biography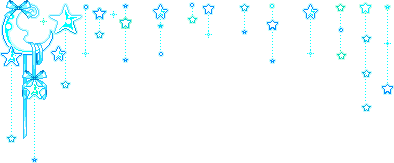 No god-modding, mary-sue, etc.
BE NICE NO HATERS
Arguements may be resolved in OOC or over PM's
Reservations last for TWO DAYS, and WIP characters must be finished in at least a week
Even male to female ratio please. I have already done 1 so 4 males and 3 females
Have FUN
You must choose some type of weapon. Whether it is a gun, sword, bow, etc.
Taking place in...
There are no characters in this universe yet!
0 posts here • Page 1 of 1
0 posts here • Page 1 of 1
Arcs are bundles of posts that you can organize on your own. They're useful for telling a story that might span long periods of time or space.
There are no arcs in this roleplay.
There are no quests in this roleplay.
Here's the current leaderboard.
There are no groups in this roleplay!
Welcome home, Promethean. Here, you can manage your universe.
Arcs are bundles of posts from any location, allowing you to easily capture sub-plots which might be spread out across multiple locations.
You can create Quests with various rewards, encouraging your players to engage with specific plot lines.
Settings are the backdrop for the characters in your universe, giving meaning and context to their existence. By creating a number of well-written locations, you can organize your universe into areas and regions.
Navigation
While not required, locations can be organized onto a map. More information soon!
There are no groups in this roleplay!
There are no characters in this universe yet!
By creating Collectibles, you can reward your players with unique items that accentuate their character sheets.
Once an Item has been created, it can be spawned in the IC using /spawn Item Name (case-sensitive, as usual) — this can be followed with /take Item Name to retrieve the item into the current character's inventory.
Give your Universe life by adding a Mob, which are auto-replenishing NPCs your players can interact with. Useful for some quick hack-and-slash fun!
Mobs can be automated spawns, like rats and bats, or full-on NPCs complete with conversation menus. Use them to enhance your player experience!
Current Mobs
No mobs have been created yet.
Locations where Mobs and Items might appear.
You can schedule events for your players to create notifications and schedule times for everyone to plan around.
Add and remove other people from your Universe.
The Forge
Use your INK to craft new artifacts in Just a Bad Dream. Once created, Items cannot be changed, but they can be bought and sold in the marketplace.
Notable Items
No items have been created yet!
The Market
Buy, sell, and even craft your own items in this universe.
Market Data

Market conditions are unknown. Use caution when trading.

Quick Buy (Items Most Recently Listed for Sale)
There are no characters in this universe yet!
None
Discussions
Topics

Replies
Views

Last post
Most recent OOC posts in Just a Bad Dream
This is the auto-generated OOC topic for the roleplay "
Just a Bad Dream
"
You may edit this first post as you see fit.