WORK IN PROGRESS
---
---
███████████████████████████████████████████████████████████████████████
---
---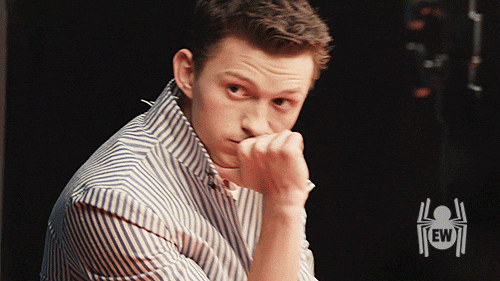 "Humor is the great thing, the saving thing after all. The minute it crops up, all our hardnesses yield, all our irritations, and resentments flit away, and a sunny spirit takes their place."

x
–Mark Twain
---
---
███████████████████████████████████████████████████████████████████████
---
---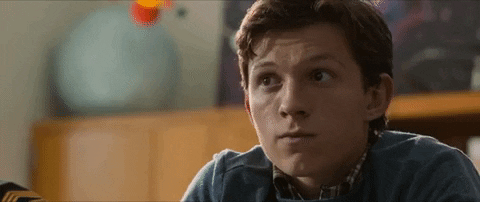 F U L L

X

N A M E
Jeremy Kramer Romai

N I C K N A M E (S)
Jere
Remy (his personal favorite)
Rabbit (from his mom - long story… )

B I R T H D A Y
February 17

A G E
22

R O L E
The Class Clown

S E X U A L I T Y
Mostly Heterosexual

E T H N I C I T Y
Whiter than White

H O M E T O W N
Milwaukee, Wisconsin

H E X
#3CB371
---
---
███████████████████████████████████████████████████████████████████████
---
---
[img]img%20or%20gif%20500x500[/img]
S T Y L E
Simplicity is key. Lots of jeans, lots of button-up shirts or witty tees, worn Converse... Jeremy is a stereotype for an aspiring comedian. He loves his black denim jacket and would rather shrivel up in heat than wear shorts.

H E I G H T & W E I G H T
here.

A P P E A R A N C E
Jeremy looks like the standard hometown boy. His sweet demeanor is reflected in the smile lines that crease into his cheeks, his soft eyes pools of chestnut cream, his hair teetering on the fine line between a manageable wave and chaotic curls - often controlled through the use of thick mousse.

His slight frame leads folks to trust him, rather than be intimidated, and the smile that frequents his lips only adds to the illusion. However, long hours at the gym to overcompensate for his lack of height have led to noticeable muscle tone and Jeremy is far from pleasant when he reaches his breaking point, rage pushing his veins to just before his skin's breaking point.
---
---
███████████████████████████████████████████████████████████████████████
---
---
[img]img%20or%20gif[/img]
[img]img%20or%20gif[/img] [img]img%20or%20gif[/img]
L I K E S
Making other people laugh
Pretending nothing is wrong
Cooking
Drinking - preferably alcohol, but there's nothing wrong with energy drinks, almond milk lattes with a sprinkle of cinnamon, or apple juice (but only out of a juice box)
Music with a strong beat - anything to lose yourself in suffices, the noise keeps him from thinking too much
Genuine people
Jellyfish
D I S L I K E S
Pickles
Serious moments
Fast food burgers - they're too damn greasy
Anyone who has ever been cruel to a dog
Being alone with his thoughts - silence with others is fine, being alone but busy is fine, but there always needs to be some sort of distraction
---
---
███████████████████████████████████████████████████████████████████████
---
---
[img]img%20or%20gif[/img]
[img]img%20or%20gif[/img]
[img]img%20or%20gif[/img]
P E R S O N A and H I S T O R I A
Jeremy has a hard time believing in himself. He tries to make everyone else happy around him in hopes that it will bring him the same joy, but it rarely comes close. His insatiable need to be funny, to have the approval of his peers, to be liked, has driven him to a point of constant relentless exhaustion. Sometimes all he wants is a chance to stop and look around, to take a break and a breather without being judged for being antisocial or not productive. Despite his brain telling him that no one is paying enough attention to form an opinion, he feels as if his personal critical judgments suffice as a proxy for the determinations of others.
At a young age, his parents noticed his strong empathy along with an intense curiosity, unsure of which trait would become more dominant in the end. With the hopes that he would follow along his sister's path and attend college for some science or another, Jeremy's parents provided him with music lessons, language tutors, all the books he could ever hope to read, and a plethora of money at his fingertips, but he wasn't drawn to any of it, and could never focus on any one potential profession for long enough to become skilled in anything. Instead of turning his weaknesses into motivation to push himself to become better, Jeremy decided to quit at anything he wasn't instantly good at, leading to a career behind a bar balanced with multiple side gigs and hustles to pay for his cozy studio apartment reminiscent of the room he once had in his parents' house.
---
---
███████████████████████████████████████████████████████████████████████
---
---
[img]img%20or%20gif[/img] [img]img%20or%20gif[/img]
[img]divider[/img]
[img]img%20or%20gif[/img] [img]img%20or%20gif[/img]
F A M I L Y
Father - Erick Romai - Cardiologist
Jeremy has a business relationship with his father. Jeremy presents his accomplishments, his father nods and returns to reading medical cases without a word. It's not that Erick was never a warm father, but he has certainly developed a frosty skin over the years. As a result, Jeremy responds well to male authority in an attempt to achieve the validation he could never receive from his father. Jeremy will go out of his way to make sure that he inflicts as little disappointment as possible.
Mother - Harriet Romai - Human Resources Director
Despite her best efforts, Harriet never knew how to behave around children. Her haphazard approach showed signs of effort to be a loving mother, but she never got it quite right. One day, she was overly affectionate; the next, a strict disciplinarian; the next, she reverted back to her wild college years.
Sister - Jessica Romai - Biomolecular Engineer
---
---
███████████████████████████████████████████████████████████████████████
---
---
[img]img%20or%20gif[/img]
[img]img%20or%20gif[/img]
[img]img%20or%20gif[/img]
[img]250x250[/img] [img]250x250[/img]
[img]250x250[/img] [img]250x250[/img]
[img]250x250[/img] [img]250x250[/img]
R E L A T I O N S H I P
X
S T A T U S
Single, often sleeping his way through a friend group by charming the pants off of women one at a time. He doesn't mean to. It just kinda happens. Apparently general kindness can be mistaken for flirting by both genders.
S P E C I A L T I E S
[list]
[*]Carpentry - Spent a few summers helping his father build sets for his sister's high school theater department
[*]Comic Relief - Taking life too seriously is a one-way ticket to being boring
[*]Empathy
T A L E N T S
[list]
[*]Makes a damn good Manhattan
[*]Good at solving puzzles
S T R E N G T H S
here.
W E A K N E S S E S
here.
---
---
███████████████████████████████████████████████████████████████████████
---
---