Age: 16
Date of Birth: October 31st
Nickname: Serry
Sex: Female
Picture: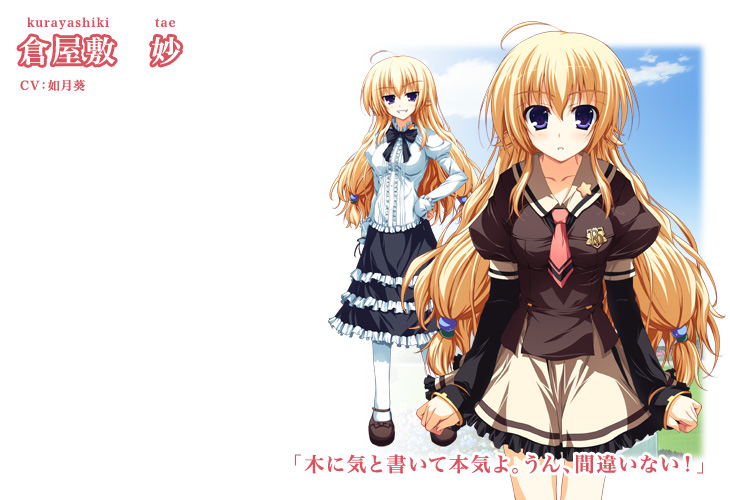 History: Born and raised in Celeste Town, Sinnoh Region, the young child was born into a family of nobles. One of the wealthiest family in their small town of Celeste. During her earlier years, she was isolated, forbidden to mingle with those her family called 'commoners'. Both her and her sister were forbidden from stepping outside their large property. It wasn't safe they said... it wasn't proper for younger girls to walk outside. But why would they? They were given everything their little hearts desired. Their parents splurged on the two girls, both were thought by the finest teachers money could offer.
But Salem wanted something else, she wanted to sate the wanderlust that plagued her body. She wanted freedom from the walls that imprisoned her life. Her sister never did go against their family's rules... but she was different. Se tried asking her parents then her grandparents but they were quick to say no. That it wasn't allowed in their morals. It was there she decided she needed to leave... And leave she did, one night she packed her belongings as well as some food from the pantry. She took her beloved charmander before escaping into the night.
That day she swore never to return to that place ever again...
For three years she traveled, learning what she miss from her years of isolation. During that time she approached a professor. She worked for him for a few months as his assistant before she decided to leave yet again. but not without receiving a gift, a Pokédex. The start of her trainer career.
A few months ago she was called back to the place she swore she would never step foot in. Celeste... Her entire family except for her sister had been murdered in cold blood. Robbery hadn't been the objective... Someone just wanted them dead yet they spared her kid sister. Why they did it she'll never know, and frankly she isn't planning to know... She waited until the funeral was over before she signed the papers detailing their inheritance. The incident turned her sister into a mute... not once had she heard the young child speak... it was the shock they said... but all she could hope was maybe the change of scenery would help her sister recover.... A month after, she took her sister along as she hit the road.
Personality: A fox, in legends they were derived as tricksters by nature. Nature's masterminds... the same could be said for Salem. Now she isn't what people call 'sociable' in fact she sways away from society. Crowds and long gatherings annoys her to the point she would step near anywhere with more than twenty people max unless it was completely necessary. This probably spawned when she was a child. All the years she spent isolated in their large manor took a toll in the young girl's social life. She's quick witted, blunt, a person who would speak the truth rather than hide it.
Truth's a bitch, that she could agree with. But Salem isn't the sort to protect anyone from it. As they say, it's better to tell them rather than lie to their faces. She's cryptic, with a hidden fascination for mind games and the psyche of a person. But putting all these negative sides of her aside, the young girl still maintains a mild friendly streak. She'll help if anyone needs it but not to the point she'll do all the work.
Likes:
Reading
Napping
Hacking
Sketching
Dislikes:
Noise
Chili
Arrogance
Pokemon: Charizard, Gyarados, Spiritomb, Gengar, Zoroark, Darkrai