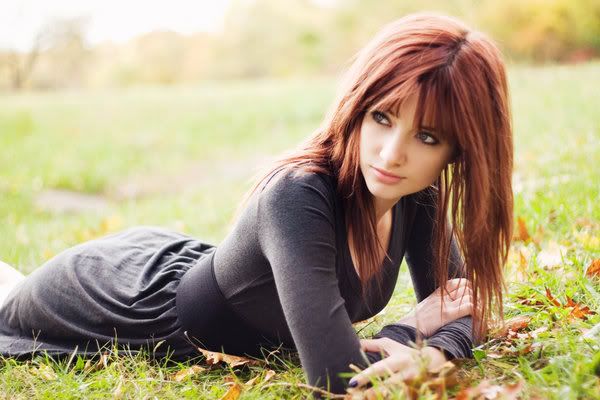 Name:
Scarletta Lynn Black
Nickname:
Usually Scarlet, or anything you can think of that's none too degrading is welcome.
Age:
16
Sex:
Female
Personality:
Scarlet is the type of girl that would go all out or nothing at all. A stubborn attitude and extremely high standards keep her from falling, and strange enough, it's what makes her so lovable. Full of unknown quirks and creativity, she'll pull out every gun she has to get something to run as planned. She's come a long way in life to realize determination and positivity can bring you anywhere you'd like to be. Therefore, she plans on making her life, and the lives of others, into something great. Despite her slight short-temper, Scarlet stands as firm as possible with patience. She's a fairly decent listener and even though at times when someone's actions doesn't fit her fancy, there have been cases where her own believed righteous opinion is laced into the conversation. One argument conflicts to a more dangerous scenario, and the situation only worsens as she activates the cold shoulder. She's only human; mistakes are bound to be of high frequency. Just make an attempt at friendship. Only the better people get to discover the friendly, passionate character a friend looks for.
History:
(May be revealed IC)
Powers:
- Pressure and Force: Scarlet can manipulate the pressure and density in the air. Choke, screw around with the oxygen, everything relative. It's commonly mistaken for the element of air itself, as gusts can be thrown whenever if the current is spun right. Also, it gives off the impression of telekinesis, to move and control objects with the mind. Yet, again, it's the simple ability to take pressure and force it against an object, causing it to move in the direction wished. Gravity still applies, however, as it takes much concentration to take an object and balance it to float in the air.
- Phasing: Pressurizes her body to force itself through solid matter, such as stones, bricks, etc. This takes much of her energy, however, and is used only in dire situations.
Weaknesses:
Scarlet's rather weak when it comes to close-combat. Physically fighting has never been her forte, so if you can negate her chokey-chokies or being pushed by force, tossed around into walls, and you can fight? She's screwed.
Dorm Room:
Three.
Class Group:
B
Appearance:
Given a complexion no darker than a vanilla wafer, Scarlet's appearance offers a description just as sugary sweet as the pastry. If you search past the hardships swirling in a cauldron of vivid hazel and ignore the rough grit dappling her pale skin, you discover a fairly innocent, timid profile equivalent to that of a child's. Prominent edges are softly rounded into a heart-shaped face, defeating the entire purpose of a carved, set-in-stone image. Most edgy features have been sanded down to a gentler type of feminism, exactly the character Scarlet represents even at her young age. The motherly figure; partially full rose-pink lips pulled into a tender smile, long, thin strands with multiple shades of red wisps, and nevertheless, a gaze pulled from the soul. She's pretty in the five feet and seven inches supporting her slender body, and though beauty has only gotten thus far, Scarlet is eligible to be considered attractive, likely in more placid ways some cannot obtain.
Crush:
That's confidential information, however, you never know...;)
BF/GF:
None.