---
---
---
---
---
---




♣Affiliation

Rizzo


♣Gender

Male


♣Nickname(s)/Alias(es)

Ruby


♣Age

19


♣Love Interest

Every girl if he had it his way, but none seriously.


♣Face Claim

Uryuu Ryuunosuke


---
---

[font=choose font]



♣Height

5'11


♣Weight

147 pounds


♣Build

Lean


♣Hair Color

Red


♣Eye Color

Deep Dark Grey. Almost as if they were hollow.


♣Scars/Tattoos/Piercings

He has a few piercings on his ears.


♣Description

With an almost frail look about him, Tyde carries himself as if he isn't how he appears. Though maybe that's because, despite his scrawny look, he actually weighs around 147 pounds on his normal. He likes to wear clothes that fit, but not too tightly. So on a regular bases, you'll see him wearing casual gear all of the time, even if he isn't supposed to, or it would seem like the wrong time for it. Usually this consist of a loose unbuttioned shirt over a t-shirt and some Jeans. His face looks young, even for his age, and a smile betraying no signs of stress or worries can always be found on his face.



♣Preferred Clothing
---
---




♣Oddities

Has a peculiar way of thinking and caring about people. Diagnosed with all the personality traits and thoughts of a serial killer of the highest degree, yet has no direct victims. Only kills if he has to or is ordered to, but has no limits on what, who, age, or any type of things that might make a killer/murderer think twice about a living thing. Surprisingly, with all of this, he's quite the people person.


♣Skills

Killing, Cooking, Getting the fear out of people, Is very agile and flexible. Isn't shy of hand to hand combat and is pretty much an expert on any weapon that can cut people at close range.


♣Likes

Killing, Working for the Rizzo Family, Animals, Games, Reading, Flying, Moving at uncontrollable speed.


♣Dislikes

People who claim to be mature, but get upset over the dumbest of things. Hypocrites. People who don't let live. Dishonest people.


♣Hobbies

Finding out creative ways to kill his targets. Talking to people about their lives and feelings. Reading killer novels. Playing games of any type. . . Any.



♣Phobia(s)

Becoming what people call normal.


♣Sexuality

Heterosexual


♣Personality


Once being analyzed by the best psychological doctors in his home country, Tyde was diagnosed to be the type of person who would slaughter a mass number of people with the power given to him. However, even after being locked away from the young age of five until the middle of he was about 10, he never once used his power to get out. Though, after the Rizzo family found him and recruited him, even offering him the job of killing the men who hid him away from them, he killed them without saying much about it. The only thing he delivered was a smile and big thank you. Almost as if he was getting a new gaming counsel.

Therefore, it's hard to say if he's an evil person or a good person and if you listen to anyone's opinion of him, besides from the ones who would take the time to talk to a person like him, you wont understand who he really is. Most things are pretty clear though. He loves killing, likes playing games all the time, and rarely takes things serious. He doesn't even get mad at anyone for anything, though he has his likes and dislikes. Mostly he's a live and let live type of person, despite the killings.

Tyde isn't the type of person to lie about anything. If he feels something he says it. If he does anything, he doesn't hide it, even if it's private. Of course you'd have have to ask him first though, but he has nothing to hide. He considers people who think that there is an evil and good balance in the world pretty dumb and, in his own words, "Laughed my ass off when I heard we were getting attacked by aliens". Being alone in solitary for so long, he surprised a lot by being introduced to a world of chaos and adapting to it, no, not having to adapt to it. Jokingly, he is called the king of comfort, because nothing gets him uncomfortable. Almost like he set's of a signal in his brain asking it not to care. Even pain seems not to phase him, though he'll complain over a stumped toe.

His actions make people question if he's actually acting or not and he knows it. The truth is, he's not. The only thing that may be close to fake would be his smile, but it's there as normal. Due to muscles and such. He doesn't care much for life itself and is way more interested in the after, but feels that maybe he should live until he's killed or dies naturally. Even though he'll say life is a bore, he'll find some way to make it a fun one.

Despite being a downright crazy, he is respects people. Note, he has his own form of respect, but it's respect none the less. He doesn't call people out of their name, but won't call someone sir unless their over the age of 50. Most people he'll just make up names for. He is also chivalrous, which a lot of people wouldn't expect, and not just to females, but older people as well. You can say he's nice enough to post as the not so perfect guy you'd want to show to your parents. Only thing is, if he did meet them and then was order to kill them and yourself, then the house would definitely depreciate in value. Most people don't worry about it though, seeing as the only people he works with are people he's sure would kill just as much as him if given the chance. Until proven otherwise, he wouldn't even think about killing you even if he was ordered to. That is, unless he found that you were weak. Then things may be differ and one could lose his or her life. Who knows, he may take it the same way as a betrayal of friendship. Or maybe he'll let that person be. Who knows. Only Tyde of course.

........ It should also be noted, that being chosen by the asteroid flame, he shares the same traits as it. That being said, he's always moving towards something. Whether it's fast or slow. Sometimes he goes to fast and sometimes he's really mellowed out. However, the end result seems to not yet show itself. At least according to something he said one time he lost control of his flame.
---
---
♣ [color=choose color]BACKGROUND[/color] ♦





♣Relationship Status

Single


♣Family[/u]All dead.





♣Personal History


From the age of five to around ten, he was locked inside of a solo room, located inside of a psych ward. This was because of odd behavior he displayed as a child which at first his mother thought was academic disorder. For some odd reason she did suicide. He didn't understand why she did it, nor did he care. After being found by the Rizzo family he was of course offered a job as the Asteroid guardian for it would seem he was supposed to have been filled the role and his country was hiding him. After they did that, a treason to the Rizzo family, which was declared a treason of the world, they had to be dealt with. When asked, Tyde with a smile accepted and took out not only the ones who had him locked away, but the whole country, crushing it within a weeks time. It was the first time he used his power and also the first time he had lost control. There were survivors yes, but the area is now full of islands and the once good country is now torn apart. However, the Rizzo don't care, and neither the rest of the world, since it was the victims who contained someone with one of the dangerous space flames and hid them from the ones who were working hardest to protect what is left of earth. That is how it was publicized of course. Tyde himself isn't even sure if he went over board or not, but seeing as he was ordered to do so, he never looked back on the event. Only as to give him thoughts on if he could take out the world one day, or if the aliens could. His current days are spent coming up with different theories of who's going to end the world first. The humans or the aliens. To this he takes could humor.
---
---



♠Techniques


Asteroid Mode (A mode that resembles an Asteroid as it is in space. Dangerous and huge, even containing a gravitational pull, all while being pulled itself through the far reaches of space.) - Named by Orthonio Galil 1st Rizzo
-Asteroid Pull- Named after the gravitational pull of an asteroid. Gives the user the power to pull objects towards them, or pull themselves to an object.
-Overpowered Collision- The flame makes the users bodies the same as an Asteroids. As a defence mechanism, Anything that hit's the person at a heightened speed, shall feel the collision on impact. Mainly speaking, Bullets, Cars, Planes, Even the ground. However, this does not go for martial ability. Though in Meteor mode, the flame becomes apparent and the shield protects further away from the body.
-Asteroid push- Seeing as Asteroids have enough push to form rings, the asteroid flame gives the user the ability to push targets short distances. However distances heighten in Meteor mode.
Meteor Mode (When the Meteor destroyed the dinosaurs, I believe they felt the same thing I felt when I realized the true form of the asteroid flame. An Asteroid, being dangerous to anything in it's path will self destruct rather than be stopped, and it'll take everything with it if possible.)
-Meteor flame - Just like the fallen asteroid as it breaks past the hemisphere, The user becomes enveloped in his flame, allowing him faster movement and forceful connections. Mostly untouchable, if it is touched while moving it will try to burn through enemies.
-Meteor Uprising - Once the path is broken, just like the fallen asteroid, the user becomes faster than ever. Though once it gets to be blinding speed, one should consider this dangerous for everyone around, for the force rises and if it comes downwards towards the earth, then the flame user himself becomes an asteroid.

Asteroid/Meteor effect: The effect of an object continuing in progressing only getting stronger and faster. With this progression, Meteor mode is obtained and soon the final Kamikaze.
(For I've seen many a user go in one mission. We thought it would work until we witness their meteor. The explosion was unsurvivable, until one survived an attack on one of our planets treacherous countries. Though it was only a small portion of what we've experienced by our enemies, we still need to create bigger works. Hopefully we can evolve to bigger explosions or at least more control.) Ruben Matrix - Asteroid flame holder and scientist of the Rizzo Familia.


♠ Weapon

If there is a blunt weapon or sharp weapon, odds are, Tyde owns and will use it. (If any)


♠ Main Box Weapon

A box full of throwing knives. They coast with the flame as if each and everyone of them were a little asteroid.


♠ Sub-Box Weapon

The Meteor Dragon. Rizzo captured from an Alien Asteroid user who overused its Meteor mode.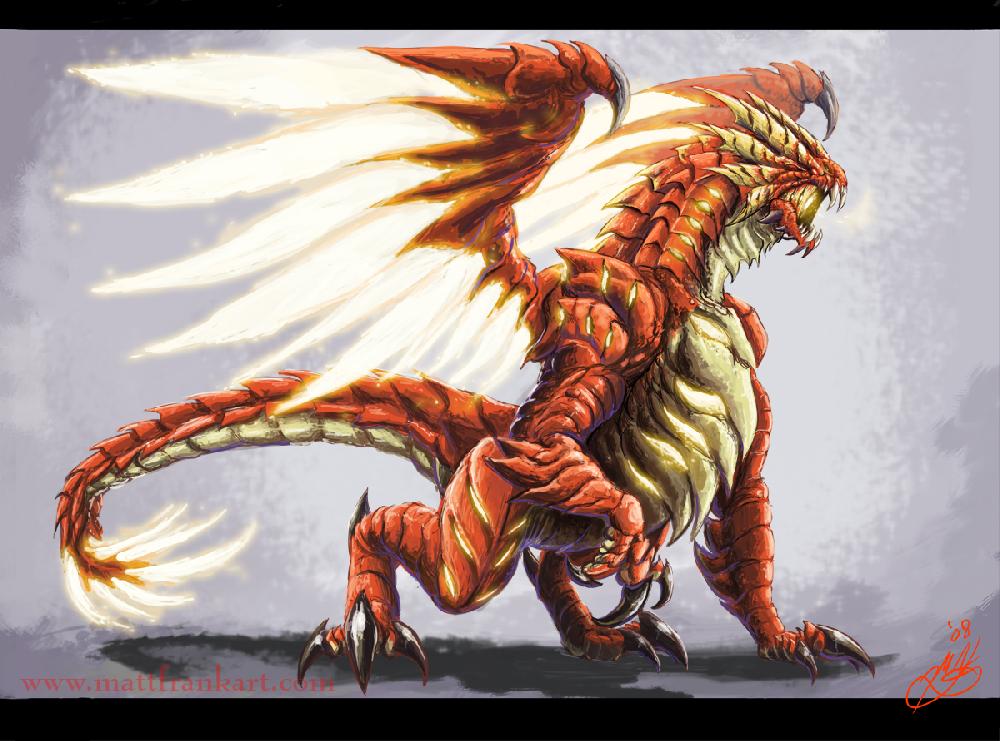 ♠ Extra Box Weapons

He has a few that don't really matter. Mostly objects that work well in pairs like metal balls that he received from a close friend of his who's also an Asteroid user, bullets and pieces of bullets, tacs, ect.
---
---