Rizzo Guardian of the Comet

Miku "Elizabeth" Rizzo
❝Comets are like cats: they have tails, and they do precisely what they want.❞
Comet | Bouncing Souls
---
---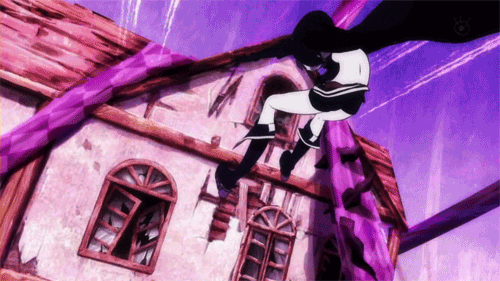 ❋ Full name ❋
Miku Rizzo
❋ Nickname ❋
Lizzy || MiMi
❋ Alias ❋
Elizabeth
❋ Age ❋
16
❋ Gender ❋
Female
❋ Sexuality ❋
Heterosexual
❋Box weapon ❋
Touketsu Ite ~ A giant black barrel cannon which seems to defy gravity and any law of physics. The weapon is rapid fire and shots 2 different types of bullets which all have different effects. "Comet" is a pale blue beam which is released from the barrel and does extreme damage though it takes a while to reload; "Freeze" are sets of large ice cubes that are fired rapidly and cause ice explosions on impact.
❋Flame type ❋
Comet ~ Freezing the heat of another and creating a cold that burns. The Comet moves silently through the void of space, observing the space places in between on her never ending journey. Miku follows the path set by the comet, alone and cold, she travels the void in search of something that can't be found, forever moving. Inspiring Awe and inspiration in most who don't understand her beauty, don't see the frozen tears that litter her trail as she moves by, untouchable by those who don't understand.
❋ Abilities ❋
Miku's main offensive abilities consist of the fact that she has the ability to freeze a person on contact. The ice is different from normal ice and can not be melted or stop by heat and will hold firm, though the qualities of the ice can be altered by Miku is she so desires. The main two problems with this ability is the fact that Miku needs to be in close range to use it and secondly, the ability can't be turned off. If someone makes physical contact with her, they will freeze.

Miku also has a secondary ability which allows her to move up to 100mph without problems, sadly this can not be used in close combat as it requires her to gain speed and is only used for long distance travel. This is known as her comet ability and she often uses it for travel as well as in fights.

Miku's finally ability is that of appearance alteration, though she is only able to change her appearance to Elizabeth. Miku often uses Elizabeth's appearance to fight so that she may be able to live a normal life when being Miku.

---
---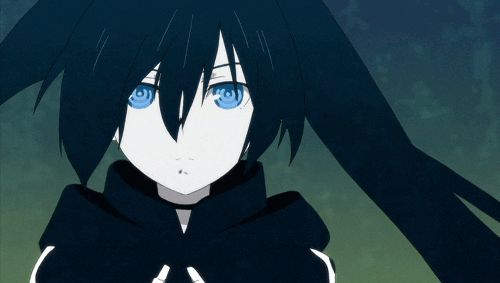 s

❋ Height & Weight ❋
5'4 & 91lbs
❋ Hair color/Length/Quality ❋
Miku ~ Short, Choppy black hair which is often worn in two high pig tails with a messy fringe which falls into her eyes.

Elizabeth ~ Long, sleek black hair which is also worn in pig tails
❋ Eye color ❋
Both Miku and Elizabeth have incredibly blue eyes which can be quite mesmerizing when you first see them, though Elizabeth's eyes actually glow and on occasion, her right eye seems to encase itself in blue flames.
❋ Distinguishable Facial Features ❋
Miku has no obvious facial features that she can speak of. Elizabeth doesn't either.
❋ Birthmarks/Scars/Tattoos/Piercings ❋
Miku's skin is surprisingly unblemished and she has no scars nor birthmarks. She has a normal set of ear piercings and no tattoos.

Elizabeth, on the other hand, is much different. Though she also has no brithmarks, her arms, backs and stomach are littered with small and big scars from her many fights, though all her scars are normally covered and none are actually deforming. She doesn't have that many piercings, Quite a few random piercings in both her ears as well as a belly button piercing, but thats it. As for Tattoos, she has only one. A small comet like tattoo on the back of her neck which she uses as a reminder.
❋ Physical Description ❋
Miku ~ Miku is a somewhat short girl who often is seen wearing her short, choppy hair in two high pigtails on either side of her head. She has royal blue eyes which can be pretty eyecatching as well as a lightly tanned completion and petite form. She often just wears her school uniform as that is the only real time that Miku uses her original form. After school she becomes Elizabeth as that form gives her more confidence in herself.

Elizabeth ~ Elizabeth is also small with a petite form though her's is more full of subtle lean muscle, her complexion is also much more pale then Miku. Like Miku, she has beautiful blue eyes, though her own have a glowing quality to them and sometimes her right eye will light itself with a blue fire and look similar to a comet. Her long, smooth black hair is also tied in two pigtails on her head, though they sit lower the Miku's.
Elizabeth is often seen wearing a set of black short, a black bikini top and a black and white trench coat which she somtimes wears with the hood up.
---
---
❋ Techniques ❋
Everything Elizabeth does in a fight is already timed and practiced. She doesn't do anything that she isn't confident about. Elizabeth is able to adapt her method of attack effectively to defeat her opponent and it is very rare that she is beaten by her opponent as it normally only takes her a few attacks before she is able to adapt and figure out her best method of defense/offense to defeat them
❋ Personality ❋
Miku ~ Cheerful ~ Childish ~ Easily distracted ~ Playful
Miku is bascially the same as any other hyperactive, slightly childish, kid in her school. She has friends who she likes hanging with and places she loves to go to after school. Miku is alway happy-go-lucky with a cheerfulness that many people find extremely contagious; She can often be found smiling or laughing and it is a rare sight indeed to see so much as a frown and no one has ever seen a tear before; Miku is just always happy, all the time... Though thats not really possible...
She can also be quite childish... Or at least, many people view her as childish due to the fact that she gets excited easily and is often distracted randomly, not being able to pay attention at all and always getting bored easily. The fact is that Miku actually acts more her age then other do. At 16, Miku is still a 'Child' and doesn't see the point in trying to be grown up when she will have the rest of her life to do that. She is simply happy living in the here and now and not bothering with how others believe she should act. She is in no rush to grow up and if that makes her childish, then that is their problem.
Finally, Miku is also bizarrely playful. Now, this may not seem so weird for someone who is perceived as extremely childish, But Miku is playful in all sense of the word. Not only does she like to play games and mess around almost like a kid, but she is also quite playful and flirty with those of the opposite sex which is pretty weird for someone who doesn't exactly want to grow up fast.

Elizabeth ~ Emotionless ~ Intelligent ~ Strategical ~ Cool under pressure
Elizabeth is basically the exact opposite of Miku. Elizabeth is basically the person Miku wishes she could be, which is actually surprising considering the fact that Elizabeth actually has lots of flaws, especially when it comes to socializing, Miku's favorite activity. Elizabeth takes a much more distant and cold approach when it comes to other people and is generally quite awkward to talk to as she has a tendency to ignore you in favor of something else. You could almost say she is shy but that doesn't really fit the bill, she is more of an introvert...
Elizabeth also has a intelligent mind that is able to come up with good strategies with relative ease and this often helps her in fights as well as escaping situations she does not like or has no control over. She prefers intelligent conversation to stupid small talk and honestly doesn't see the point in someone coming to talk to her if they are just going to make stupid and forgettable comments.
Finally, when it comes to any situation, Elizabeth is always cool under pressure. She always knows what she is doing as well as always having a Plan b, c, d, e, f, and g; and if all of those fail, she is still able to make up plans on the spot easily. She always seems to know what to do in any situation and can use an item to her required needs and this is because she also has a high survival instinct. When Miku becomes Elizabeth, her will to survive increases drastically and she is willing to fight, not letting herself die though sheer will alone.

Miku
[Likes] [Dislikes]
o Friends School x
o Socializing Homework x
o Playing Games Spiders x

Elizabeth
[Likes] [Dislikes]
o Silence Distractions x
o Fighting Crowds x
o Flying Staring x

---
---
❋ Romantic Interest ❋
Don... Well at least Miku has a crush on him... Elizabeth isn't getting involved... Like usual.
❋ Family ❋
Father || Lorenzo Rizzo || 45 || Head of Family
Mother || Melony Rizzo || 38 || Wife of the Head
Older Brother || Natasuki Rizzo || 19 || Appearance || Disowned
Older Brother ||Alastor Rizzo || 17 || Heir to Rizzo Family
Younger Sister || Ami Rizzo || 13 || Appearance
Younger Brother || Trevor Rizzo || 12 || Not Known
Younger Brother || Kafu Rizzo || 10 || Appearance
Youngest Sister || Yuki Rizzo || 5 || Appearance
❋ History ❋
Miku was born third eldest to the Rizzo family and consequently the second heir to the family. Miku never really expected that life, however, and she never thought to prepare herself for it considering the fact that her eldest brother was the heir before he was disowned due to him running away with a girl from a rival family.

Miku had an incredablily easy and carefree childhood where she would spend most of her time exploring and hanging out with the child in the village which she spent most of her young life with her mother as well as Natasuki, Ami and Kafu. Miku had long moved out to the main house when Yuki had been born, though she did often return to visit her youngest sister.

When Miku reached the age of 10, she was taken from her mothers house in the country to live with her father in the Rizzo family's main house where she would receive private education along with Natasuki, the only other of her siblings to have left her mothers house. Miku didn't exactly mind private education, though she did miss friendly interaction with others of her age group and often found herself feeling very bored and lonely in the mansion of the Rizzo family main house. Her brother was always busy learning how to become the next heir, though he did come and play with her every now and then, and all the servants were often cold and impersonal, though polite, when talking to her. Miku needed to get out and start talking to other people or she might just go insane.

It was another 2 years before Miku finally convinced her father to allow her to attend Middle school in the local area. However, by this stage the damage had been done and 'Elizabeth' had already become another voice in Miku's head who she considered her best friend above all else. When Miku entered middle school and made many friends once more, Elizabeth's voice inside Miku's head went away for a time.

When Miku entered High School, It was the first time Miku felt bullying and the unkindness of others around her. She was slowly pushed out until it came to her and just two friends. Elizabeth came back and slowly but surely, gained more influence in the young girls life until Elizabeth had once again gained the title of Miku's best friend. When the time came that Miku turned 16, Elizabeth ordered her to climb to the top of her school roof on the eve of her birthday, and wait for the twelfth hour. Miku did this without hesitation, and when the twelfth hour came, Miku saw what appeared to be a shooting star, except it didn't fade and just kept coming towards her. She wanted to run, but Elizabeth told her not to.

The 'Shooting star' crashed against the roof right before the young girl, but she never flinched. Reaching out, Miku touched the small, blue ball on Elizabeths orders, pulling back slightly as she realized the icy touch, a comet, not a shooting star. With another coaxing, Miku picked up the small orb and watched as it began to glow, ribbons of cool blue light wrapping around her. She remember pain and possibly screaming but then there was nothing. Nothing except for her and Elizabeth staring at each other.

"Time to become the Comet Miku.", was the only words Elizabeth said as she stared down at the young girl. Elizabeth had been waiting patiently for the time for the young girl to come of age and that she may finally reclaim her rightful place of the guardian of the Comet. Miku had a great role to play in an even greater plan and it would be Elizabeth that showed her the way.


---
---