Osvaldo "Oz" di Vongola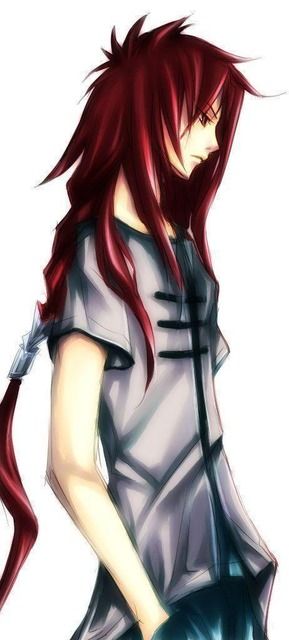 Age
17
Flame Type
Sky, Flame of Wrath
Appearance
A slender, pale male with long, heavy dark red hair, tied back in a loose braid, held in place with a heavy silver ornament. His eyes, dark brown, almost red, narrowed in thought. This is Oz. Not someone easy to miss - mainly because of his trademark locks, for he is not one to speak up unless there is a need. Slender fingers thrust themselves into dark pants, a white almost Chinese-style shirt around his upper body. Standing at 5'10", Oz is not the tallest, nor is he the strongest around. But he is graceful and swift - a martial artist as he has always been, a master of tenssenjutsu. His face, usually held in a calm, composed fashion, his voice, bordering on boyish, as though he has yet to hit puberty.
There is something about him that makes the room gravitate towards him. Whether it be his patient face, the confident aura that was so different from when his predecessor was given the Vongola...or maybe it's simply the way that people want to know what makes Oz tick....His willingness to smile, but his inability to make that smile last, the far off gaze he sometimes gets in his eyes. The focused expression that befalls him when he picks up his fans and makes his way onto the smooth wooden floor of the dojo, stopping only to put on his black martial arts slippers.
It might seem rather odd, to have an Italian so immersed in what would be considered Asian cultures. But Oz is not your ordinary Italian...