---
---
"Family comes first. No exceptions."
---
---
---
---
---
---
FULL NAME
ALIAS
AGE
GENDER
FLAME TYPE
OCCUPATION
GENERAL APPEARANCE
Like most of the members of his family's group, he keeps himself athletic so that his speed and power don't clash or falter. He doesn't worry about how people view him so he keeps his hair untamed, mostly long enough in the front to keep away from eye contact with people. His eyes change colors depending on the power he is using, red for the most part. Though when he uses the highest mater of his flame, his eyes glow a green shade. Most of the clothes he wears are just plainly black, mostly for the reason that it's a plain color and also his favorite. If you ever see him in a suit it would be an all black on as well.

He has black hair and blue eyes that turn green when he uses his abilities. He also has a cross tattoo on his back, though not a lot of people know about this.
---
---
---
---
PERSONALITY
Even though he keeps a serious face, he's really not as strict and straight forward as a lot of people seem to think. He's mostly quiet and not really caring much of how people act. No, he doesn't judge people based on how they act, but he tries to get to know them for who they are. Though since he rarely shoots the gab or hang around people who aren't part of the family, mostly because he has a shy tendency about himself, he rarely gets opportunities to meet new people or get a girlfriend. Since he's about to take that leap into adulthood, he feels he has to focus more on caring for the younger individuals of his family. He's pretty hard on himself when he fails and try's to encourage others when they fail. Most of the time it's like he's his own worst enemy. One thing that is certain about him is that whenever he fights he seems to truly enjoy it, though he likes it, he also loves just relaxing and having fun. However, his version of fun might be boring for most, seeing as he's more laid back than the average person his age. Joel rarely holds any baggage either. If you get him mad, he may be angry for a while but, to this day, he has never held any grudge against anyone for too long. He's loyal to those whom he feels trust him and to those who he trust back.

Mainly, Joel lives for the Vongola family as a whole. He strives to be a true asset to the family whether he's able to be a guardian or not.
LIKES
Sleep
Calm environments
Being with the family
DISLIKES
Loud and obnoxious people
Bugs
Boredom
FEARS
Hurting someone on accident.
Being late for anything
Not being good enough to stay in the Family
SKILLS
Swordplay- Joel has almost a dozen swords that he uses in battle. Each has their own use.
Strength and speed.- Learning from his predecessors and creating his own style, Joel has made himself a cannon of speed, mimicking lightning, and power, mimicking thunder.
HOBBIES
Joel practices a multitude of martial arts.
Cooking.
SEXUALITY
ODDITIES
Often can be seen staring off into the distance.
Sometimes when he's brushed up against, he gives off static.
---
---
---
---
ABILITIES
Joels body can conduct electricity.
WEAPONS/TOOLS
BOX WEAPONS
Not having a class A box weapon made for him yet, his c and b class boxes lack a box animal to buff his power. However, they do carry an assortment of close ranged weapons.
TECHNIQUES
Electro Magnetism- Allows him to control metal entities as if he himself were an attracting and repelling force Usually used with his swords.

Distortion-The ability to force his swords into existence casting them around his opponent. It also creates a ring light design his body showing his energy.

Flash stepping- Looks almost like teleporting, but in reality he is actually moving the speed of lightning. He can only travel short distances at a time, but if he throws one of his weapons, he is able to port in their direction.

The Guard- This is the true power of his flame. Makes the green fires apparent around his body and slowly makes a living entity appear around his person.
STRENGTHS
Situational awareness- Joel is usually in the know about what's going. When he isn't he acts the same as when he does, rarely letting something get the surprise of him.
WEAKNESSES
The Family- Anyone tied to the family is a good means of getting to the young man.
Power spurts- They hurt like cramps and they're dangerous for people around him. He may even implode. His flame is always trying break free, as if it was trying to separate from him.
---
---
---
---
ROMANTIC INTEREST
FAMILY
Unnamed mother and father- Deceased
Lambo- adoptive father
HISTORY
When Joel was born his parents got into a car crash on the way home from the hospital, killing both of them and leaving him to be the sole survivor. Thus, he was placed in an orphanage from the time he was 1 until he was 4. That is when he was adopted by Lambo, who said he would raise him as his own son since he didn't have any kids. From the time he was 4 to the time he was 14, Lambo tried to teach him everything he knew. Though Joel wasn't as lazy as Lambo was when it came to his training, he did enjoy just relaxing and spending time with the man in their shrine. He loved him like a father and decided to call him such from then on.

The times they shared together were almost ended on a bittersweet note, as the more Joel trained, his flame would be harder to control. Soon it would even lash against him. Of course this was a problem as injuries began to occur. A meeting was held between the elders of the family, with Lambo asking for Joel to be treated as if he were himself. However, that was deemed impossible and it was decided that because Joel couldn't control his flames he would either have to die, or have them taken away from him somehow. He wasn't old enough to know why he was told to run by Lambo, but when the Vendice came after him he knew that he was on his own. He gave them a run, traveling with lightning as if he were skating through light, but the powers of the night gave them just as much speed as him and much more power. When he came crashing out the sky, he awakened the guard aura just before hitting the ground. Not only saving his life from the fall, but also saving him from his execution. Once word was out that his aura may have been the cause of his power spurts, Joel was given another chance. In the words of Don Pachini, it's a "for now" type of thing. What did he know anyway? He wasn't even Vongola.

Joel did learn a good lesson from the experience. No one can save anyone in the world they live in. Rules are rules and the boss is the boss. The bosses boss is also your boss. It was the type of lesson that left a bad mark on him. Since that day, Joel has swamped himself in studies of the Vongola and the flames in general. For he doesn't want to be surprised again. Should he meet another nightmare that is. Presently he lives with his father who is usually not in town due to shirking his responsibilities. If there is one good thing to look forward to, it's that after this year, he won't have to worry about school anymore. Brings a small smile to his face every time he thinks about it.
---
---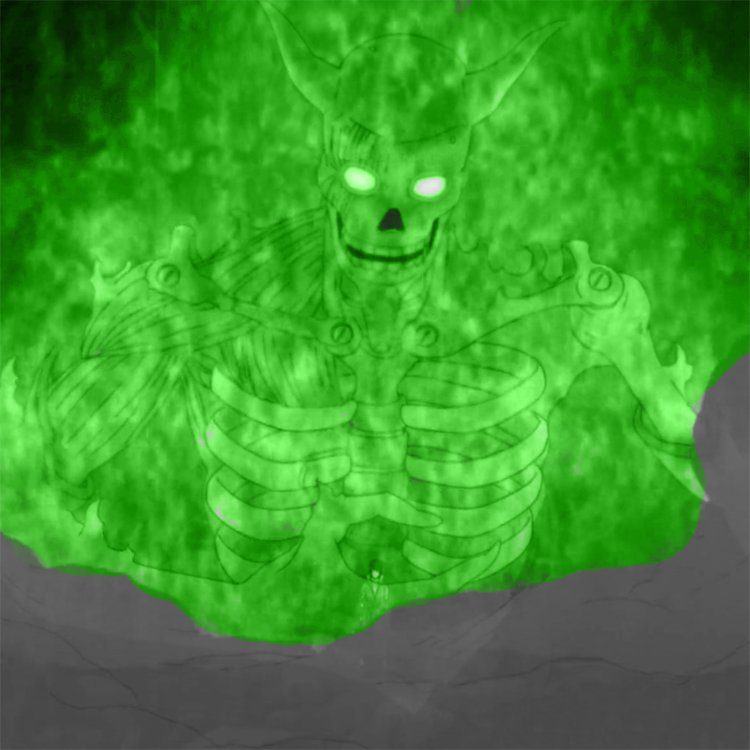 ---
---