Age: 18
Gender: Female
Level: 3
Appearance: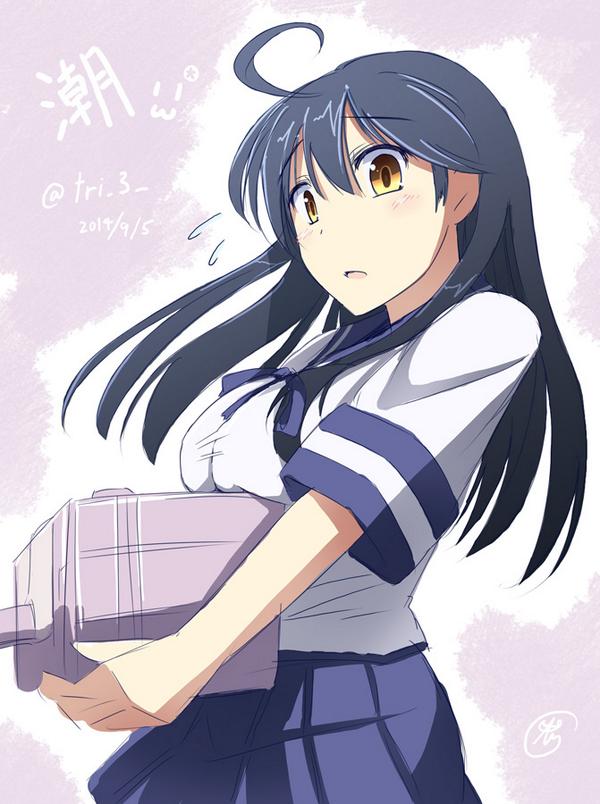 over average height, slim, blue hair, yellow eyes
Clothing: Normally a hoodie with wolf ears on the hood and a short skirt or shorts. Her t-shirts often have depictions of wolves on them. Sometimes she will even wear a hooded full body outfit with a wolf theme or a zentai with a wolf themed costume over it. Even her pyjamas are wolf themed.
Favorite animal: Wolf, Siberian wolves to be exact
Likes: Wolves, plush animal themed outfits, bodysuits, cute stuff
Dislikes: Authority figures, teachers nagging about inappropriate attire in school
Personality: Misaki generally likes to be open to people and it is normal to see her smile. However she is also quite rebellious and is a known delinquint. She will do her best to terrorize those who make fun of her, so that they wont make fun of her anymore. When angered, she retains a smile however her gaze looks crazy then.
Background: Misaki grew up in a rather average family. However her family sort of has an affinity for dogs and their pet is a wolf-hybrid. They often do things together and people tend to giggle when they see a man sporting a hat with animal ears and his wife with a hairband with animal ears as well as their children having their own ticks. The Fukuyama family is a happy family that rarely gets into conflict with each other. Misakis older brother works as a designer making cute hats and outfits. He is also a dog enthusiast. Misakis younger sister likes foxes though. Generally when Misaki has friends over, they sort of have the impression that her family is weird. Misaki created the Animal Fan Club at school and intends on having an awesome year with the club members.