---
---
"I'm not even sure about how I ended up in this place..."
---
---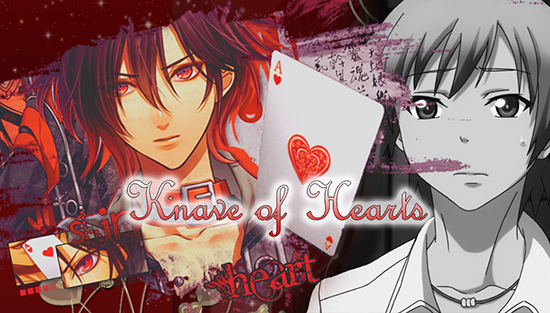 ---
---
"So... this is me, I suppose."
---
---
First Name:
Michael
Middle Name:
James
Complete Last Name:
Ackerman
Legal Guardian:
Jacob W. Lancaster
Age:
19
Sex:
Male
Martial Status:
Single
Month of Birth:
June
City and Country of Birth:
Hamburg, Germany
Race, Ethnic or Tribal Group:
Caucasian, German/English
Brief History:
Most of Michael's history remains unknown as he seldom speaks about it. What is indeed known is that he was born in Germany. His mother died when he was young, his father perished a few years later. With nowhere else to go, Micheal joined the army and fought in the war. He was severely injured during this time, but miraculously survived with the help of an English doctor. It is believed that his mental state suffered severely during this period of time. After being hospitalized for several weeks he was taken in by his English uncle and lived there for a few weeks. Eventually his uncle contacted Wonderland Asylum, as he showed heavy signs of mental instability.
---
---
"Oh well... there isn't really much to talk about regarding my family."
---
---
Father:
Heinz Lucas Ackerman [Deceased]
Mother:
Christina Johnna Ackerman [Deceased]
Sibling(s):
None
Spouse:
None
Child(ren):
None
---
---
"This should be nothing out of the ordinary, either."
---
---
Hair color:
Dirt Blonde
Eye color:
Dark Gray
Complexion:
Light with a slight Tan
Length:
167 cm
Weight:
61 kg
Body Type:
Slim, slightly Toned
---
---
"Apparently, I have problems..."
---
---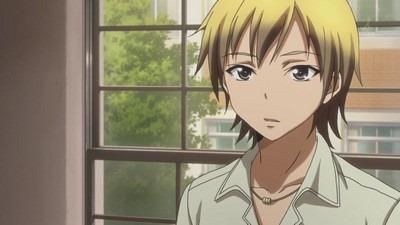 Is s/he a danger to their environment?:
No
Is s/he a danger to themself?:
Indirectly, yes
Is s/he allergic against anything?:
Pollen
Mental Illnesses:
Psychosis || Posttraumatic Stress Disorder || Aspergers || OCD
---
---
"Aren't we going just a tiny bit too much into detail now, eh?"
---
---
Likes:
Books || Liquorice || Organizing || Cleaning || Saxophones and Pianos || Rainy Days || Day Dreaming || Tea || Red Roses || Pretzel || Autumn || The Sea || The Countryside || Peace and Quiet || Animals || Making Friends || History || Fairytales || Dogs
Dislikes:
Loud Noises || Fire || Alcohol || Horror || Blue Birds || Wasting Money || People who harm Animals || Spring || Wasps || Caterpillars || Damp Air || Hot Weather || Bullies || Being Observed || Unidentifiable Noise || Voices without Faces
Fears:
Snakes || Being Observed/Followed || Aliens || Complete Darkness ||
Brief Personality Description:
Most of the time, Michael is rather calm and level headed. He takes things as they come and generally doesn't mind his surroundings too much. Being neither at a social disadvantage, nor at a social advantage, he he doesn't mind socializing but isn't the type to particularly seek contact either. In fact, at first glance most would probably class him as a rather bland character. As you get to know him, however, there are a few perks in his personality which make him stand out. Michael is prone to creating and following certain routines. If they were to be broken, the consequences could go as far as to create something edging towards anxiety. As a strange habit, he spends the first minutes after waking up each morning counting a deck of cards he always carries with him. For some reason, all cards but those marked with hearts have been removed. Despite rarely showing it, Micheal also shows slightly paranoid tendencies, such as that he often feels observed despite the fact that he is not. Loud noises don't exactly scare him, but they make him feel uneasy. Although seeming fairly cheerful most of the time, he has moments when he becomes quiet and drifts off into his own world. During these episodes he seems somewhat melancholy.
Doctors Notes:
Michael is a fairly easy patient to interact with, as he has a rather reasonable mindset. As long as he is allowed to carry out his daily routines and is given his medication there should be be no problem tending to him at all. Do bare in mind to keep him away from loud noises, however, and don't try to contradict his conspiracy theories. Although these episodes don't occur often, if they were to do so just give him a higher doses of his usual medication and he should eventually calm down.
Face claim/Artist claim:
Kodaka from Boku wa Tomodachi ga Sukanai
---
---
"Sometimes I have the feeling I'm dragged into some sort of strange world."
---
---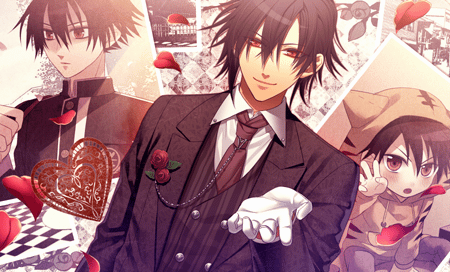 Name:
Knave of Hearts
Position in Wonderland:
A Loli Tsundere's poor su- *coughs* The Red Queens Servant
Gender:
Male
Appearance:
When in wonderland, as opposed to his real form The Knave of Hearts stands about 77 cm tall and is slender but lean. Knave's hair is black, messy and wavy, though the tips take more of a maroon color. His eyes are red eyes. Coiling around the Knave's neck are a pair of red and black collars. His clothing usually consists of red and black color combinations and patterns. He wears long pants, with one legging being black and one being red. This contradicts his usual obsession with symmetry and why he choses to wear his clothes like this, remains a mystery. He wears a short, mid-chest black jacket with a tan hood. Sometimes, he may be seen wearing a simple black suit with a white shirt beneath and a tie to go with it.
Powers/Abilities:
Knave has the ability to summon a deck of cards consisting of only those belonging to hearts at any time, and then use them as weapons. By making them levitate and harden their surface, they become the equivalent of levitating blades controlled by his mind and willpower.
He also has the ability to summon red roses, causing them to grow rapidly into whatever form he desires. This too, may be used in a offensive way, though could very well be used as defense, if the roses are controlled to grow in such a manner.
Flaws:
Easily gets Uneasy, often for silly reasons || Hotheaded || Slightly Oblivious || Perfectionist || Zero Self Worth || Forgetful || Fire Weakens Him
Strengths:
Loyal || Perfectionist || Fairly Normal (yes, in this case it's a strength) || Thoughtful || Most of the time he acts level headed and down to earth... most of the time.
Deepest Desire:
To truly be acknowledged for whom he is
Face claim/Artist claim:
Shin from Amnesia
---
---
"Well, and that should be all about me... no?"
---
---