Name

:
Sarah Poncho
Date of Birth

:
04/29 Twenty-four yrs old
Place of Birth

:
The Coushatta Tribe Reservation in Elton, LA
Gender

:
Female
Ethnicity

:
Native American
Height

:
5'7
Weight

:
145 lbs
Hair

:
Black
Eyes

:
Dark Brown
---
---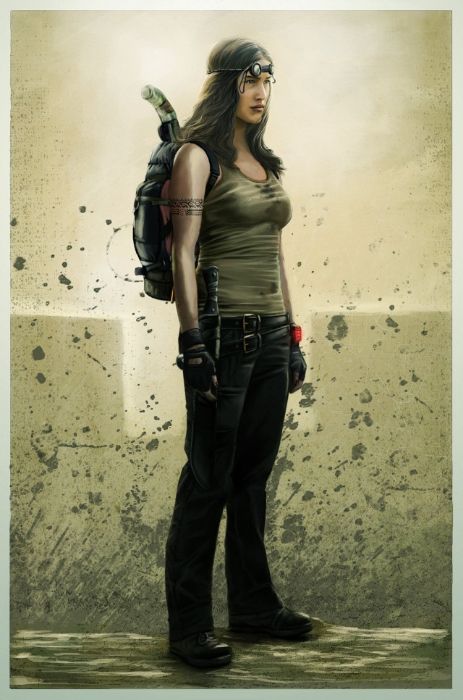 Personality:
Resourceful, patient, level headed, loyal, caring, likes children, family oriented, proud of her heritage, respectful to her elders, survival skills, decent cook
Skills:
Taught to hunt and fish along with her brothers, learned to cook from her mother, was on the archery team in high school, is a decent shot, does well in tense situations, follows orders, works well in a group, willing to cooperate in order to survive.
Language:
English, and Kosati (
Native language of the Coushatta Tribe
)
Equipment:
Back pack: a couple of packets of Top Ramen, a small first aide kit, water skin, a flint and steel, an almost empty bottle of hand sanitizer, a bowl, a pocket knife, two full ration bars, and one half eaten ration bar, a bottle of pain killers, and an almost empty bottle of antibiotics, an old family photo, a half full box of buck shot, a map, a compass, a small bag of deer jerky, a spool of fishing line, fifty foot nylon rope, one change of clothes.
Weapons: Machete (
worn on her belt
), a couple of homemade shivs, 45 caliber handgun (
No ammo for it.
)
Family:
She left Louisiana with her two younger brothers Leo, and Max after their parents were infected. Unfortunately the children were forced to kill their parents that day. The only thing they could think of was to head to their uncles Jeff's house in Macon, Georgia, however the siblings became separated when they were making their way through Alabama.
Brief History:
Sarah lived on the reservation her entire life, like her parents and family before her. She was always considered smart and an all around resourceful girl, her brothers would often get into mischief and have to have Sara bail them out. When the war hit and then ultimately the beginning of the infections started, the family did their best to stay together. But when her parents got sick it was left up to Sarah to take care of her brothers, and ultimately put their parents out of their suffering. She hated doing it but she knew, that if she didn't, one they would attack her and her brothers, and two they wouldn't want to be mindless flesh craving zombies. After that the only thing they could think of was to go to Georgia where their uncle Jeff and his family lived. It was a long shot, but it was the only thing they could do at that point. Heading from their home in Louisiana, they tried to stay out of the more populated areas where the numbers of infected where highest. Cutting through woods following rivers, yes it helped but it didn't always work, they were ambushed one night by a horde of zombies. Her brother's panicked and ran, Sarah tried to keep them with her so they wouldn't get separated unfortunately this happened anyway. When things were clear she went back to where they had been camping hoping that her brother's might have made it back. Unfortunately they didn't, and ultimately Sarah had to move on without them, leaving her to trek the rest of the way by herself. She hopes that maybe Leo and Max, got back together and continued on since they had their own map and a compass, but she knows statistically they were probably eaten by zombies.