---
---
❝They place us on a pedestal, treating us as though we are something holy. Do they not understand this simply serves to draw a line between ourselves, and the people? Is that how they wish it to be? Very well. Ignorant curs.❞
Normal ||The Hardest of Hearts | Florence & the Machine
Facade ||Bravado | Lorde
Pissed ||Counting Bodies Like Sheep | A Perfect Circle
Fighting ||No Light, No Light| Florence & the Machine
---
---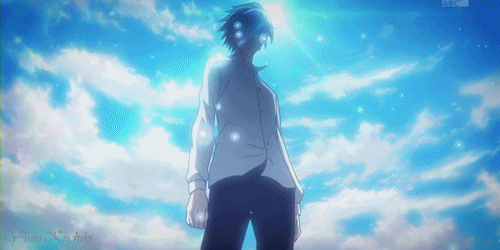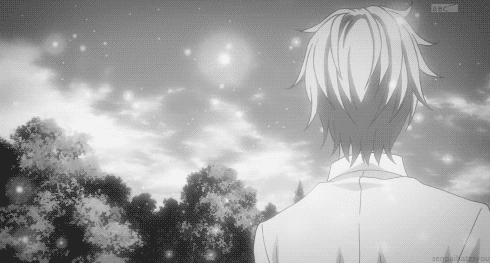 Name: "Certain people have the privilege of addressing me as, 'Lezi'."
Alezae Vayu, pronounced "UH-lez-eye", means gentle trade winds, and god of wind and air respectively.

Age: "Don't even talk to me about this."
Twenty-one, trapped in a sixteen year-old body.

Sexuality: "Demisexual. Not that it's any of your business."
A demisexual is a person who does not experience sexual attraction unless they form a strong emotional connection with someone.

Keeper Type: "Air."
The Keeper of Air.

Appearance: "Thank the saints I had largely completed the more awkward stages of puberty."
Alezae is a tall, well built young man. Lean and leggy, he's built for running and other cardio activities. Though not immediately noticeable, Alezae does indeed have his fair share of muscle, and probably shouldn't be underestimated if it came to a show of strength. His shoulders are broad, and his hands and feet are possibly a tad to large for his six feet & one inch; like Alezae still might have had some growing ahead of him.

The Keeper presents a charming, well-kept image. Dressed in simple, vaguely formal clothing, Alezae always retains flawless hygiene and is the picture of tidiness. His voice is low and smooth, pronouncing each word with clear and succinct speech. Pleasing to the ear, it is somewhat hypnotic, and very easy to fall asleep to.

A handsome boy, Alezae has been gifted with quite the bone structure; high cheekbones, and a jawline to die for. His eyes are a bright blue, only a tad lighter than his slightly curling, well-kept hair.

Face Claim: "What nonsense are you going on about?
"Karoku Amerita" from Karneval.


---
---
Personality: "Touch my comrades, and I shall tear you to pieces."
Alezae is a person who is intensely resentful of the position he was born into. He's twenty-one years old. He should be driving, heading off into college, drinking, and have an altogether good time. But no. His entire future was stripped away the moment he was born. Now, it's not as though he craves a normal life, rather, Alezae resents the fact that the choice was taken from him. Eternal youth isn't all that it's cracked up to be.

Due to always being forced away from the "common folk", Alezae has grown to be very passive-aggressive about his grudge. So the people think he's something special? Treat him like some kind of god? Alright. Fine. Have it their way. "They want a god? I'll give them one." Thus, though he hates his position with a burning passion, Alezae acts like the most pompous jerkwad imaginable around normal humans. No, really. It's quite horrifying. Like any prima dona, Alezae expects to be waited on hand and foot. He'll except nothing but the best from these peasants. Over the years, the act has kind of gotten to him. Though Alezae is not nearly as arrogant as he pretends to be, his head is, admittedly, a tad inflated. Just a little.

But it doesn't stop there. Alezae's hatred isn't limited to passive-aggressive posturing. The scorn he treats the villagers with is something that comes directly from his heart. He loathes them. They're stupid, idiotic sheep. Herd mentality. Ignorant whelps. They fear what they don't understand, and never attempt to learn. Disgusting. If pushed or provoked, Alezae has been known to snap, violently. When this happens, he can become downright cruel. Merciless; sadistic, even. It can get ugly, fast.

In regards to his fellow Keepers, you may expect an absolute 360 in behavior. Yes, Alezae will still be a touch arrogant, that is where the similarities end. This young man is totally, absolutely, head-over-heels in love with his comrades. He becomes the poster-child for doting, idiot big brother. Overprotective, and incapable of refusing them even the slightest of requests. It's like all of the love inside of him that could never be directed towards anything, secured an outlet, and is now gushing out uncontrollably. Truly, Alezae was never built to hold such hatred. This type of adoration was inevitable.

For all of his darkness, Alezae is quite the silly person. He hoards the things he loves, and shuts everything else out. He holds a lot of compassion towards animals and nature, and due to this he can't quite bring himself to resent the tree responsible for his fate. He's tried, but ultimately never really could manage it.

At times he can be cool and mature, other times he can be the exact opposite. His childhood was stripped from him, so he holds a certain immature quality that never had the chance to be worked out. This weakness, however, is something that lies close to his heart, and is only shown to his fellow Keepers. Childish and whiney, he rolls around, sulking like a baby. Alezae secretly loves to pig out, jumping on beds, and acting like an all-around kid.

Though prone to fits of violence, in reality Alezae is a very peaceful person. He takes great joy in the simple things in life, and is actually quite easy to please if you push the right buttons. The underlying reason for his malevolence is his deep need for freedom, something that probably goes hand in hand with being the Keeper of Air. Alezae can't stand being trapped or contained, even socially, which is the thing that messed him up in the first place.


Likes:
❅

Other Keepers


❅

Candy


❅

Holidays


❅

Windy days


❅

Bad weather


❅

Good weather


❅

Having fun


❅

Punishing idiots


❅

Spoiling precious babies


❅

Plants


❅

Animals


❅

Slumber parties


❅

Freedom of choice


❅

Anything cold
Dislikes:
☂

Ignorant fools


☂

The villagers


☂

Idiots


☂

Manipulators


☂

Anything bitter-tasting


☂

Being ordered around


☂

The island


☂

Bullies


☂

People with low willpower


☂

Those who harm his people


☂

Intruders


☂

Interlopers
Fears:
"I assure you, my response to fear is not one you would like to see."
☁Enclosed spaces
☁ Being tied up
☁ Imprisonment
☁ House arrest
☁ Comrades being harmed
---
---
History:
---
---


Ceremonial Robe: Alezae has two. One is specifically designed to enhance his powers of flight, effectively representing his powers over wind. The other signifies his mastery over cloud and snow.

Shrine:


Other:
In an offensive situation, Air is largely a "support" power. It can increase the power of flames, summon rain clouds in dry situations, clear up an overcast day; a lot of helpful things that aren't particularly dangerous on their own. Alezae has a hand-to-hand combat style that utilizes air pressure with body movements, surrounding his blows with the pressure, so that not only will the strength behind his punches be increased, but even if Alezae's fist misses, his opponent will still be struck by the air pressure.

But, nevertheless "Air" still doesn't pack much of a punch on it's own. Yeah, Alezae could probably knock someone around, throw someone off their feet. It's blunt trauma, though. Not much use unless there's a cliff nearby. The only time this seemingly weak power can cause substantial damage is when Alezae has been thoroughly ticked off. It's all or nothing when it comes to this power, and when it's all, we're talking tornadoes. The resulting damage that can ensue is massive, but only in direct proportion to how emotional Alezae is at the moment. He doesn't have the strength to power this kind of monstrosity on his own.


---
---