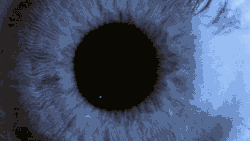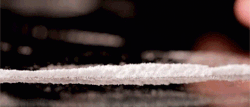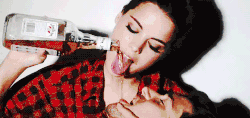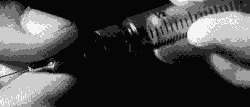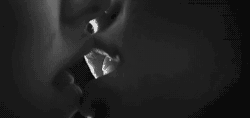 Two families come together by marriage. Normally, this is a happy occasion, but not for these two particular families.

Emilia Greyson is a beautiful women, who, in her prime of life, was one of Hollywood's most sought after movie stars. She and her two children lived a life of glamour and fame, that was, until she no longer seemed to be landing roles. As many in the public eye will tell you, one day you're in every tabloid, the next, you're nowhere to be found. She became "washed up" and, what's more is that she gambled away the money she made as a star. For the last few years, she and her two children have been scraping to get by, while at the same time, trying not to let anyone know it.

That is, until Emilia reconnected with an old flame of hers, Vincenzo Verona. The man is filthy rich and extremely powerful, seeing as he's head of the Italian mafia. Emilia charmed the man and now the two of them are married.

Only there's a couple of problems. For one, the Verona children do not like their new "mother". Also, much more troubling, their children hate each other. Or so it seems. Will this marriage save the Greyson family, or will it end up causing more problems then it solves?



Taken by Desire99600
Girl One || Age: 17 || Sister of Boy One || Falls for Boy Two || Emilia Greyson's daughter || FC Amanda Hendrick
Taken by Desire99600
Boy One || Age: 19 || Brother of Boy One || Falls for Girl Two || Emilia Greyson's son || FC Josh Beech
Taken by DivineDarkness
Girl Two || Age: 19 || Boy Two's twin sister || Falls for Boy One || Vincenzo Verona's daughter || FC Luanna Perez
Taken by DivineDarkness
Boy Two || Age: 19 || Girl One's twin brother || Falls for Girl One || Vincenzo Verona's son || FC Ash Stymest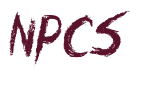 Vincenzo Verona
Boy Two's and Girl Two's father || Married to below || Head of Italian mafia || FC Daniel Craig
Emilia Greyson
Boy one's and Girl one's mother || Married to above || Ex movie star || FC Famke Janssen
Killian "Killer" Di'Cristo
Girl One's boyfriend || Works for Vincenzo Verona || FC Theo James
Trixie Bellini
Age: 21 || Boy Two's girlfriend || Sleeping with Vincenzo Verona || FC Rosie Huntington-Whiteley
Victoria Barrow
Age: 19 || Best friends with Girl Two, they occasionally fool around || Daughter of wealthy family || FC Kristen Stewart
Devon "Reaper" Benedetti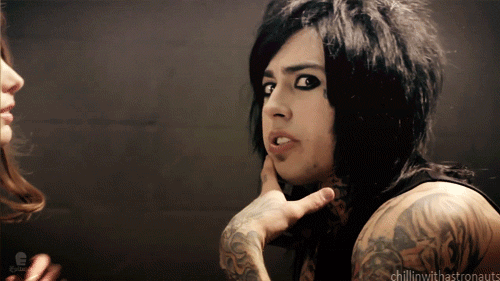 Age: 27 || Vincenzo's Godson || Does most dangerous work for Vincenzo || Dating Girl Two || FC Ronnie Radket
---
---
Taking place in...
Jacoby sat on the counter staring out at the pool for a long time before she finished off her bottle of liquor and hopped off the counter. She hated that all of the guys that meant anything to her were on a dangerous job. Jacob was just as mafia savvy as Vinny, the only difference was that the mafia was very sexiest. Her father refused to let her help out on any of the jobs. So she was always left at home, stressed and wondering if this job would be the one where she lost everything.
She headed upstairs and hopped in the shower, letting the scalding water do it's best at calming her and clearing her skin of Tony's touch. He was incredible and of course he had to be her step-brother. She didn't know what it was about him that she was so drawn too. She was surrounded by guys like him on a daily basis. Her own boyfriend was a carbon copy of him, yet it was him that she couldn't stop thinking about and that was dangerous. In the shower, she promised herself that was the last time she'd be alone with Tony.
After she got out of the shower, she got dressed in tight shorts and a crop top that showed off her belly button piercing as well as her tramp stamp. She knew better than to put a lot of clothing on, because the second Devon came home it would all come off, the thought of that was slightly irritating, but it was better then he thought of fucking Tony, because that just drove her crazy.
She shot up, making her moan as soon as the drugs hit her system. Having the house be so calm was honestly kind of soothing. She hadn't felt that relaxed in a while. She tied her long red-orange hair in a high ponytail. She headed back down the stairs, her mood was oddly good, because of the drugs. She turned on the stereo loud enough to block out the world around her. [url=https://www.youtube.com/watch?v=WB_r_5Bse78]The music[/ur] started as she started to dance a bit around the house making her way to the kitchen, as she grabbed another bottle of liquor before she spotted Keira out by the pool and there was a part of her that wanted to be a bitch, but she didn't instead she popped the bottle of liquor open and took a drink of the liquor, before climbing on top the island counter and started to dance, almost as if she was trying to get Keira to notice her, but pretending she hadn't seen her.
Vinny was calm and collected and was a brutal mirror reflection of his father. It was no question he'd inherited his father's Mafia talent and cold bloodedness. He was focused and was observant of everyone. Adolfo got the signal from his man stating that the money was all there. If Vincenzo was being honest he loved what he did and he wouldn't want his life to be any other way, crime was what he was insanely skilled in.
"Don't worry, I can handle myself."
Tony responded making Vinny smirk.
"I've always been a fairly quick learner."
It was then that Vinny gained a little more respect for Anthony. He had no real reason to hate the guy. Hell the only reason he hated him was because Coby told him too and he tended to take his sister's side. However it was different when they were doing business. Vinny patted him on the back before he shook hands once more with Adolfo. Moment's later the warehouse was empty.
"Clean deal." he smirked. He pulled out his phone then to call Coby, it was tradition for him to call her after a deal and let her know everything had gone alright. She didn't answer though so instead he left a message. He glanced back to Tony then. "I guess your not completely useless." he breathed with a wicked smirk. "Grab a small cut, we all get some." he said gesturing to the drugs.
"Alright boys grab your cuts so we can lock up and get the fuck out of here. We've got two more jobs to do." he called out to the rest of them men. They had a kidnapping to perform as well as a gang to by out. That's how they kept their power, recruiting lowly street gangs and offering them things they couldn't resist.
---
Arcs are bundles of posts that you can organize on your own. They're useful for telling a story that might span long periods of time or space.
There are no arcs in this roleplay.
There are no quests in this roleplay.
Here's the current leaderboard.
There are no groups in this roleplay!
Welcome home, Promethean. Here, you can manage your universe.
Arcs are bundles of posts from any location, allowing you to easily capture sub-plots which might be spread out across multiple locations.
You can create Quests with various rewards, encouraging your players to engage with specific plot lines.
Settings are the backdrop for the characters in your universe, giving meaning and context to their existence. By creating a number of well-written locations, you can organize your universe into areas and regions.
Navigation
While not required, locations can be organized onto a map. More information soon!
There are no groups in this roleplay!
By creating Collectibles, you can reward your players with unique items that accentuate their character sheets.
Once an Item has been created, it can be spawned in the IC using /spawn Item Name (case-sensitive, as usual) — this can be followed with /take Item Name to retrieve the item into the current character's inventory.
Give your Universe life by adding a Mob, which are auto-replenishing NPCs your players can interact with. Useful for some quick hack-and-slash fun!
Mobs can be automated spawns, like rats and bats, or full-on NPCs complete with conversation menus. Use them to enhance your player experience!
Current Mobs
No mobs have been created yet.
Locations where Mobs and Items might appear.
You can schedule events for your players to create notifications and schedule times for everyone to plan around.
Add and remove other people from your Universe.
The Forge
Use your INK to craft new artifacts in Keeping Secrets: Family Ties. Once created, Items cannot be changed, but they can be bought and sold in the marketplace.
Notable Items
No items have been created yet!
The Market
Buy, sell, and even craft your own items in this universe.
Market Data

Market conditions are unknown. Use caution when trading.

Quick Buy (Items Most Recently Listed for Sale)
None
Discussions
Topics

Replies
Views

Last post
Most recent OOC posts in Keeping Secrets: Family Ties