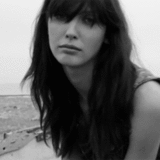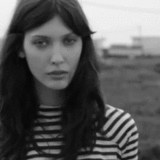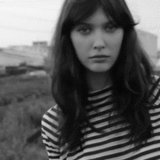 | Full Name |
"I guess it could be a lot worse."
Keira Alice Greyson [ Kee-air-uh ]

| Nickname |
"It's only like two syllables already..."
Keira doesn't really have many nicknames. She usually just goes by Keira or sometimes Kay. Killian calls her Kitty-kat sometimes, but that's about it.

| Age |
"Too young to legally do anything fun. Not that I give a shit about the law."
Seventeen years-old

| Gender |
"Are you fucking kidding me?"
Female

| Role |
"I'm not exactly a good girl."
Girl One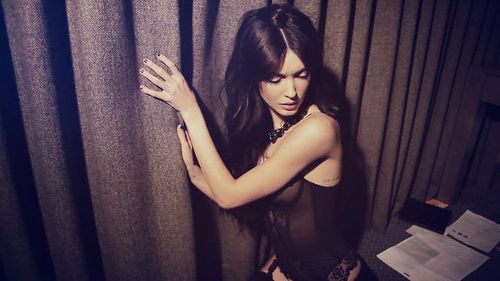 | Appearance |
"I know I'm pretty, I don't need you to tell me that."
Hair
>> Long, hangs to mid back <<
>> Naturally lays in loose waves <<
>> Sometimes wears bangs down, other times parts them <<
>> Very dark brown, basically black <<
Eyes
>> Greenish blue <<
>> Can be green or blue depending on light <<
Build
>> Petite <<
>> Delicate bone structure <<
>> Not very tall <<
>> Quite thin <<
Piercings
>> Both earlobes pierced four times <<
>> Left nostril pierced with a hoop <<
>> Nipples both pierced <<
Scars
>>

Inside of left arm

<<
Running up the inside of her left arm from her wrist, to the inside of her elbow, Keira has a long, jagged scar from a car accident she was in with Killian. He was drunk and driving way too fast. They hit another car, killing a mother and three young children. She still has nightmares about it.
>>

Between shoulder blades

<<
Between her shoulder blades, she has a scar from the time her and Killian were fighting and he threw a whiskey bottle at her. He meant to hit her head, but he was high and missed, hitting her between her shoulder blades.
>>

Back of neck

<<
Another scar from Killian. They got into a brutal fight and he'd grabbed her by the throat and slammed her against a brick wall several times until she was unconscious. She woke in the hospital with several injuries including an ugly mark on the back of her neck that later turned into a scar.
Tattoos
>>

Back of left arm

<<
On the back of her left arm in a cursive font, she has the words, Love Is Enough. She got this three months after meeting Killian and now she hates it because she really doesn't believe in the idea of love.
>>

Top of right foot

<<
On top of her right foot, Keira has the quote: "You're too sweet for rock and roll" tattooed in a cursive font.
>>

Outside of left hand

<<
On the outer edge of her left hand, she has the word trouble tattooed.
>>

Right side of ribs

<<
On the right side of her ribs she has a small pine tree, signifying her love for nature.
>>

Back

<<
Across her back, artfully covering her scar from Killian, Keria has a rather large, colorful tattoo of a wolf.
>>

Palm of hand

<<
Finally, on the palm of her hand, Keira has a tattoo of a gun.. Killian convinced her to get this tattoo while she was drunk and now she hates it more then any of her tattoos, but she hasn't really cared enough to have it removed. On the side of the gun, in the swirls, Killian's name is also written in a cursive font.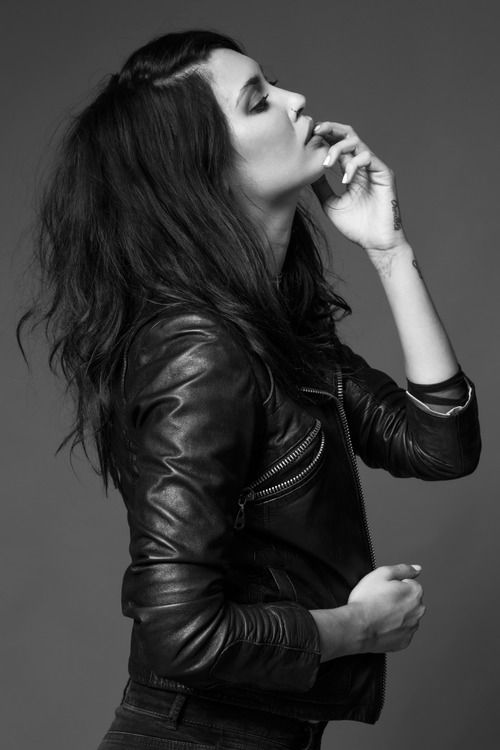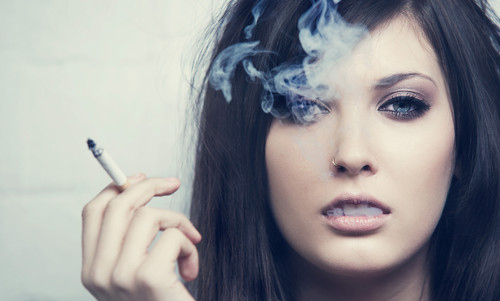 | Likes |
"I like sex, drugs, and guns."
♥ Her gun, a gift from Killian, it has the words, love your Killer engraved on it
♥ Rough, kinky sex
♥ Bad boys
♥ Cocaine
♥ Money
♥ Drugs
♥ Drinking, whiskey especially
♥ Cats
♥ Killian
♥ Breaking the rules
♥ Being reckless
♥ Danger
♥ Pain
♥ Parties
| Dislikes |
"People who ask too many stupid fucking questions."
✗ Waking up early
✗ Hangovers
✗ Being told what to do
✗ Killian, when he's angry
✗ Not getting her way
✗ Being ignored
✗ Nightmares
✗ Cold weather
✗ Her brother sometimes
✗ Being told no
✗ Liars
✗ Being broke
✗ Being looked down on
✗ Not being the center of attention
| Fears |
"Fear is all in your head."
☠ Love➛ There was a time when Keira thought she was in love. Her first few months dating Killian, she'd been madly in love. She couldn't get enough of him. Then he'd hit her for the first time and everything had shattered. She knows she no longer loves him and never will again, but she still dates him because she needs him. Still, after such a horrible experience the first time, she's promised herself that she'll never say the words "I love you" ever again.
☠ Being poor ➛ As horribly vain as it sounds, Keira never in her life wants to be broke again. She has been spoiled rotten since the day she was born, and she intends to keep it that way for the rest of her life. Those horrible months when her mother was running low on money were seriously terrifying.
☠ Looking weak ➛ Weakness is not something Keira likes to show. To anyone. Only Killian has seen her weak and still, those moments are rare. She's strong enough to put up with his shit all the time and keep herself composed, she refuses to let anyone see her broken down and she'll never beg for anything in her life. It's just not how she works. She's always the strong, powerful one and that's how she intends to keep it.
☠ Nightmares ➛ Ever since she was in that awful car accident with Killian, she has pretty vivid nightmares about it and wakes up screaming a lot. These nightmares terrify her to the point where sometimes, she'll purposely go days without sleeping or get super high before going to bed for the sake of trying to get rid of them. She hates them and wishes they would just go away, but nothing seems to work.


| Personality |
"Bitch, whore, call me whatever you want, I really don't give a fuck."
The best way to describe Keira would honestly be to say that she's a bitch. She likes to get what she wants, when she wants it, no questions asked. She pushes people around and plays games with their heads to get her way. There is absolutely nothing soft or sweet about Keira. She's cold and hard and she likes it that way.

Everything about Keira is intimidating. She's a beautiful girl who's used to the world bending to her every whim. She's cold, calculating, and closed off. Never does she let anyone see her emotions unless it's anger. She refuses to let anyone see her cry and has vowed never to tell anyone that she loves them ever again, even her own brother. She'll do whatever it takes to get what she wants, even if others don't think that her methods of getting her way are right.

Keira can be quite cruel. She's got a quick whit and a sarcastic tongue, meaning she can cut you deeper then a knife with just words alone. She's blunt, always saying what's on her mind without a single care about what others think about what she's said. She can always be counted on to speak the truth, that's for sure, but sometimes, the truth just hurts. She doesn't care either way. There's no sugar coating when it comes to Keira. In fact, she has a rather crass way of speaking. She loves swearing and uses every opportunity she can find to cuss, not giving a shit who hears her.

Keria likes attention, which is one of the main reasons she's still with Killian. He gives her his attention. She loves being the girl all the guys want and all the girls want to be. It's just who she is. Most of her life was lived in the limelight, it's where she feels most comfortable.

She's also rather attracted to anything that's dangerous or bad for her. This obsession with recklessness is quite destructive at times, leading her into more trouble then she can handle, but her brother is always there to pull her back when she gets too far in over her head. She can always count on him. And she has to. Because she gets in trouble a lot. Pain, danger, and reckless behavior are like drugs to her. She just can't get enough. It's why she continues to stay with Killian even though he treats her like shit.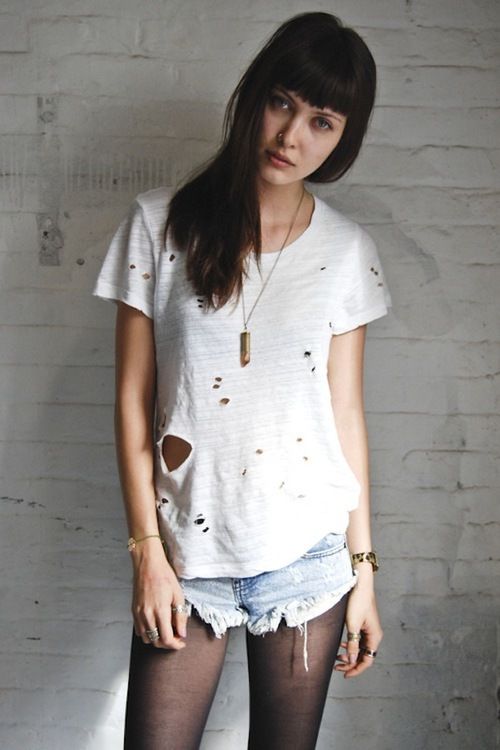 | History |
"Just because I'm rich, doesn't mean I'm happy."
Keira is a spoiled brat, that's pretty safe to say. Her mother is a beautiful women who always gets exactly what she wants, coasting through life, quite literally, on her looks. Her father died before she was born so she never met him. For most of her life, she was an incredibly talented Hollywood star. She was in film after film and received award after award. People everywhere loved her.

As such, Keira's childhood was filled with all the riches anyone could ever want in life. She never wanted for anything. All she had to do was snap her fingers, and whatever she desired was at her fingertips. Expect, of course, her mother. Seeing as her mother was always on location filming this movie or that movie, she was very rarely home. In fact, Keira hardly knows the woman at all and really hates her. She's always wanted her mother's attention, but has never been given it.

Instead, she was raised by a nanny whom Keira had a wonderful relationship with. She was practically her mother. She was with her all the time and this woman was the only person that could reason with Keira and the only person who's good advice she'd actually listen to because Keira, even as a child, was quite the trouble maker. Every time she was hurt or upset, it was Eve, her nanny, who she ran to.

When she was fourteen, her mother did the unthinkable. She was starting to lose her fame slowly, meaning she was getting less and less jobs, so she was home more often, not that it mattered. Even when she was home, she hardly paid any attention to her children. She would swear she wanted a relationship with them, but never actually attempt to have one. Instead, she'd sip martinis and go to parties with strange men. It was infuriating. Keira hated her mother more then ever and her mother could see it.

One day, when she was fourteen, she came home from school extremely and, instead of going to her mother for help, she instantly ran to Eve. Her mother saw this and it hurt her. Out of spite, pain, and jealously, her mother fired Eve on the spot, and from that moment on, Keira hasn't said a word to her mother unless it was out of cruelty.

Her mother liked to gamble a lot, and was losing her fame. Seeing as they lived in Vegas, she was out gambling nearly every night and that caused their family to slip quickly into a hole of financial ruin. They'd gone from having everything they'd ever wanted to her brother having to get a job selling drugs just so they wouldn't lose their house and bring shame to the entire Greyson family. It was awful, not knowing if her brother would come home alive or not.

When she was fifteen, one of her brother's new friends, Killian, started to take an interest in her. She was interested in him as well and the two of them started dating. For the first few months, everything was wonderful and she fell madly in love with him. Sure, he got angry and they fought a lot, but he didn't lay a hand on her. Not until about four months into their relationship did he actually hit her.

After that, her and Killian's relationship became violent and ugly. She no longer loves him, but she stays with him because she's addicted to him. Her mother, meanwhile married the head of the Italian mafia to pull them out of debt and she hates the new family. Her life is a mess to say the least and she's gotten deeper into drugs and drinking then ever before to cope.


Ex's & Oh's
Elle King
Well, I had me a boy, turned him into a man
I showed him all the things that he didn't understand
Whoa, and then I let him go

Now, there's one in California who's been cursing my name
'Cause I found me a better lover in the UK
Hey, hey, until I made my getaway

One, two, three, they gonna run back to me
'Cause I'm the best baby that they never gotta keep
One, two, three, they gonna run back to me
They always wanna come, but they never wanna leave

Ex's and the oh, oh, oh's they haunt me
Like ghosts they want me to make 'em all
They won't let go
Ex's and oh's

I had a summer lover down in New Orleans
Kept him warm in the winter, left him frozen in the spring
My, my, how the seasons go by

I get high, and I love to get low
So the hearts keep breaking, and the heads just roll
You know that's how the story goes

One, two, three, they gonna run back to me
'Cause I'm the best baby that they never gotta keep
One, two, three, they gonna run back to me
They always wanna come, but they never wanna leave

Ex's and the oh, oh, oh's they haunt me
Like ghosts they want me to make 'em all
They won't let go

My ex's and the oh, oh, oh's they haunt me
Like ghosts they want me to make 'em all
They won't let go
Ex's and oh's

One, two, three, they gonna run back to me
Climbing over mountains and a-sailing over seas
One, two, three, they gonna run back to me
They always wanna come, but they never wanna leave

My ex's and the oh, oh, oh's they haunt me
Like ghosts they want me to make 'em all
They won't let go

Ex's and the oh, oh, oh's they haunt me
Like ghosts they want me to make 'em all
They won't let go
Ex's and oh's
_________________________




_________________________
The Only Way That I Know How To Feel
Boys Like Girls
Before you let me fall,
Kill me so I don't feel it at all
And push my body up against the wall
And pick your poison
'Cause everything feels wrong
And I don't know where I belong

Take me for granted
Make me feel used
Leave me in pieces
Misery is company
'Cause I know that it's real
I've learned to love the pain
'Cause that's the only way that I know how to feel

Maybe it's a phase
Maybe I'll break out of it someday
Maybe this is just my twisted fate
I always feel like everything is wrong
And I don't know where I belong

Take me for granted
Make me feel used
Leave me in pieces
Misery is company
'Cause I know that it's real
I've learned to love the pain
'Cause that's the only way that I know how

To feel your arms around my neck
I'm suffocating with regret from all the wasted hours spent
Believing I was never meant
To touch the face of something real
These so-called 'scars' will never heal
And I put down a deal
'Cause that's the only way that I know how to feel

Take me for granted
Make me feel used
Leave me in pieces
Broken and bruised

Take me for granted
Make me a promise that you'll never keep
I'm fallin' to pieces
Misery is company
'Cause I know that it's real
I've learned to love the pain
'Cause that's the only way that I know how to feel

I know how to feel...
You're the only way that I know how to feel
---
---
KEIRA
Code: Select all

[center][img]http://i1180.photobucket.com/albums/x403/desire99600/desire99600020/ezgif.com-gif-maker_zpstduzxvvz.png[/img]
[img]http://i1180.photobucket.com/albums/x403/desire99600/desire99600063/newcreate_zpsg8ifbmnp.png[/img]
[img]http://data3.whicdn.com/images/45767179/large.gif[/img]
[img]http://i1180.photobucket.com/albums/x403/desire99600/desire99600020/ezgif.com-gif-maker_zpsq5hnkts0.png[/img][/center]
[font=times new roman]POST[/font]

ANTHONY
Code: Select all

[center][img]http://i1180.photobucket.com/albums/x403/desire99600/desire99600020/ezgif.com-gif-maker_zpstduzxvvz.png[/img]
[img]http://i1180.photobucket.com/albums/x403/desire99600/desire99600067/newcreate%207_zpsqdqjrsq3.png[/img]
[img]http://25.media.tumblr.com/tumblr_ly494zdqPK1r9gwxjo1_500.gif[/img]
[img]http://i1180.photobucket.com/albums/x403/desire99600/desire99600020/ezgif.com-gif-maker_zpsq5hnkts0.png[/img][/center]
[font=times new roman]POST[/font]
---
---