---
---
Theme Song

Dear students, This is not a test. I repeat, this is not a test. The Principal has been reported missing. Classes will resume normal schedule, but until the Principal has been found there will be no activities and field trips. Guards will now be kept at every exit of the school, to ensure the safety of our students. Please do not inform your parents of the situation, as it will be addressed momentarily. As the vice principle, I will take over the school until this has all been sorted out.
-Vice Principal Morse



---
---
---
The Sherlockian Accademy is the only private school in London (and the world) dedicated to help teens ages 14 to 18 become successful detectives. It's was named after Sherlock Holes himself and run by his grand Nephew Mr. Jonathan Holmes. The Sherlockian Academy has been running for 19 years, and on may 24th 2014 tomorrow, it will have it's 20th Anniversary. But what some students didn't know, was that Mr. Holmes had disappeared into the night without a trace! A whole new case has been thrown out to the students of the Academy, and this time, it's not a test. Official detectives have disappeared from even being near the school. It's up to the teens now to find out what's going on and put a stop to it. It's already been turned into an official competition to find out where he is, why its happened, and who's responsible for the disappearance. But will the students survive long enough to solve the case? Who will turn out as the master detective? Well, There's only one way to find out.

---
---
---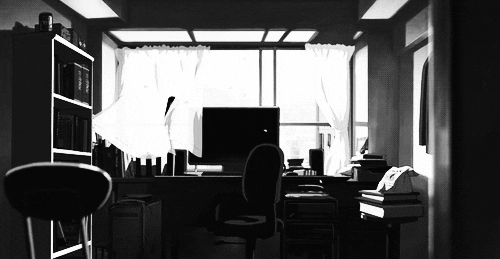 The Principal has gone missing, and students want to have the reward for finding him all to themselves. But the students at the Academy refuse to work with any other partners there, since hardly anyone believes in the same theory. So, the administration set up a little transfer-student system for them. For as long as the case holds, they will have one student for every Sherlockian who has decided to take on the case. Unfortunately, not very many teens from other schools want to be involved with something so dangerous. So, deal with what partners you have, students. And may the best teams survive.
---
Team 1


Detective 1, Nicholas Palmer ‖ Assistant 1, Catrice Edwards


Team 2


Detective 2, Iridian Frost ‖ Aston Brooks


Suspects


Evariste Holmes, Son of the Principal

Cassie's Partner (Open)

Cassie (Open)

(More spots will open if necessary or if requested)

---
---
---

1. - No knowing anything that I haven't verified yet. Your characters can start off with special info, but only if it's verified by me. Otherwise, it's false.

2. - No gmodding, no killing, and very very little cussing. This isn't about a war, it's about a mystery. Keep it civilized, people.

3. - Romance is acceptable, but not the point of the roleplay. If you have to, take it to the Pm.

4. - Anime pictures only. And please, try to use characters that have a lot of pictures and gifs.

5. - We need detail for this RP to work. I don't have to know every little detail of that spoon your character's holding, but I do need to know about what they're thinking about while holding it.

6. - If you're a detective, then be a detective! Ask the NPC's about how many bow's they had in their hair the day of the disappearance, or where they were at a certain time of night. Beat the other detectives to gaining certain clues and find out the crime as fast as you can. And as for assistants, surprise those detectives! Give them detailed reports on every suspect, and find out special information only you can get. You're not here to be bossed around, you're here to take part in an adventure.

7. - If you've read all the rules, then respond to this question in the OOC: When's the best time of day to solve a crime?


---
---
---
Code: Select all

(Coming soon to RP's near you!)
---
---
Taking place in...
11 posts here • Page 1 of 1
11 posts here • Page 1 of 1
Arcs are bundles of posts that you can organize on your own. They're useful for telling a story that might span long periods of time or space.
There are no arcs in this roleplay.
There are no quests in this roleplay.
Here's the current leaderboard.
There are no groups in this roleplay!
Welcome home, Promethean. Here, you can manage your universe.
Arcs are bundles of posts from any location, allowing you to easily capture sub-plots which might be spread out across multiple locations.
You can create Quests with various rewards, encouraging your players to engage with specific plot lines.
Settings are the backdrop for the characters in your universe, giving meaning and context to their existence. By creating a number of well-written locations, you can organize your universe into areas and regions.
Navigation
While not required, locations can be organized onto a map. More information soon!
There are no groups in this roleplay!
By creating Collectibles, you can reward your players with unique items that accentuate their character sheets.
Once an Item has been created, it can be spawned in the IC using /spawn Item Name (case-sensitive, as usual) — this can be followed with /take Item Name to retrieve the item into the current character's inventory.
Give your Universe life by adding a Mob, which are auto-replenishing NPCs your players can interact with. Useful for some quick hack-and-slash fun!
Mobs can be automated spawns, like rats and bats, or full-on NPCs complete with conversation menus. Use them to enhance your player experience!
Current Mobs
No mobs have been created yet.
Locations where Mobs and Items might appear.
You can schedule events for your players to create notifications and schedule times for everyone to plan around.
Add and remove other people from your Universe.
The Forge
Use your INK to craft new artifacts in Keeping Secrets, Love?. Once created, Items cannot be changed, but they can be bought and sold in the marketplace.
Notable Items
No items have been created yet!
The Market
Buy, sell, and even craft your own items in this universe.
Market Data

Market conditions are unknown. Use caution when trading.

Quick Buy (Items Most Recently Listed for Sale)
None
Discussions
Most recent OOC posts in Keeping Secrets, Love?