"They're sending me to work with that delinquent? What a joke."
---
---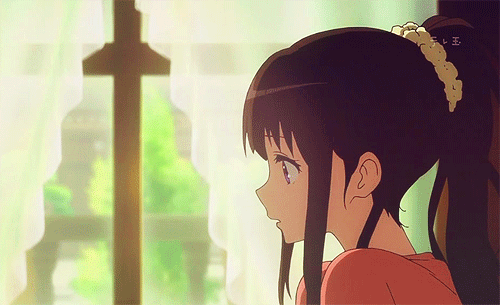 "Somebody's snooping around where they shouldn't be, huh? What does my information have to do with you?"


Name: Catrice Mavis Edwards

Nickname: Cat, Catty, Reese "Please don't call me either of those."

Gender: Female

Age: 16 (April 20th)

Height: 5'5" (Five feet and five inches)

Weight: 126 lbs

Best At: Murders/Suicide cases.

Goals: To open up her very own restaurant.

Likes: ||Books||Cats||Getting Her Way||Vanilla Ice-Cream||Snow-Cones||Tactics||

Dislikes: ||Idiots||People Who Rely On Others Constantly||Disloyalty||

Fears: Being buried alive, fire, and losing.


---
---
Nobody likes someone who bosses others around, right? And normally people get fairly annoyed at hypocrites, yes? Well, consider Catrice as the supreme queen of both of those, because snapping at people to do one thing while running off to do something just the opposite is her specialty.

Normally not a good listener or very charismatic, Catrice likes working on her own and doing things her way and her way only. Teams don't go well with her, as she quickly tries to take them over, but all these actions have one thing in common; winning. If her taking control over everything wins her a trophy, get ready because Catrice will storm in and declare herself first in command.

She's rather ambitious, which doesn't take a genius to figure out, but isn't always an annoying twit one would love to strangle. Good ideas come easily to her, but she's not a natural leader. Thinking for the team isn't like 1+1=2, it takes work for her to remember that people won't always agree with what she has to say and takes even more effort to act based on what is best for everyone else. Catrice isn't an idiot and can tell when it's not her place to play the leading role, her real issues lie with getting herself not to jump in and steal the spotlight.

Taking out the annoying and bad bits, Catrice is a smart young lady who doesn't see a problem with acting against orders if she see's its fit.


---
---
"I have nothing bad to say about my background and family. I, lucky me, had a good childhood."
Catrice grew up with luck on her side. Not to get the impression that she was expected to die or anything, it was just that she was born into a good home with parents that didn't mind caring for her. Her upbringing wasn't sad, or empty, or so horribly heart wrenching that it just can't be true. No, it was flat and simple with no unexpected twists that would damage the wanted outcome.
Catrice's parents raised her to be focused, hardworking, barely ever going off track of things or straying from the plan. They wanted her to be like them; successful. Her older brother was a failure, settling for community college and working as a low pay mechanic and having a waitress girlfriend, he was such a burden to the Edwards family that as soon as he was of legal age, he was kicked out. Catrice was her parents' second chance at passing on the Edwards legacy, she had to be perfect. She had to be better than her disappointing excuse of a brother.
Although she had to follow the strict order of her mother and father, Catrice still had the ability to go out and be a child. She could play outside, visit friends, have sleepovers just like anyone else, so long as she didn't break a rule, she was fine. Good for her, the girl never once stepped out of the lines that were set around her. . . when her parents were around, that is.
It was true in the girl's case that strict parents made for sneaky children, because if anyone was good at avoiding getting caught and dodging trouble, it was Little Miss Catrice Edwards. A few years back, if one wanted help pulling off something that would raise eyebrows and stir questions, Catrice was the girl they would go to. She was devious, a master of getting her way.
Then, as all great things do, her little operation came crumpling down. It wasn't her fault, by far it was the doing of some idiot named Max who had his head stuck in the clouds, but it was Catrice who payed the price.
Since then, the girl has been untrustworthy in the eyes of her parents, which is why she is now so determined to prove that she's
not
a younger, female version of her let-down brother who couldn't meet their expectations. With the sudden disappearance of Mr. Holmes and the competition to find him, Catrice saw the action as an opportunity to bring herself once again back into the spotlight.
---
---

Favorite Quote: "Don't judge someone's choices
without first knowing their reason." ― Robert Tew


Flaws
-Overly Stubborn
-Defensive
-Entitlement Attributes
-Quick Thinker
-Loyal
-Focused

Theme Song:
Muse || Panic Station


---
---