"You think it's easy being this smart?"
---
---
Name: Nicholas Palmer

Nickname: Nicky, Nick

Age: 16 (May 22)

Height: 5'4 ft

Weight: 122 lbs

Best at: Suicide/Missing person cases.


Goals: To become so rich he owns a theme park.

Likes: Juggling, solving, laughing, and getting into fights.

Dislikes: Being proven wrong, being accused of a crime, and dumbness.

Fears: Loosing, bleeding, and heights.

---
---
Nickolas is one of those kids that most people try to keep clear of when it's time to pick a project partner. When he goes into work mode, he become a complete perfectionist and makes sure every little detail is adequate to his taste (even if it wasn't exactly what was requested..) Only he can give the final grade on what he works on( except the teacher, of course) and he gets competitive when someone challenges his work or his intellect. But don't get me wrong, even when he's in a competitive mode, he's not in the slightest in a serious mode.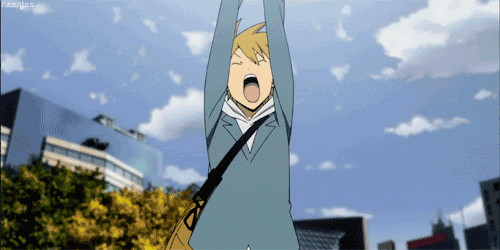 So now, when perfectionism is one thing he's known for, being a King's jester is definitely another. Nickolas just can't help but make a fool of himself. Either you're laughing with him or at him, as long as your laughing. Being in a happy crowed or being around happy people gets Nick in the best mood. But, the same situation can happen vice versa too. Short story short, Sadness leads to certain questions, and certain questions lead to a few suicidal thoughts.

It's not that Nicholas hasn't been put down for depression or anything, he's just an atom bomb with a very short fuse. He gets sensitive when it comes to certain topics like 'mom and dad', or 'when was the last time you had a best friend?' Though, Atom bombs can only be blown by people who know how to blow them. He's still the same guy, just until you press in a certain code key.

---
---

Nicholas's early life may or may not have been his best years so far. He grew up in a rather wealthy sort of household, but with a large amount of children to balance it out(9 boys and 3 girls) . Up until the point of coming to the Sherlockian academy, Nicholas had never known he was adopted. He was 3 when he join the family of children, and not even they knew...Well, perhaps they did. Maybe it was the older kids' secret that they kept teasing him with for so long, or the reason for why the maids acted so strangely around them. But as he was quickly introduced into their customs and homeschooling system, he caught on to the habit of being an eavesdropper as well. And as he began getting curious, he let go of fear to figure out the big family secret.

Nicholas's favorite family members were his two brothers Georgie, and Jack. They were twins, little red-headed bickering creatures. It was natural for them to dislike the new member to the family, as they were supposed to be the newest and cutest addition, and in fact only two years older than himself. But after Nicholas caught on to the little family's tradition of comedy and began to include them into his acts, they welcomed him gladly and became the most hilarious friends a kid could ever know. But what Nicholas wanted was more than friends, he wanted truth.

Alas, a friendship so wonderful could only last for so long. The twins knew a secret and decided that after a few years of his constant pestering, they would tell it. At the age of twelve all the beans spilled had spilled for Nicholas, and he was no longer innocent of his past. He was ashamed of himself for not noticing it sooner. All the whispering, all the hiding... And his first clues were the parents himself. It never occurred to him that they were too old to make children for themselves, not until now anyway. Nicholas didn't feel betrayed or lied to by his family, he felt dumb. Though he never expressed his anger through tears or through punching walls, but he laughed it out as insulting jokes about his family, to his family. So many things he had said in so little time. His 'parents', upset by what he was doing, did not decide to punish him for his acts, but rather take him to a special school. An actual school. The Sherlockian Academy was a school dedicated to creating clever kids, and that was just what Nicholas needed. To feel clever again. He's been away from home for two years now, and doesn't plan to return. Not without his true parents, anyway.
---
---
Gives You Hell by The All American Rejects

Favorite quote: "When the going gets weird, the weird turn professional."
― Hunter S. Thompson

Talents: Nicholas can stalk a regular person around for an entire day. (But even if they notice him doing it, it's still quite hilarious.)

Funfact: Nicholas possesses a large amount of women accessories. Just in case, you know.
---
---