Trust me, I am a lot more then just a pretty face... Though I am sure my mother would disagree.
---
---
---
|| Name ||
Vanessa Mars
"It's like the TV series, except my name is Vanessa rather then Veronica."
|| Nickname ||
Nessie
"It's cute, though only my close friends call me Nessie."
|| Age ||
21
"Legal drinking age!"
|| Nationality ||
Spanish/American
"I'm a latina, what can I say."
|| Job ||
Model
"Surprisingly, I hate the job. I'd much rather be working in the lab."
---
---
---
|| Height + Weight ||
5'8" + 115lbs
"If I don't start eating again soon, I'm going to die!"
|| Hair ||
Thick, Curly brown hair with blonde ombre tips.
"I love my hair, and in my mind, it's my crowning glory."
|| Eyes ||
Chocolate Brown.
"Not very interesting, as far as I'm concerned."
|| Distinct Features ||
Her Lips
"Ya, as far as they are concerned, my lips are my crowning glory."
|| Clothings ||
Vanessa doesn't have much choice over what she get's to wear, between her mother, modeling agent and the company, Vanessa often finds herself stuffed into high end fashion. If she had her way, she could be found in a pear of loose boy jeans, converses and rolling stones tank-top, topped off with her favourite black beanie.
"Whatever they are making me wear that day..."
---
---
---
Playful || Flirtatious || Passive || Insecure || Intelligent
Vanessa is a very playful, flirtatious and intelligent girl who's personality and brains has been swept to the side in favour of her mother and father's good genes. Her appearance has dominated her life, with her mother forcing her to become a model and most people seeing her as simply eye candy who isn't able to hold a conversation.
This has created an insane insecurity about Vanessa, ironically enough, because despite being a model and everyone always commenting on her looks, the only thing she actually likes about her appearance is her hair. However, despite her desperate desire to leave the modelling world, she is a passive individual and worried of standing up to her mother and hurting her.
With Vanessa's intelligence, she has always been top of her class for science, plus that and her burning passion for the intellectual subject, Vanessa's dream is to one day become a researcher into neuroscience, a new, undeveloped scientific field, full of potential new discovers which can change the world.
|| Likes ||


✔ Science
✔ Research
✔ Having Fun
✔ Carnivals
✔ Dancing
✔ Sunshine
✔ Her Hair
|| Dislikes ||


✘ Modelling
✘ Her Lips
✘ The Dark
✘ Being Skinny
✘ Fashion
✘ Celebrities
✘ Being seen as a bimbo
---
---
---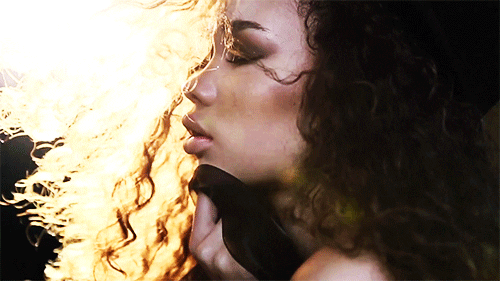 WIP (Needs to be discussed with role 2)
""
|| Family Members ||
Elizabeth Mars
|| Mother || Alive
"My mother is smart, pretty and ambitious. She also used to be a model, so it is not very surprising when she forced me into the career. "
Rollo Mars
|| Father || Deceased
"My father was a good man, and he mom happy with her simple life... After he died, nothing was the same..."
---
---
---