❝Terry Barton❞
---
Saturate your life with laughter. Everything will seem a whole lot brighter that way.
---
---
---
---

| Name | Terrence Alexander Barton

| Nicknames | Terry, Alex

| Gender | Male

| Age | 18

| Role | Kidnapped Boy #1

| Face Claim | Kendall Schmidt

---
❝What do I see in the mirror❞
---
❝Everybody has problems, but we just have to make the best of them and enjoy ourselves!❞
---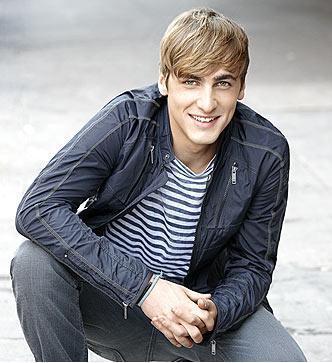 | Eye Colour | Greenish grey

| Hair Colour | Blond-brown

| Height | 5'11"

| Weight | 163 lbs

| Skin Tone | Fair-skinned

| Body Markings | No tattoos, but I do have a large scar on my left shoulder from a boating accident when I was just a kid.

| Grade | Senior in High School

---
---
❝I feel like music is a universal language. Through it I can better understand and relate to others.❞
---

| Habits | I tend to tap my fingers whenever I'm stressed or nervous. Besides that, I often stroke my chin when I'm deep in thought. If I zone out while sitting down, on occasion I end up swaying my head to some inaudible beat. When I'm really irritated, you'll know. My eyebrow twitches a little.

| Likes | Baseball, running, swimming, music, drumming, sunny days, dogs, laughing, parties, attention, simplicity

| Dislikes | Cramped spaces (I have fairly bad claustrophobia), complications, waiting, things being too serious, bossy people, know-it-alls, tests (not that I'm stupid, but I can't handle the pressure involved)




| Personality | For the most part, I'm really a carefree kind of guy. I love to have fun and I can get along with most kinds of people. My life pretty much takes place outdoors; I'm on the baseball team and enjoy the rush of adrenaline I get from running. A lot of folks seem to look up to me, don't ask me why. If they were closer to me they would know that I have a lot of flaws. For one, I'm hopelessly impulsive. If someone manages to make me angry, I tend to act without thinking and usually end up hurting their feelings even though I don't mean to. As a result, my closest friends are generally reserved and calm: they balance me out. Otherwise, I'm a bit uncertain of myself and easily get lonely when no one's around (probably why I surround myself with people). I've been playing the drums most of my life. Music makes up an integral part of my soul and I don't know what I would do without it. A couple of friends and I have been looking to start a band recently, but finding a good bass player is damn near impossible these days.

---
❝The Past and The Present❞
---
❝ Learn from yesterday so you can do a better job today. ❞
---

| Future Plans | If a band doesn't work out, I want to go into online marketing and advertising. I've seen people make a ton of money from that!

| Family | I live with "happily" married parents and a younger sister in middle school who is going through a rebellious phase (partly fed by me, I guess). I also have an aunt nearby, but no other relatives live around the area. I love my whole family, including my father, but I'm really disappointed in him. Sometimes I'll wake up early in the morning and catch him sneaking back into Mom's bedroom after a night out. She pretends she doesn't notice most of the time, but I know it's killing her. We're pretty sure this affair's been going on for about four years now. Maybe more. Maybe Dad has just stopped caring if she finds out, and that's why we know. Because of this, I strive to be loyal to the people I care about and try not to lie to them, at least unless it protects them. I'm not going to let my girl down the way my Dad did for his.