---
---

---
---
"Try not to become a man of success, but rather try to become a man of value."
-Albert Einstein
---
---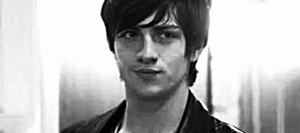 ---
---

---
---
| Full Name |
"Yeah, unfortunately it was my father's name." Dontae Anthony Carmelo

| Nickname |
"Just don't call me Dontae. I'm a lot of things, but I refuse to be my father." Dontae really isn't a huge fan of his name, seeing as it also belonged to his father and there's no one in the world he hates more. Instead of Dontae, he typically prefers to go by Donnie or just Don. Either is fine with him, sometimes he gets D as well, but this is a little less common. Often, his twin, Candie, and his mother will call him Tony, preferring to use his middle name, seeing as Dontae is a name that many of the men in his family possess so calling him by that at family functions had always caused a bit of confusion. In all honesty, anything but Dontae is okay with him.

| Age |
"Yes, I'm the younger twin." Seventeen-years old.

| Gender |
"Ouch babe, use your eyes." Male

| Role |
"I'm just trying to keep my sister out of trouble, but somehow, it always backfires and I get into touble." Boy Two
---
---
---
---
| Likes |
"Drugs, sex, and rock and roll baby."
♥ Drugs
♥ Parties
♥ Girls
♥ Candie
♥ Sex
♥ Old rock music
♥ Reading
♥ Dogs
♥ Smoking/cigarettes
♥ Tansy

| Dislikes |
"Fuck you."
✗ Kaleb
✗ Seeing Candie hurt
✗ Being powerless
✗ Idiots
✗ Know-it-all types
✗ Cats
✗ Crowds
✗ Immature people
✗ Work & school

| Fears |
"When a boy loses his father, it tears him apart. I'm not sure I can bare to lose anyone else. I'll keep this family together if it kills me."
☠ Losing/Failing Candie ➛ Ever since they were children, Donnie has always taken it upon himself to watch over his twin sister. He's her protector and he prides himself on being strong for her when she feels weak. He knows everything there is to know about her when some of her closest friends can't even name her favorite color. He knows when she's hurting and he's always done his best to protect her from pain. He's picked up her shattered pieces and put them back together countless times, and the thought that one of these times, he might not be able to and he'll lose her forever, terrifies him.
☠ Losing himself ➛ Inside, Donnie really is a good guy. He cares about his sister and his friends more than anything in the world and would honestly take a bullet for them if asked, but the past few years for his family have been rough and it's caused him to do and say things that are out of character for him. He's become someone he doesn't recognize and he's afraid it'll eventually cause him to really hurt someone he cares about.
☠ Letting his mother down ➛ While Donnie understands Candie's reasons for hating their mother, he himself doesn't hate her. He can see that she's depressed, so he's become the glue that's kept their family together, taking care of his mother when she can't take care of herself, and trying to keep Candie from spiraling out of control, but he's afraid all his work trying to keep their mother sane won't pay off and, eventually, he'll find she's killed herself because he couldn't save her.
---
---

---
---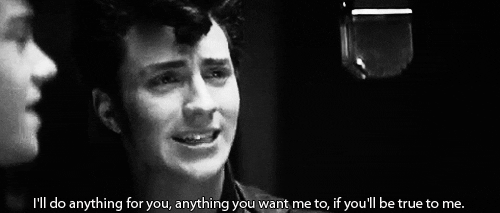 | Personality |
"Before fucking with them, you should know, I'd die for the ones I love." Donnie was never a terribly bad kid. He always made good grades, worked his hardest, took care of his sister, and so on. He did everything he could, hoping to make his father proud. It was obvious to him, that his father was more interested in Candie than in him, and that hurt him as a boy, because he didn't know why she was the favorite when he was so clearly the perfect child.

He was responsible for everyone around him from a young age. It was clear that his sister was a wreck, as was his mother, and his father wasn't around a whole lot, leaving Donnie to make sure his home stayed in order, no one got hurt, and him and his sister listened to the nanny. He learned how to take care of others, Candie especially.

However, when he finally learned the truth of why his father favored Candie so much and he was taken from them, sent to prison, Donnie changed, as did the rest of the family. Candie was even more of a wreck than ever, their mother just fell apart entirely, and Don was left, once again, to hold the fragile situation together. That's never really left him, his ability to take care of other people.

What has changed, is the way he acts. He's no longer a straight A student because, while he's smarter than even some of his teachers, when he's not trying to keep things together at home, he's getting high or drinking.

Donnie never meant to become the rebellious, temperamental, and oftentimes dangerous person he has, it just sort of happened. Following Candie around, trying to keep her out of trouble has taken a toll on him and, more often than not, instead of getting her out of trouble, she'd drag him into trouble, and before long, he was hopelessly addicted.

Now he has a temper he can't control, rarely listens to anyone who tells him what to do, and speaks so sarcastically, he comes off as an arrogant prick. Inside, he's still the same, honest, caring Donnie that would die for his friends, but his tactics of protection have changed. He's no longer trying to protect himself, just others around him, even if sometimes he's a little too rough or a little too mean, everything he does it to try and help. It's second nature to him, trying to help people.

Part of him wishes he could go back to the good, innocent kid he once was, but he knows he can't. As much as he hates to admit it, he loves this new life of drugs and sex way too much to ever go back to the quiet, cautious bookworm he once was.
---
---
---
---
| History |
"I've never really had time to be a kid." Ever since he was young, Donnie has taken care of the people around him, that's just the way his life has been. While wealthy, his mother and father were almost never around, leaving himself and his twin in the supervision of nannies that were either cruel or careless. This mean that Donnie has always been the more responsible one.

While Candie plotted cruel pranks to play on their nannies, Donnie simultaneously did his home work, talked her out of it, and made them diner. He never complained about having to practically raise the two of them though. He did it all to win his father's approval because, when his father was home, unlike their mother, he took his job as a parent seriously, smothering them with love. Candie more than him though, something he didn't come to understand until later.

When he finally did realize why Candie was their father's favorite, it honestly tore him apart. He may not have been perfect, but the man had been his father. He'd looked up to him, and the loss of his father was a devastating blow, but once again, he never complained. Because he knew, whatever he was feeling, because of what they'd found out, Candie had to be feeling ten times over. He had to be there for her to help her overcome what their father did to her.

But not only that, suddenly, he was his mother's caretaker as well. He'd never admired her the way he'd admired his father, because honestly, she was a shitty mother, but she was still his mother nonetheless and he knew how she felt. He thought her blaming Candie for the destruction of their family was wrong, but he understood her shock at what their father had done and her pain at losing him, so he couldn't abandon her the way Candie had.

Ever since their family's crumble, Don has done everything in his power to keep them from getting any worse. He forces his mother to brush her hair on days she wants to die, kicks her useless boyfriends out of the house, comforts his sister when she's in pain, and tries to keep her out of trouble, but it's proven harder than he makes it seem.
---
---

---
---
Animal I Have Become
Three Days Grace
I can't escape this hell
So many times i've tried
But i'm still caged inside
Somebody get me through this nightmare
I can't control myself

So what if you can see the darkest side of me?
No one will ever change this animal I have become
Help me believe it's not the real me
Somebody help me tame this animal
(This animal, this animal)

I can't escape myself
(I can't escape myself)
So many times i've lied
(So many times i've lied)
But there's still rage inside
Somebody get me through this nightmare
I can't control myself

So what if you can see the darkest side of me?
No one will ever change this animal I have become
Help me believe it's not the real me
Somebody help me tame this animal I have become
Help me believe it's not the real me
Somebody help me tame this animal

Somebody help me through this nightmare
I can't control myself
Somebody wake me from this nightmare
I can't escape this hell

(This animal, this animal, this animal, this animal, this animal, this animal, this animal)

So what if you can see the darkest side of me?
No one will ever change this animal I have become
Help me believe it's not the real me
Somebody help me tame this animal I have become
Help me believe it's not the real me
Somebody help me tame this animal
(This animal I have become)
____________________________________________
____________________________________________
Sloppy Seconds
Watsky
Fuck you if you love a car for its paint job
Love you if you love a car for the road trips
Show me the miles and your arms and the pink scar
Where the doctor had to pull out all the bone chips
Cuz you were pressing on the gas just a bit hard
Right in the moment where the road curved a bit sharp
And when you woke up, somebody was unclipping your seat belt
and pulling you from the open window of your flipped car

[Hook:]
Cold pizza
Tie-dye shirts
Broken hearts
Give'm here, give'm here
Hand me downs
Give me give me leftovers
Give me give me sloppy seconds
Give em here, give em here

I don't care where you've been
How many miles, I still love you [x2]

[Verse 2:]
Show me someone who says they got no baggage
I'll show you somebody whose got no story
Nothing gory means no glory, but baby please don't bore me
We won't know until we get there
The who, or the what, or the when where
My favorite sweater was a present that I got a couple presidents ago
And I promised that I would rock it till it's thread bare
Bet on it
Every single person got a couple skeletons
So pretty soon, in this room
It'll just be me and you when we clear out all the elephants
Me and you and the elements

We all have our pitfalls
Beer's flat, the cabs have been called
And everybody and their momma can hear the drama
that's happening behind these thin walls

[Hook:]
Cold pizza
Tie-dye shirts (tie-dye shirts)
Broken hearts
Give'm here, give'm here
Hand me downs (hand me downs)
Leftovers (leftovers)
Sloppy seconds
Give'm here, give'm here

I don't care where you've been
How many miles, I still love you (2x)

I don't care (cold pizza)
Where you've been (tie-dye shirts)
How many (broken hearts) miles, I still love you
I don't care (hand me downs)
Where you've been (left overs)
How many (sloppy seconds) miles, I still love you

[Verse 3:]
My pattern with women isn't a flattering image
But I don't want to run away because I said so
I don't want to be the guy to hide all of my flaws
And I'll be giving you the side of me that I don't let show
Everything in fashion
That has ever happened
Always coming crashing down
Better let go
But in a couple years it will be retro
You rock Marc Ecko
My shirts have the gecko
Cuz in the past man, I was hopeless
But now's when my little cousins look the dopest
(whoop whoop)
Fuck the fashion po-po
Have a stale doughnut, I don't need no tips
Fuck a five second rule
That's a plan I never understood
It's September in my kitchen in a Christmas sweater
Sipping cold coffee on the phone with damaged goods

And there is not a single place that I would rather be
I'm fucked up just like you are, and you're fucked up just like me

[Hook:]
Cold pizza (cold pizza)
Tie-dye shirts (tie-dye shirts)
Broken hearts
Give'm here, Give'm here
Hand me downs (oh hand me downs)
Give me give me leftovers (leftovers)
Give me give me sloppy seconds
Give'm here give'm here

I don't care where you've been
How many miles, I still love you [x2]

I don't care (cold pizza)
Where you've been (tie-dye shirts)
How many (broken hearts) miles, I still love you
I don't care (hand me downs)
Where you've been (left overs)
How many (sloppy seconds) miles, I still love you
---
---