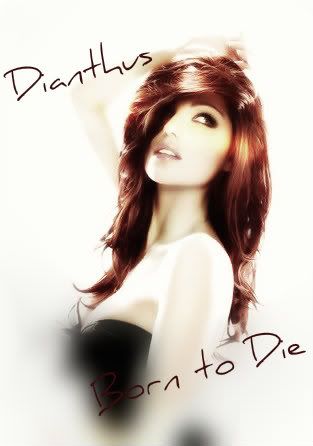 The TV clicks on in your living room, local electronics department store, and work breakrooms. It's usually the pretty blonde or tall dark and handsome male in an anchorman's suit. All they seem to be talking about is the one-woman sensation: Dianthus The images that follow appear on the screen after each few choice words.

"You've seen her face all around the world, from London, to Tokyo, to Australia, even the United States & Canada. This young. attractice woman, Dianthus is on the verge of being wealthy enough to be friends with billionaires Oprah Winfrey and Bill Gates.

With huge success as an actress as a young girl, and a songstress and singer after her parents pulled her out of private school after her freshman year of high school, Dianthus was provided the perfect upbringing for her destined stardom. Tickets are sold out throughout the world, from the moment they hit ticketmaster for this woman who has the voice of soul and passion filled through powerful lyrics melted in to modern day textures and tempos. How does this one woman do it all - despite the amazing childhood? Here's the exclusive! Keep tuned in, folks!

It's hard to fail with parents like Aimee Bell and the recently deceased Jason Bell leading you every step of the way - the very same way they've lead us all with their words and song. Aimee Bell, if you remember, is most famous for her recent work with Lady Gaga, Taylor Swift, and Gwen Stefani as one of their many personal hair stylists, make-up artists, and dresser. It's been said that she's dolled up our little princess since she was born, taking her with her to the red carpet affairs that she and husband Jason were invited to. No doubt, Dianthus's style comes from her mother's side, but what about her father's influence?

Jason Bell, guitar and vocal legend as leader of the band Diagnonense alongside four other members found his fame like every one else - but with drugs and alcohol ON the menu, ladies and gentlemen! But who can blame the man? He must have dealt with stress day in and out with all the publicity he received from not only his band, but for the controversial rumored story still surfing the internet channel of how he stole the hand of (then) Aimee Vikresburg from Multi-millionaire and inventor, Travis Ward. Rumor has it that Ward and Vikresburg were dating for eight years and then engaged before Jason stole the show - but the question is, why did he chose her when he could have had any one else? Well, his answer to us back then was, "Well, why not?"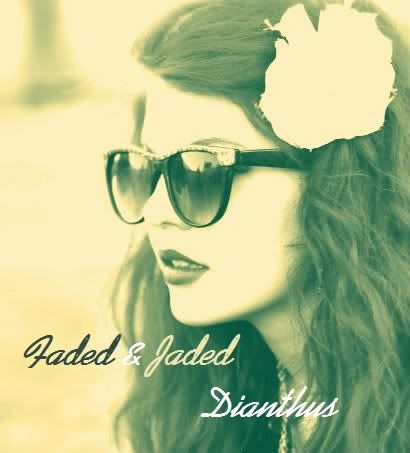 What a great wedding that was, and then along came the star of our exclusive -
Dianthus
. -- It's too bad about her father, though. -- Yeah, what happened there, anyhow? -- Well, the 'diagnonsense' if you'll take my pun was that Jason Bell was found, like so many other greats like Elvis Presley and such, passed out in the bathroom. Drug overdose, no doubt. -- Anything else at the scene? -- Haha, well, that's classified, isn't it? They wouldn't give us that information if we paid them-, well, I suppose they're richer than we could offer anyway! (They laugh)
That's alright, though, Jason Bell, because your daughter has become three times as popular as you are. By the way folks, the latest album: Born to Die, supposedly a tribute to her late father and how she feels about the situation, comes out in just two short weeks to your local music store! But, you can call the number at the bottom of the screen NOW and receive it a week earlier through amazon and itunes. Once again, that number is...."
He flicked off the TV, disgusted with rage and

cold blooded murder

. He tried as much as he could to spit out the bad taste in his mouth...
This roleplay, for all intents and purposes, is strictly between the players Gunneh and Attie. You are more than welcome to read the content, but please understand that you may not join.
This roleplay, for all intents and purposes, is FICTION. The characters and themes included do not directly reflect the player's ideals, morals, etc.
There will be some mild language and suggestions. Innuendos, included, but very fade-to-black. It will also follow the rules provided by Roleplay Gateway.
Taking place in...
The home country. Most of her performances are within this location.
23 posts here • Page 1 of 1
23 posts here • Page 1 of 1
Arcs are bundles of posts that you can organize on your own. They're useful for telling a story that might span long periods of time or space.
There are no arcs in this roleplay.
There are no quests in this roleplay.
Here's the current leaderboard.
There are no groups in this roleplay!
Welcome home, Promethean. Here, you can manage your universe.
Arcs are bundles of posts from any location, allowing you to easily capture sub-plots which might be spread out across multiple locations.
You can create Quests with various rewards, encouraging your players to engage with specific plot lines.
Settings are the backdrop for the characters in your universe, giving meaning and context to their existence. By creating a number of well-written locations, you can organize your universe into areas and regions.
Navigation
While not required, locations can be organized onto a map. More information soon!
There are no groups in this roleplay!
By creating Collectibles, you can reward your players with unique items that accentuate their character sheets.
Once an Item has been created, it can be spawned in the IC using /spawn Item Name (case-sensitive, as usual) — this can be followed with /take Item Name to retrieve the item into the current character's inventory.
Give your Universe life by adding a Mob, which are auto-replenishing NPCs your players can interact with. Useful for some quick hack-and-slash fun!
Mobs can be automated spawns, like rats and bats, or full-on NPCs complete with conversation menus. Use them to enhance your player experience!
Current Mobs
No mobs have been created yet.
Locations where Mobs and Items might appear.
You can schedule events for your players to create notifications and schedule times for everyone to plan around.
Add and remove other people from your Universe.
The Forge
Use your INK to craft new artifacts in Kill Her If You Can. Once created, Items cannot be changed, but they can be bought and sold in the marketplace.
Notable Items
No items have been created yet!
The Market
Buy, sell, and even craft your own items in this universe.
Market Data

Market conditions are unknown. Use caution when trading.

Quick Buy (Items Most Recently Listed for Sale)
The home country. Most of her performances are within this location.
Discussions
Topics

Replies
Views

Last post
Most recent OOC posts in Kill Her If You Can
Gunneh, here's the character skeleton code. Bolded for you because I'm OCD like that. (:
Code: Select all


[b]Name:[/b]

[b]Nickname:[/b]

[b]Age:[/b]

[b]Gender:[/b]

[b]Physical Description:[/b]

[b]Personality:[/b]

[b]Likes:[/b]
-
-
-

[b]Dislikes:[/b]
-
-
-