---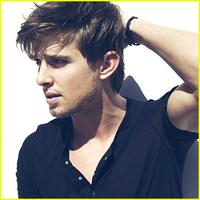 ◤
◥
«
"Parties, football, and sex. That's my life."
»
⌠
S.E.X. | Nickelback
⌡
Fᴀᴄᴇ Cʟᴀɪᴍ ◆ Drew Van Acker ❘ Pᴏʀᴛʀᴀʏᴇᴅ Bʏ ◇ Aquamarine
Dɪᴀʟᴏɢᴜᴇ Cᴏʟᴏʀ ◆
Purple
❘ Tʜᴏᴜɢʜᴛ Cᴏʟᴏʀ ◇
Blue
◣
◢
|Full Name|


⌊Lucius Nathaniel Blake⌉



|Alias(s)|


⌊Luce || Commonly Used
Blake || Commonly Used
Nate || Often Used⌉



|Gender|


⌊Male⌉



|Age|


⌊24⌉



|Year|


⌊Senior⌉



|Sexuality|


⌊Heterosexual⌉



|Nationality|


⌊British⌉







|Secrets|


1. Took steroids to get on the football team.
2. Raped Candie.
3. Was adopted.
4. Pays the nerds to do his homework for him.



|Personality|


Lucius is the normal stereotypical football player. He flirts with girls, sleeps with them, never seems able to hold a steady relationship for long and does everything with his jock buddies. But on top of all this, he is also the stereotypical frat boy. When he isn't with his team, he's with his frat brothers partying. He doesn't care how he sounds when he says things and honestly doesn't care how the other feels about them. When he wants something, he gets it, no matter what the cost. Which is how he ended up raping Candie.

All he cares about is sex and football, anything else just seems to fly out the window.




|History|


Lucius grew up in a very strict household, though that didn't make him change who he became. Whenever he was told to stay in, he would sneak out, when told not to do something, he still did it. All his life he was one of the rebellious kids, but that didn't stop him from receiving a scholarship to Cathedral University. He played football all his life and still does to this day. Football is his true love. If he could, he would marry the sport, among other things.

Though Candie isn't the only girl he raped. In high school he raped four others, none of them were brave enough to come out and say things about it so he got away. But what he doesn't know is that his freedom is hanging on the line because of Candie. She is half tempted to turn the male in, whether she wins the case or not. As far as Lucius knows, she's keeping it quiet as well.

Lucius doesn't communicate with his parents anymore. All he wanted was to get away from them and that is exactly what he did. He doesn't plan on bringing them back into his life any time soon.

---



|Other|


Fraternity with FC: Chord Overstreet

Football Player - Quarterback

---