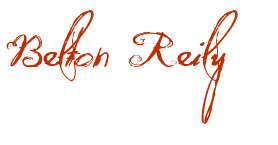 "With all due respect, your majesty, you are a brat"
---
---
---
---
Name:
Belton Reily
Nickname:
Bell (though if anyone outside his circle of friends and his king tries to call him that, they might lose an arm or a leg)
Age:
25
Gender:
Male
Sexual orientations:
Bisexual
Crush:
Adrian Alistair (He has had an enormous crush on his king since he was young and alive)
Boyfriend/Girlfriend:
N/A
Role:
Knight 1
---
---
---
---
Appearance:
Belton's body was one of the newest experiment on the market - the tall, dark, silent and mysterious Doll. As such, he was created with the full attention of someone who was serious. Belton's skin was healthily tanned, as opposed to his King's pale one. He has short, silky black hair and a pair of wild, yellow, cat-like eyes. He stands towering most people and he isn't afraid to use it to his advance. Belton's movements are fast and precise, never hesitant. He is muscular but not overly so. On his entire body, there is not a single scar, something that annoys Belton to no end. He is quite proud of the scars collection that he had over the years, thank you very much. Belton's voice was rough and low but carries a seductive tone in it. He never smiles but when he does, it comes out really wild and evil. He doesn't mean it that way, it's just the way he's created.
Belton dresses a little old fashion. With a long coat that reaches his knees, Belton always wears armor underneath it. Carries with himself a katana for self-defense, the knight rarely lets anyone touch his
'precious'
. When he isn't wearing armors. Belton likes to wear a dark color yukata - a Japanese traditional shirt that is quite similar to what he used to wear.
Height:
6 feet
Distinguishing Features:
While he can see with both his eyes, Belton uses an eyepatch to cover his right eyes. The reason he has to do so is because he is used to it. He has lost one of his eyes when he went into battles for his King one day and he has soon learnt how to function with only one eye. Now, with both eyes still usable, Belton feels uncomfortable and therefore, with much debates and threats, he has won himself a nice eyepatch to cover his right eye.
---
---
---
---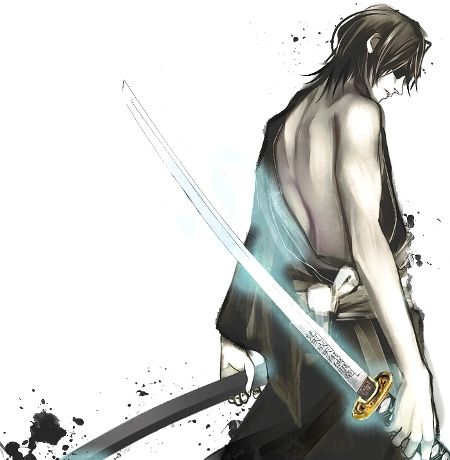 Personality:
The first thing people notice about Belton is his no nonsense attitude. He is practical, serious and doesn't tolerate people joking around without doing their jobs. Belton is stern and straight-forward. He never slacks of when he is doing his jobs and he takes everything people speak quite seriously. Belton is a quiet person, rarely relaxes or speaks in the presence of others besides his friends and trusted persons.
Belton is very loyal to his King - Adrian Alistair. There is no amount of blackmailing, bribery, beating or threats that can stop the man from being loyal. He does what the king orders without questioning. Therefore, more often than not, Belton finds himself doing
'undercover missions'
for his King. As such, he isn't squeamish from killing and manipulating other people to his heart's content. However, to Belton's ultimate dismay, he is forced to become his King's babysitter, stopping the man from blowing up and hurting the others unnecessary in the process.
With that being said, Belton isn't without his dignity. Due to his upbringing, he is a little pompous. He doesn't like it when his King blows up and throws the tantrum on him but he endures it anyway. When he knows his king is in need of a lecture, Belton will not be afraid to beat some senses into him, sometimes even literally. Of course, he knows when to stop and when to allow his King to blow up. From the bottom of his heart, Belton loves Adrian and his enormous crush on the other man still remained until the day he died...and resurrected.
Likes:
His King
Practicing with his swords
Drinking sake
Windy Weather
Snakes
Dislikes:
Cold weather
Sweet food
Weaklings
Losing
Being caged
Secrets:
He may have something to do with the virus that killed the king's brothers
He used to be Adrian's number one fanboy. Of course, he never outwardly showed it but well, he still is anyway.
Fears:
Being useless to his King
Being helpless
Cats
---
---
BIOGRAPHY
---
---
History:
Ever since Belton could remember, he had always
stalked
watched out for his King. Belton's earliest memory was when he was eight, he caught sight of a younger Adrian sitting alone in the garden, muttering about killing his brothers. He looked so alone at that moment that Belton's heart went out for him and he swore until the day he died and even after that, he would protect this prince so that he would never have to see that lonely look in his eyes again. Belton was the first born son of a Noble family and as such, he was destinied to inherit his father's place. However, that wasn't what Belton wanted. He wanted to become a knight to protect the young prince. Therefore, instead of training in the art of being a Noble, Belton trained himself to be a warrior. When he wasn't training, he would
stalk
check on his prince to see if the other one was alright.
Slowly, over the years, Belton didn't know when it started but he only realized the moment his heart nearly stopped beating when Adrian played and fell that he was falling for the other boy...hard. Instead of stopping his feelings, Belton used it to motivate himself and when he was 15, he received a good news. He was chosen to be the young prince's knight. Only when he was chosen that Belton understood what he had gotten into but by that time, his feelings for the other male were strong enough that he ignored all Adrian's wrong and evil deeds, continued to serve him faithfully. To serve his young prince more effectively, Belton even threw away his own morals and did whatever his prince ordered until one day, his brothers'
unfortunate
passing that left Adrian the throne and from a prince, Adrian quickly became a king.
The day Adrian married, Belton's heart broke but he endured it anyway.
'For the sake of my King'
He reasoned himself. When the King's first born son died because of
'that'
virus, Belton was secretly pleased. He followed his King to the grave with a wish
'If there were an afterlife, may I be with my King'
. When he opened his eyes again, well, this afterlife wasn't quite what he had in mind.
Other: