Name: AnicetusRace: Demon Lord
Gender: Male
Age: Appears to be 30Appearance: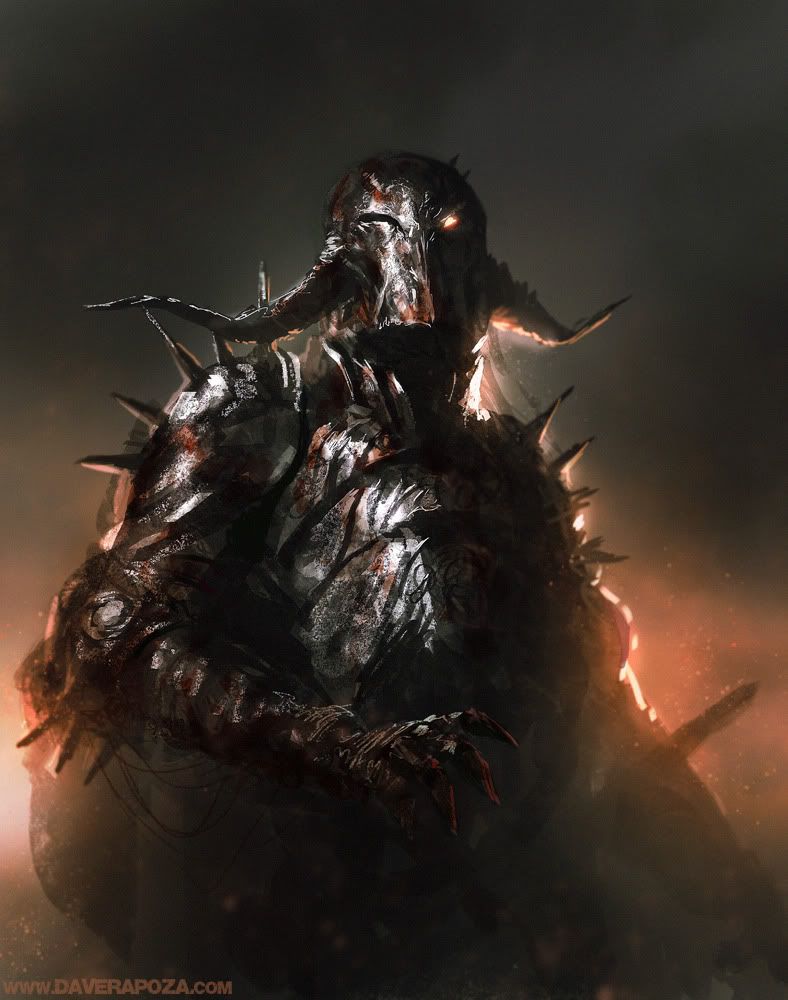 Description: Anicetus stands at about 6 feet and is of a muscular build. His eyes are red and glow from underneath his helmet.
Equipment: Anicetus can summons different weapons from Hell itself. He also has power over ancient dark magic, not to mention an army of Demons at his disposal.
Personality: Power Hungry and controlling, Anicetus wants to become ruler of hell and the human world. He is cunning and manipulative enough to seize power in hell.
History: Born from the fires of Hell eons ago, he became powerful from killing Humans and Demons alike. Having once Fought Masenai long ago when he was weaker he was nearly beaten, Anicetus last attack enhanced with the fires of Hell struck Masenai on the shoulder near the neck. After that Anicetus retreated to Hell to heal and began his conquest soon after. During his conquest of hell he absorbed many souls of other Demon generals and damned human souls. He gained fear and respect from lesser demons and soon factions of demons came to his side and with them he soon took the thrown in the realm of the dead and now seeks to rule the world of the living. After years reflecting on his battle and how he will become powerful enough to take over, he came to realize that if he had Masenai's power he will be unstoppable. He will try to get him on his side or kill and absorb his powers.
Other:
Theme:
Character theme:
http://www.youtube.com/watch?v=TC9POpjnB9g
Battle theme: Coming soon.