---
---
---
---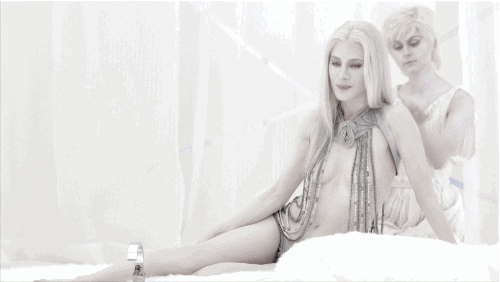 |

K

aremia

A

ussette

|




|

A

ussette

|




|

A

ussie

|




|

F

emale

|




|

P

ansexual

|




|

D

racoi

|




|

1

75

|




|

6

'2 (188 cm)

|




|

1

40 pounds (64 kg)

|




|

H

igh Court Advisor

|




|

A

shnaes Empira

|




|

C

an Read & Write

|
---
---


Appearance & Personality |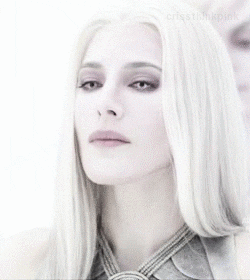 K

aremia Aussette has a strange kind of beautiful cruelty in her heart. Her words are soft and sound delicate as rose petals but they bite into skin like the prick of a thorn. She rarely frowns, her rose lips always tilted into a biter sweet smile, her eyes always gazing straight into souls. Her unique ability to rile up the other diplomats makes nobles shiver at the mention of her name and her connections deep through the countries give her a way to know things she certainly never should. Her skin and hair are snow pale and pure, nothing like what lies beneath. The woman is harsh and quietly villainous, hiding behind her beauty and power.

Combat Experience |

T

he Council Advisor is not a woman of strength. Her form is exceedingly long, but not strong or powerfully muscled. She is not talented in the art of swords, would have trouble pulling back the string of a bow, and could easily be defeated in hand to hand combat. Even with all this said, she is still powerful. In her long life she has learned much of magic and charm and could easily dispatch most opponents.

Beliefs |

K

yri-nhal embodies everything Aussette believes in. Power, cruelty, war; Kyri-nahl is, in most renditions, a villein and so to is Aussette.

Aspirations |

H

er only aspiration is power. Power over herself, power over others, power over her pets and over En Lome. Every move she makes, every action, every word is to put her a step closer to what she craves.

Possessions |

A

ussette rarely leaves her estate; she finds delight in making other people come to her. When she does leave, she makes a show of it; great carriages, filled with treasures and necessities, and tens, sometimes hundreds, of guards and servants at her flank. Slaves are outlawed in En Lome, yet she brings them around freely by agreement between the Empire and En Lome. She so loves to show off her collection. At her home just outside Lyvelune she keeps very little on her person; some clothes, usually, and an incredibly valuable necklace given to her by the Empress.


History |

T

he advisor was born into a family she considered weak; they were loving and dear to her, did everything to make her happy, gently encouraged her in everything she did. She hated them. They had no title, no money, no true value in her eyes. When she was twenty three she seized everything they had and threw them out onto the street. She sold their possessions for a fare to the capital city, where she seduced and married a Dracoi noble. He later turned up dead after a hunting trip, an arrow through his heart, leaving Aussette his title and all of his possessions. Soon she was headed up the ladder of nobility, higher and higher.



A

short affair with the Empress later, Aussette has one of the most coveted positions in the Empire. But it's not enough. It will never be enough.