Nakahara, Yumiko is a quiet and gentle country girl who's life becomes far more complicated than any high school girl should ever have to endure! She is seventeen years old and decided to make an abrupt move to Tokyo, Japan, by herself. She is from a small rural town, that even Google Map doesn't recognize. Yumiko, is a timid and usually soft spoken girl, but she does have a certain temper about her when her morals have been disrespected.
Truthfully, Yumiko had no real interest in moving to such a bold and risqué environment, that is until her childhood friend left for college. She had to wait a year, but a few months before her eighteenth birthday her parents agreed to allow her to follow her friend, Watari, Touya to the big city.
Excited and desperate to make the move before her father changed his mind, Yumiko did some speedy research and found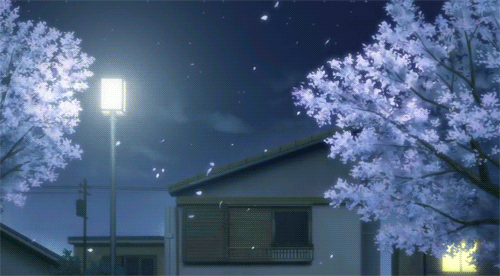 the perfect apartment, perhaps a bit too perfect, but she ignored her gut and applied for a part time job and enrolled in a high school close to her childhood friend's university.
Touya is oblivious to Yumiko's feelings and believes she has joined him in Tokyo with intent to receive top notch Art tutelage, but Yumiko's primary reason for moving was to follow him. She never managed to work up the courage and confess her feelings, so she is unable to let him leave her behind without properly making her feelings known to Touya at least once.
On a less stalkerish note, Yumiko's new high school is the most prestigious art academy for young artists. She strives to become a manga artist, and draws her daily life instead of writing in a diary. She of course changes the names, but all of the events are relatively the same,
her thoughts included. She hopes to one day publish it, with a deluded belief that her and her childhood friend may one day fall in love...
However, there is one hitch in this picture perfect love story. Yumiko did not take the conditions of her two year lease contract very seriously, deluded by her love for Touya. The rent rate was alarmingly low, the view from her bedroom was absolutely gorgeous, and the bedroom was huge! It was perfect right? Wrong! There was one detail in the contract that she had neglected to give proper consideration. In the fine print, it specifically stated; "Boyfriend included".
Being the sheltered girl that she was, Yumiko of course had no idea what that meant, assuming it was some kind of inside joke. It had to be. After all, something like that made no sense! Besides, nothing would stop her from reuniting with her childhood friend and life long crush. Touya and Yumiko both grew up together and were thick as thieves, even though he happens to be five years older than her.
Yumiko will find out that Boyfriend included was definitely not a joke, much sooner than she realizes. In fact, she unwittingly agreed to live with the local college's smoking hot twenty-one year old bad boy runaway. The boy is quite rich, even when just living off of his trust fund, seeing as he is the only son of Yu-Mei Group, a company renowned for its wealth and expansion into several different industries. Their logo is everywhere. Though he has went into hiding, avoiding his parents to go to college and have
a little 'fun' while he is young.
The young heir agreed to help the landlord attract a tenant by playing the role of 'boyfriend' to any young girl that decides to move in. The flirty bad boy goes to the same college as her childhood friend and has no sense of 'personal space', but why should he? He's always been given exactly what he wanted at home and Yumiko is technically his 'girlfriend' now, seeing as she willingly signed the lease.
Regardless of how she feels about her scandalous situation, Yumiko must live with the possessive rich boy for two years or fork up two years worth of rent. What will poor and innocent Yumiko do? How can she live with a wild and shameless guy who doesn't understand that this situation is NOT normal or even remotely okay?! Besides, she can not have a boyfriend! She has feelings for Touya!
If that's not enough, Touya has a secret of his own. He has a crush on a girl at his college. Touya has fallen in love with his dorm mate, who is the only child and heiress to a multi-million dollar international company. The hyperactive and friendly heiress is forms a crush on Yumiko's so-called 'Boyfriend' when Touya brought her to Yumiko's apartment. How could this situation get any worse!?
Jealousy, secret romances, perhaps even cheating?! What will these young boys and our little Yumiko do? They must battle to live normally, but what if they can't get the one they love off of their mind? What if all they can think of is selfishly kissing their crush? Who has the most self control? Yumiko and company are in for a great deal of heartbreak and must struggle to break the barriers between the wealthy and lower classes.
Someone's mother finds out about two of our poor souls and forbids them from ever being together. She intends to do everything in her sadistic power to tear them apart, no matter what. Another, due to a tragic accident must take over their father's company, spreading their time management very thin. I never said these relationships would be easy, but when has a love story ever been anything besides an uphill battle!? To think, all Yumiko ever wanted was a quiet life in the country creating manga with Touya by her side... but where's the fun in that!?
Role: 'Boyfriend included' // FC: Tsubaki Asahina // Reserved (1)
Role: Touya Watari // FC: Kou Mabuchi // Reserved (1)
Role: Touya's Roommate // FC: Mei Tachibana// Reserved (2)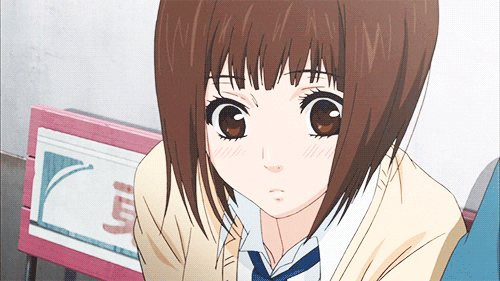 Role: Yumiko Nakahara // FC: Kumiko Oumae // TAKEN BY ME
1) Activity - I expect you to not give up on me halfway through the Roleplay. If you do, I will be very angry and never Roleplay with you again. The worst people are those who abandon others. Show a little responsibility. I don't want my Stats on this site to go down just because of someone else. It's not fair if I put MY roleplay's success in your hands and you dessert me that it makes me look bad. If you cause my Roleplay to fall into 'inactive' or to fail, I will never forgive you.
2) Maturity - This is going to be an ADULT ROLEPLAY. Be prepared for romance,
sex
, cursing, and alcohol. There will probably be sex in this roleplay once or twice before it's over, so make sure you are prepared for an ADULT RP. If you have read this, please post the name of your favorite Anime in the smallest letters possible in your OOC reserve.
3) Creativity - Give input. Do not try to unravel my idea, because we are sticking to what I've wrote here, but I do expect you to come up with ideas, events, and romantic scenes as well! I can't do all of the work.
4) Respect - I will respect you if you respect me, it's that simple.
5) Post Length - 700 words minimum. I will rage if you respond with anything less, because I will be writing between 700 and 2,000 words. I do not want skimpy responses to the hard work the others put in to this.
Taking place in...
20 posts here • Page 1 of 1
20 posts here • Page 1 of 1
Arcs are bundles of posts that you can organize on your own. They're useful for telling a story that might span long periods of time or space.
There are no arcs in this roleplay.
There are no quests in this roleplay.
Here's the current leaderboard.
There are no groups in this roleplay!
Welcome home, Promethean. Here, you can manage your universe.
Arcs are bundles of posts from any location, allowing you to easily capture sub-plots which might be spread out across multiple locations.
You can create Quests with various rewards, encouraging your players to engage with specific plot lines.
Settings are the backdrop for the characters in your universe, giving meaning and context to their existence. By creating a number of well-written locations, you can organize your universe into areas and regions.
Navigation
While not required, locations can be organized onto a map. More information soon!
There are no groups in this roleplay!
By creating Collectibles, you can reward your players with unique items that accentuate their character sheets.
Once an Item has been created, it can be spawned in the IC using /spawn Item Name (case-sensitive, as usual) — this can be followed with /take Item Name to retrieve the item into the current character's inventory.
Give your Universe life by adding a Mob, which are auto-replenishing NPCs your players can interact with. Useful for some quick hack-and-slash fun!
Mobs can be automated spawns, like rats and bats, or full-on NPCs complete with conversation menus. Use them to enhance your player experience!
Current Mobs
No mobs have been created yet.
Locations where Mobs and Items might appear.
You can schedule events for your players to create notifications and schedule times for everyone to plan around.
Add and remove other people from your Universe.
The Forge
Use your INK to craft new artifacts in Kiss Cry Love. Once created, Items cannot be changed, but they can be bought and sold in the marketplace.
Notable Items
No items have been created yet!
The Market
Buy, sell, and even craft your own items in this universe.
Market Data

Market conditions are unknown. Use caution when trading.

Quick Buy (Items Most Recently Listed for Sale)
None
Discussions
Topics

Replies
Views

Last post
Most recent OOC posts in Kiss Cry Love
There have been no posts in the OOC topic for this roleplay!