"Courage is being scared to death, but letting him saddle up anyways.
Faith is watching from the side lines and not being able to do a damn thing, but watch the bull buck."
Jewel||Foolish Games
Well, excuse me, guess I've
Mistaken you for somebody else,
Somebody who gave a damn,
Somebody more like myself.
These foolish games are tearing me apart,
And your thoughtless words are breaking my heart.
Katy Perry||Unconditionally
Come just as you are to me
Don't need apologies
Know that you are worthy
I'll take your bad days with your good
Walk through the storm I would
I do it all because I love you, I love yo

The Basics
"I don't have a life, I take care of my brother and my dad.
I keep them both from killing themselves."
||Full Name||
Dakota Blue Avery
||Nicknames||
She goes mostly by Kody, everyone including her dad calls her Kody and she rarely goes by Dakota. However her and her older brother are very close and he's called her Kota since they were kids and he's the only one she allows to call her that.
||Age||
Nineteen
||Gender||
Female
||Hometown||
Cherry Grove, Montana
||Occupation||
Work on her family's Ranch/Teaches barrel racing and western pleasure.
||Sexuality||
Heterosexual
||Relationship Status||
Kind of Taken...It's Complicated
In The Mirror
"All I see is my mother when I look in the mirror and I hate it."
||Face Claim||
Hayden Panettiere
||Eye Color||
Kody's eyes are an ice blue and they are quite beautiful, when you really look though towards the outside she has a light emerald green that rims the blue in her eyes, that matches her brother's green eyes.
||Hair Color||
Her natural hair color is a soft, light brown. However she hates darker hair on her and when she has her brown hair it reminds everyone too much of her mom and so she keeps it lighter, sometimes its a golden blonde other times it's platinum, depending on the season.
||Body Type||
Dakota has always been naturally fit and because of her constant working with horses and dragging her drunk brother and father to their beds after a late night, she has built up muscle and tone in her body.
||Skin Tone||
Very light Ivory.
||Tattoos Or Piercing||
She has the words Cowgirl Up under her left breast.
She has the words Just Ride on the inside of her right arm.
She has the very first horse she ever had, her name: Dreamer tattooed behind her right ear.
Lastly one her left shoulder, she has a bull and a rider in honor of her brother and father to show her support.
She has her ears pierced as well as her belly button.
||Scars||
She's been around horses and bulls her entire life. She has way to many to count.
A Day In My Life
"You try being the daughter of a washed up famous, drunken asshole.
You'd be pretty fucked up to, wouldn't you?"
||Likes||
♦Drinking|♦Tattoos|♦Smoking|♦Bull Riders|♦Rodeos|♦Riding Horses|♦Summer Nights|♦Her Truck|♦Her Dog, Copper|♦Her Horse, Ziggy Zero|♦Her Brother|♦Sex
||Dislikes||
▼People Talking shit about her family|▼Judgmental People|▼Buckle Bunnies|▼Seeing her brother get hurt|▼Complaining|▼Being Alone|▼Liars|▼Reporters|▼Rumors|▼Soda
||Quirks||
*Twirling hair.
*Singing in the shower (She has a beautiful voice.)
*Smoking when she's frustrated.
||Dreams||
⚜ Marry a Bull Rider
⚜Have a family.
||Fears||
⚔ Her brother dying.
⚔ Finding her father dead.
⚔Never falling in love.
||Secrets||
⚓ She's been hooking up with Tripp, the ranch hand for over a year now without her father or brother knowing. Her father wouldn't mind he'd love it she got married off already. Dustin her brother is a different story, there is a reason Kody doesn't have a boyfriend and her relationship with Tripp is a secret.
⚓ Dakota is heavily addicted to sleeping pills and pain killers, mix that with her own growing drinking habit and it could be very deadly.
Who I Am
"Momma tried to raise a lady, but daddy won and raised a hellion in heels."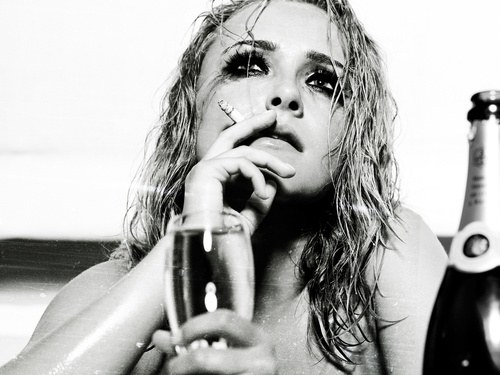 ||Religious Background||
Christian, like everyone else in her town. However, she's not super religious.
||Personality||
Dakota is the most mature nineteen year ode you'll ever meet. She's had to deal with extremely adult situations her entire life. If you ask her though, she wouldn't change a single thing. She's about as tough as it gets, she can drink as much as any guy and maybe even more. She'll never show emotion in front of anyone, if she's hurt she keeps it to herself, she honestly can't remember the last time she cried. She's been bucked off horses countless times and been hit around by ex-boyfriends. She's almost died a total of three times, yet she's still standing. She's got quite the temper like her older brother.

She's a hard ass, she's hard to get along with and stubborn as hell. She gets that from her father. If you tell her she can't do something she'll prove you wrong. She loves a good party and when the rodeo comes to town you can bet she'll be there all day beer in her hand watching her brother ride. There is not a lot that she's scared of aside from loosing her brother or her dad. She's rough around the edges, really rough but she's the farthest from a bad person.

Dakota has a huge heart and she's extremely loyal. She has never once wished for a different life, she loves her brother and her father for every single one of their flaws. She has a very different view on life and she doesn't take things for granted. She's not scared to love and get her heart broken. She fights for what she believes in and she's bold when it comes to her opinion. She tends to speak before she thinks which gets her in trouble sometimes. She won't back down from a fight and most people make the mistake of thinking just because she's pretty she's not a hard worker, but that couldn't be farther from the truth.

Every since she was a little girls she's been infatuated with bull riders. She used to tell her mom as a little girl she wanted to marry a Rodeo Cowboy just like her daddy and that hasn't changed at all. However, she has a hard time keeping guys, because either guys are intimidated by her strong personality or they aren't man enough for her and she will very clearly wear the pants in the relationship. Which is exactly why she needs someone who's used to handling a girl like her. Most people in the Rodeo Circuit know her and her brother because of their last name alone. She is one of the few girls who is actually there to watch and not to pick up on the guys like all of the fan girls (Buckle Bunnies).

Lastly, despite how dangerous the sport is she supports her brother. She feels the same adrenaline rush he does just by watching. She cringes every time he gets thrown off and her heart races until he climbs out of the arena. She knows it's what he loves to do and she has never tired to stop him. Bull Riding is in the Avery siblings blood. They've ate it, breathed it, slept it since they were born.
What I've Been Through
"My family is far from perfect but they are all I have.
You can bet I'll defend them and protect them until the end."
Then
Now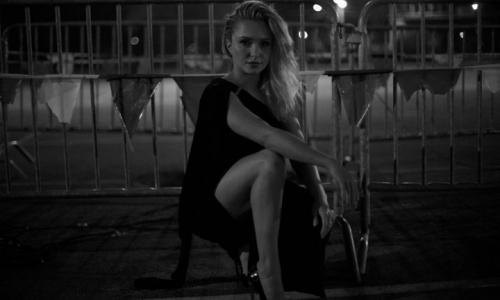 ||Family Tree||
Angus Avery||Father||Age: 47||Alive
Tessa Avery||Mother||Age: 44||Descesed
Dustin Angus Avery ||Older Brother||Age: 23||Alive
||History||
It's no secret that Dakota Avery was born to be one of the strongest women you will ever meet. She's not just a survivor, but she's a fighter. She was the second born to American's Rodeo King, Angus Avery and his wife Tessa Avery. From the start Dakota had to fight for her life. She was born two months too early and the gave her four days to live. Four days turned to a week, a week turned to a month and before her parents knew it she was being released to go home. Growing up with a famous father was difficult, they traveled during the summer and during the school year, there mother raised them and they didn't see their father much.

Not that Kota remembers much before her fathers injury. When she was two and a half, her father was thrown from one of the bulls and nearly trampled to death that was the end of his career. To Dakota her father has always been an alcoholic, but he was still a good dad. He bought Kota her first horse, Dreamer when she was seven. That was the first time Dakota fell in love.

Despite the four year age gap, Dustin was Dakota's best friend. The siblings grew up insanely close. When Kody was twelve she was diagnosed with cancer. She lost all of her hair and stayed in the hospital for an entire year. The doctors were sure she wouldn't make it, but eventually they managed to clear all the cancer, they made sure to let her know the cancer could come back at anytime. Her illness had taken a huge toll on the family. Her father had started to drink more and her parents were constantly fighting. On top of it all Dustin had taken up bull riding himself against their mothers word. He was also getting involved with the wrongs kids.

Kody felt like it was her fault and so she tended to keep to herself. Spending time in the barn with the horses or locking herself in her room with the music on full blast. One night however, her parents had gotten in a terrible fight. Her father was raging drunk, Tessa had enough. Dustin was nowhere to be found. Tessa took a fourteen year old Dakota and left. The rain was so bad that night it was coming down in sheets and her mom lost control and flipped to car off of a small ravine. Kody was in critical condition for weeks after, her mother however hadn't made it.

That first year without her mom was hell, but Kody learned really quick that crying about the life she was given would get her nowhere. She wasn't going to let life fuck her over anymore. Her and her brother turned the Avery ranch into a summer camp for teens. Dustin taught Bull Riding while she taught barrel racing and western pleasure. She graduated high school with straight A's despite the seven times she was suspended for fighting when people talked about her family.

She was eighteen when Cherry Groves, Golden boy Tripp McBride started working on the ranch and the two of them started hooking up. Now nineteen, her and Tripp are kind of sort of dating, behind her brothers back. She's the biggest supporter of her brother and his voice of reason when it comes to riding. She takes care of her dad and the Ranch for that matter. As hard as her life has been, she honestly wouldn't change a single thing.