"Well time sure passes when you are over 500"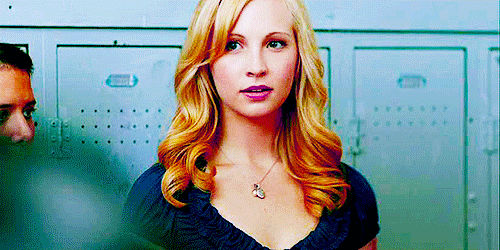 Name:
Elizabeth Brooks

Nicknames:
Izzie, Beth, Eli, Lizzie

Age:
Appears... 21 Actual… 584

Gender:
Female

Sexuality:
Straight
Likes


✦1 -Blood "Who does not like a breakfast, lunch, dinner, and a snack?"
✦2 –Martini's "Who doesn't love alcohol? "
✦3 -Sex "It is just so much fun."
✦4-Social Media"Such a brilliant invention!"
✦5-Cats" They are just so snuggly."
✦6-Clothing"Shoes fit in the category right everything is just so good."



Dislikes


✧1 -Morons "Some people are just stupid."
✧2-Waiting "I can be quite a bitch."
✧3-Highschool"I have tried it, nothing to brag about."
✧4-Easter"Don't even know why we celebrate."
✧5-Human Food"Its just so ugh now."
✧6-Witches"You think you own the world"
Weaknesses


↡1-Witches"Witches just make things more complicated."
↡2-Wolf Bites"They sting and kill."
↡3-Sunlight"That's why I have my pretty ring."
↡4-Fire"Yeah burn baby burn (No thanks).
↡5-Men" They lure me in."



Fears


✯1-"Quote"
✯2-"Quote."
✯3-"Quote."
Personality Traits:


☾1-Caring" I am fairly caring for my friends. Stay on my good side."
☾2-Bitchy"But I can also be a bitch."
☾3-Bossy"I can be a tad bossy and controlling. Want to set up a party? Contact me."
☾4-Trust Issues"I don't want my heart broken."
☾5-Over Dramatic & Emotional"I may just be a little over dramatic and emotional. "
Connections:


➳HERE
History:


Elizabeth Brooks, born of royality in the past. She was born in 1432 living with a King and Queen of England. She grew up with a love of a heart and she had much fun in her time. She grew up knowing she was betrothed to a prince from the south. She grew up knowing her duty in life. Her handmaiden was very careful of teaching her and instructing her to rule.


Being the only child by the time she was 16 she married and took the throne from her parents. By the time she was seventeen she had gotten pregnant and gave birth to twins a boy and a girl. Naming them Catherine and Clayton.


By the time she was 21 her 5th year on the throne and her birthday she had gotten to spend some time with her hand maiden's sister. She was visiting from another part of the country. The sister was spending time with Elizabeth but she was a vampire knowing of being a bad person, the hand maiden's sister fed to the point of death, fed her blood and killed her.


When that was completed she showed everyone the dead body. With that before they could retrieve the body for the grave she disappeared. The hand maiden's sister came from the same country as the king. She had hidden the body well and far away so that Elizabeth would have a hard time getting back. The hand maiden's sister Anne was in love with the king helping with the children and him run the country, they married 6 months later. A week later after the marriage, Elizabeth had found a way home after feeding multiple times here and there.


She approached the castle but they didn't believe it was her. And she was told to leave before they killed her. She didn't know what to do and with that she left. Never to return or to know of the horror of what happened with her kids.


With that she left the country and began to live her life all over the world.
Present:


Many centuries after the nightmare that happened. She had lived many lives, with many different names. She had gone to high school and not enjoyed it. She had enjoyed college and had many careers on her belt. She had been a teacher of kindergarten and college English. She wrote a few books under one of her names, she had been a police officer and astronaut. She had been a news reporter and currently she was an owner of a big company. In a few years she would have to fake her death once more but life was going good.

In the 1460's she had tried to contact her kids but they never believed it was her. She was sad to have missed out on so much of her children's lives but she understood that life went the way it did. She grew alone and never really worried about fulfilling her life with people.
ople.[/font]