---
---
"By the blood within me, I so swear."
General Knowledge
Full Name:
Inanna

Nickname:
Ina

Gender:
Female

Race
She-Daemon descendent of Astaroth

Age:
Appears 20-23

Role:
Youngest Princess' Bodyguard/Familiar
---
---
Things You Want To Know
---
---
Hair Color: Pink.

Eye Color: Pink.

Height: Five feet, five inches (without heels).

Weight: Skinny. Member of the itty-bitty-titty-committy.

Tattoos:
She one has one tattoo, and it's just below her bellybutton. It's done in white ink and hardly noticeable unless you're close to her.

Piercings:
Only her ears and only once.


Scars:
Looking at her you wouldn't see many. Maybe a few light scars here or there, you know… the standard child-hood growing up in training ground scars. Being stabbed through the shoulder when she was seven, falling from a fight in the air when she was ten, having her heart ripped out of her chest when she was fourteen... the usual.

Character Color:

#FC6C85




Description: Ina is a woman of average height by human standards. Literally. She's not tall enough to be considered 'tall', and she's not short enough to be considered 'short'. She's just... average. By demon standards, she's rather short. She does not tower like the slender figures of the succubae, nor does she possess the figure of a large beast. By physical appearance alone, she could easily be mistaken for a regular human girl. This was the form she chose at the end of her training.

Her 'true' or 'birth' form is that of her bloodline. Through years of purification and line crossing to produce stronger, more agile daemons, she came by her large wings. Like those of human's fairytale dragons, her wings are large and white, tipped with poisonous spikes and soft as a snake's belly to the touch. Large, curling horns made of ivory protrude from her forehead. Her teeth are razor sharp at both her cuspid and bicuspids. As a traditional daemon, she also has a long, vine-like tail covered in scales that can shift from lying flat (smooth to the touch) to a variety of different shapes (forming a blade, spike, etc.).
While glamoured she can only be seen as her human self… unless she wants you to see her as she truly is.
---
---
For Better Or For Worse
---
---
Personality:
Jealous | Greedy | Narcissistic | Demanding | Possessive | Sarcastic | Demented | Charming | Cunning | Deceptive | Cold | Distant
People have described her as "ever silent, ever deadly". It could be because her father is the demon of loathing: tenacious and cruel, but she takes it all as a compliment. Hardly anything gets under Ina's skin, because she hates everything equally. Ina works on an On and Off switch. When the switch is On, she can function as any mundane human, feeling things as any other narcissistic, power hungry, determined, outspoken female would. She, like every other, has her goofy, bubbly moments and her happy, care-free days. She feels everything with such force that sometimes she can no longer handle herself, and switches into the Off position. When Off, Ina loses it. Loses her humanity, her care, or desire. All that remains is a steady stream of bloodlust and unquenchable rage. When Off, Ina's normally baby blue eyes melt into a blackness that consumes her- leaving her caught between human and daemon until she completely drops her glamour and assumes her daemonic form. It's a delicate position to be in, especially if you're the one who upset her.

Overall, Ina is a very greedy, jealous female-- skilled in the art of deception and lies. She does not tolerate being out-done and she cannot stand to be corrected. She has an extreme superiority complex and a very large competitive bone. All that being said, Ina maintains a supple draw about her-- it's impossible for humans to not want to be around her, to not like her. She is incredibly cunning, quick on her feet, and silver tongued; almost never at a loss for words.

When her personality is stripped to the bare bones of the mechanics in how she works, it's clear to see there is little to nothing to love about her... even still, countless of men and women have fallen into her trap. It has been said that she is incapable of true love, but in reality Ina is the embodiment of all the darkness in love. The possessive, desperate, heartbreaking razor blade that humans use on their emotions. The antilove, perhaps.
Taking after her ancestor, she has a divine patience that, when not triggered into her daemonic form, helps to stable and guide those she deems worthy of her attention and efforts. Under her innocent and warm appearance, a cold creature lies in wait.
---
---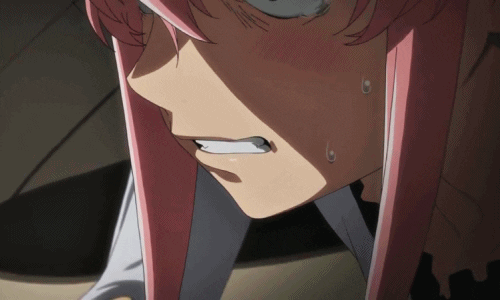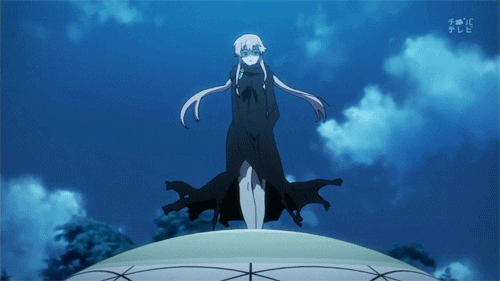 Hobbies:
* Hunting.
* Collecting vinyl records.
* Flying.
* Drawing/painting.

Habits:
~ Running her palms against the side of her leg.
~ Grinding her teeth when she's angry.
~ Puts her hair up when she's about to work on something.

Oddities:
? Prefers even numbers.
? Left-handed.
? Always takes the stairs, or flies (afraid of elevators).
Likes/Loves:
Green Apples
Sushi… (including raw human meat…)
Scalding hot, thirty-minute long, showers.
Cigarettes.
The color green.
Dislikes/Hates:

Grape anything.
Horses.
Type O+ blood.
Religion.
Being inside for long periods of time.
---
---
Stuff You Shouldn't know...
---
---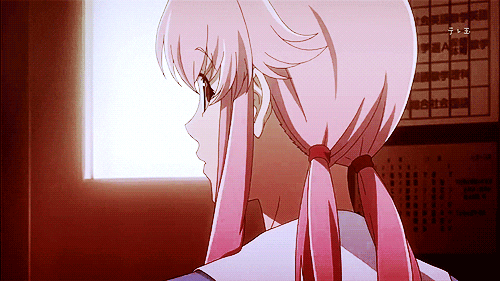 Strengths and Weaknesses





Abilities and Weaknesses:


Ina comes from a long line of daemon nobility, tracing her linage back to the Crowned Princess of Hell itself. Along with the gift of flight (her wings) she is trained in combat, deception and manipulation. She is quick, and she is deadly. Her power is drawn from darkness and the dead, where she thrives and originates. Where there is darkness, she is most powerful. In the daylight she is able to leach off of shadows, but her full strength cannot be tapped until night falls.
Her abilities allow her to shift into a third form; the Winged Shadow. She is a shadow of her daemonic form, made up of shadow. She can quickly move from place to place, silently. She can only access this form if there is some sort of light present and remains only a shadow- unable to influence objects around her, but also able to hide within the shadows of others.
If it is night, she is able to physically embody the night, in the form of a dark matter that shifts at her will. It's weakness is that it cannot be taken in the daylight. At night she is able to attack without having a solid form to worry about retaliation. When light is shown upon her in this form, her body becomes solid in the places the light touches- revealing her daemonic form and leaving her vulnerable to attacks.
To take either her Winged Shadow or Dark Matter form, she must consume the blood of a human first. If she takes their life, she can stay in the form for nearly a week on end. Taking blood will only allow her temporary use of her two forms.
When in her glamoured state she is just like any other average human… with super speed, sight, hearing and strength (from her hidden true form). Because she is a daemon, Ina maintains a constant connection to the dead. She can both see and communicate with those that have 'passed on' or those that remain in limbo.


Fears/Phobias:
! Elevators.
! Suffocation.
! Angels and/or being cast into Hell.
---
---
Remembering The Past
---
---
The Backstory


Inanna was born into a long and prestigious bloodline of daemons who trace their origins back to the Princess of Hell herself. From her early youth she was trained by her fellow daemon, to one day serve the King and Queen. It was not until their final child was born and introduced to the court that Ina would find her place in the world. She would be trained and presented to the Princess as her companion and body guard upon the princess' fourteenth birthday. Until then, Ina dedicated herself to training with her brethren and attending court with her family. Her mother was among the top brass of the daemonic army, earning them certain rights and placing them above the more common daemon folk.

Her particular family line was not entirely thrilled to be bound to the Fae, but they kept quiet and graciously accepted their position in court. When it was made known that they were to offer up one of their own to serve the King and Queen, as a sign of good faith, they did not object. Ina grew up as a typical daemon might. She was incredibly competitive and quickly rose to the top of her class-- not always by fair play.

As it was, Ina would not get the chance to meet her intended ward. Not personally, any way. Of course, she knew of her. The youngest of the royal brats children. She was sealed to her upon the child's birth, giving her the ability to feel her presence, especially in times of panic or anger. Through most of the child's younger years, Ina would pay visit to her in the shadows of her room. She wasn't officially allowed to serve the girl just yet- but the daemoness had taken quite strongly to their bond. The attachment was strange to the daemon, who was not used to feeling so fiercely protective over another.

Just a year before she would be publicly named the child's protector; she was gone... and with her, the rest of the heirs. Ina felt it in her bones the moment it happened. Their connection left her near crippled over in pain as she felt a strong pull in her abdomen. Before she could call out to her bunk mate, she was ripped from the barracks by a force so strong it knocked her unconscious.

A daemon bond is a strange one. They can not leave the realm of the one they are bound to, and as such, when Miiko was taken from the realm-- so was Ina.

Panic broke out at first. Naturally, the upper crust was the first to know that the children were missing-- Inanna's family, due to her mother's position in the military and Ina's unexplained disappearance, were among the first to respond in offering aid to the crown. The Daemon were convinced the Fae had stolen the heirs. The Fae, convinced the Daemon were guilty.

Meanwhile, in a very strange human realm, Inanna found herself tangled and bruised at the bottom of a large oak in a quiet wood. Her body had naturally shifted into her glamoured state, to protect her against the humans. It was forbidden to cross into the human realm-- for obvious reasons, but she had done so plenty of times. To hunt, and to poke around and get herself into almost-trouble. You can't really be in trouble if you don't get caught, right? Her time in the human realm was always brief, for fear of bringing too much attention to herself, but she did acquire a general knowledge of humans, their behaviors, and their particular interests. They lived a simple, though mundane, existence and something about them fascinated her. So much so that sometimes she would join their realm just to walk around and pretend to be one of them. She even had a small stash of clothes and a few apartment keys hidden in various cities that she liked to visit.

Still, that pull in her stomach was relentless. Somewhere, her ward was afraid. She could nearly feel the child's pattering heart within the void of where her own might have been. Naked, bruised, and on a mission... to find her ward... and some clothes. Not exactly in that order. It was just her luck to land in the middle of the woods instead of some place she knew...

Place Of Origin:
Hell.



---
---
Theme Song
---
---
Sex Metal Barbie

|

In This Moment


"Sex Metal Barbie"
Excuse me can you tell me what you've heard about my life?
Maybe a dirty little fairy tale, a girl of the night
I heard that I grew up filthy, a trailer park queen
Drop out pregnant statistical teen
I know you've heard about the bloody knife
About my daddy's perfect virgin and my mother's wife
You know I heard I don't belong in this game
Still you hold your hands in the air screaming my name
Let's go

Baby go ahead
I'll be your hatred and your pain
This is killing us all
I don't care if I fall
We're the dying, we are the damned

Baby go ahead
I'll be the villain you can blame
I'll be the belle of the brawl
Be the lust in us all
I'm the diva of the damned

I heard I don't belong in this scene
Sex Metal Barbie, Homicidal Queen

Excuse me can you tell me the worst thing you've heard about me?
Maybe that I'm a little harlot homicidal queen
You know I heard that I don't belong in this scene
Sex, Metal, Barbie, Whore, attention fiend
You know I heard that I'm a hater's dream
No class, White Trash - I'm so obscene
You know I heard that I should be ashamed
Still they hold their fists in the air screaming my name
Come on

Baby go ahead
I'll be your hatred and your pain
This is killing us all
I don't care if I fall
We're the dying, we are the damned

Baby go ahead
I'll be the villain you can blame
I'll be the belle of the brawl
Be the lust in us all
I'm the diva of the damned

I heard I don't belong in this scene
Sex Metal Barbie, Homicidal Queen

Sex, Sex
Sex Metal Barbie, Homicidal Queen
Sex, Sex
Sex Metal Barbie, Homicidal Queen

So go ahead
I'll be your hatred and your pain
This is killing us all
I don't care if I fall
We're the dying, we are the damned

Baby go ahead
I'll be the villain you can blame
I'll be the belle of the brawl
Be the lust in us all
I'm the diva of the damned

Sex Metal Barbie
Sex Metal Barbie
Sex Metal Barbie, Homicidal Queen

Sex, Sex
(Go ahead)
Sex Metal Barbie, Homicidal Queen

Sex, Sex
(Go ahead)
Sex Metal Barbie, Homicidal Queen

Sex, Sex
(Go ahead)
Sex Metal Barbie, Homicidal Queen

Sex, Sex
(Go ahead)
Sex Metal Barbie, Homicidal Queen

I heard I don't belong in this scene
Sex Metal Barbie, Homicidal Queen


---
---
OOC
Face Claim: Gasai Yuno
Portrayed by: Jynxii
---
For note purposes only. Please disregard the below notes. They are for my use in keeping track of general other-character knowledge and font colors.
Magna - 1st prince - moon cycle changes powers healing to decaying / dream power - #330000
Albrecht - 2nd prince - shifting (uncontrollably) - #fcac3a
Masami - 2nd princess - rage demon with one wing purple flame turns crystal - #6633cc
Miiko - 3rd princess - light and wind powers - #4682B4