Full name: Saber Cantin
Gender: Male
Age: 18
Personality: Simply put, Saber is a prince and he knows it. He does not have to be the smartest or the fastest or the strongest, so long as he can control those. And he does. Easily. Despite his seemingly delicate features, Saber is able to intimidate even the thickest of muscle heads. There is something about the way he can twist anyone's words to benefit him. If he does not get his way, Saber has been known to get even in some very frightening ways.
One of his exes dared to cheat on him, not that Saber was ever faithful. However, that was not the arrangement. Saber was, of course, free to sleep whoever and whenever he wanted. His partner was not. Saber was most definitely the jealous type. To get even, Saber used his unsavory ties to have some very unpleasant things done to the person his partner had cheated with. The man was so frightened that he was practically Saber's pet after that point. He was a simpering little whiney bitch which, hypocrisy aside, Saber could not stand. He kicked that ex to the side and found himself some new toys to play with.
Appearance: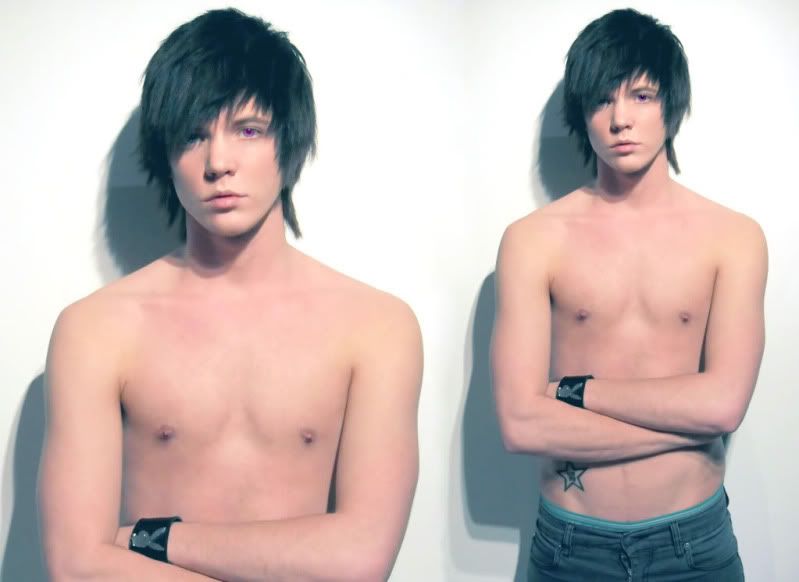 Saber wears only the best clothing. Each outfit is carefully put together so that he not only looks well put together, but powerful as well. Saber likes to wear his black hair in a messy fashion, even though it might not be in fashion. In Saber's mind, he
is
fashion. If he looks odd, it is only because everyone else does not understand his depth.
Other: (Anything else you'd like to add. This isn't mandatory.)
Short history: His father had never taught him this apparent meaning of right and wrong. His mother had tried until she died in her sleep when Saber was four, but everything went downhill from there. Well, his father might have tried, but the man was rarely around. Most of the time Saber was raised by a long line of nannies that were always cowed by his pink eyes. Saber soon found that a flash of his smile to the weakling maids and nannies could get him anything from an extra cookie to a new bike. All at his father's expense, of course.
The man would try to discipline him, but he was always so tired and busy from work. There was no way he could rein in Saber's behavior and so the manipulation continued. That would have been fine normally, given his status, but even the elite can have some sort of limits. It was quickly clear that by the time Saber was a young teenager, he had lost his regard for other humans' lives. He started to order street rats to fight for his amusement at the park. The sad thing was, though, that he could get away with it. Worse yet, Saber had gotten very good at pretending that he was repenting and remorseful when his father tried to discipline, but his behavior got worse with time.