"A mother knows what her child's gone through, even if she didn't see it herself."
― Pramoedya Ananta Toer, Gadis Pantai
---
Role:
McHall Matriarch
Gender:
Female
Age:
1000
Apparent Age:
28
Nicknames:
Toni to her husband and anyone else, Mom to the kids
Species:
Werewolf
Birthplace:
Florence, Italy
---
Height:
5'7
Build:
Curvy and fit
Hair Colour:
Naturally dark brown, but she does dye it black or ombre it's tips.
Eye Colour:
Green
Markings:
She has a brand on her shoulder that looks like this:
It was the icon of the cult she was born into, all of them had it branded into them.
Brief written description:
She has a diamond shaped face, with a small nose, small, but full lips. Her bright green eyes are sharp and wolf like. She jokes that's what made her such a good candidate for becoming a werewolf. Her long brown hair has a natural loose curl to it.
Clothing preference:
She likes simple and modern fashions, especially since she makes all of her own clothes. She makes herself sundresses and shirts of all kinds, and makes clothes for her kids when asked, the only clothing she hasn't made for herself are several pairs of jeans.
Wolf Form: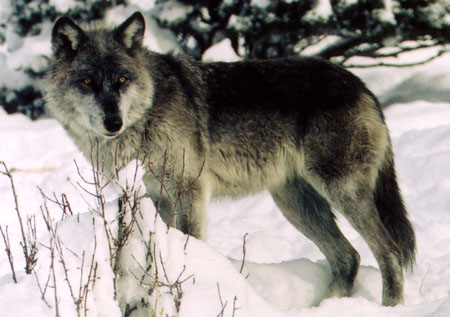 Face Claim:
Serinda Swan
---
Skills:
In wolf form she's even faster than the average werewolf, and she also has enhanced smell. Other than that, she's a very good cook, she makes and fashions her own clothes so she's proficient at sewing, she's a fantastic listener and she's also good at giving solid advice. She's an artist, and she sometimes sells her paintings or drawings.
Quirks:
When she's thinking she curls her hair around her finger, she's always doodling on everything, and she always jitters her legs when she's sitting down.
Likes:
Her children, fine art, fashion, classical music, and movies. (She went to the Lumiere brother's first showing in France, since then she's loved film)
Dislikes:
Lying, pop music, and messiness (she keeps the house in tiptop shape)
Fears:
Silver, her children or husband getting hurt, and large crowds.
Written description:
Toni was raised in a werewolf cult. When they decided the timing was right her father bit her. It was a life of torture, she was branded before she was bitten and then she was sold to the alpha of some pack whom she was forced to have relations with. She didn't want to have his kids so she found a witch that taught her how to brew a contraceptive solution from natural herbs. He was also highly physically abusive. She stayed with that pack until she met Benjamin. Her cult told her to hate him, but she couldn't. He was so kind to her and she could tell simply from a look that he loved her more than anything in this world. The moment that he killed her husband, they ran away together. They got married, after a few years, she became pregnant, a surprise to both of them, and she gave birth to their only biological child, Anna. Antonia met Jayson by chance, and her heart broke for the girl, so she convinced Ben to adopt her. After that, every time she ran into a broken child, whether it was abuse or something else she managed to convince her husband to adopt them until they had a full family of Perizada, Augustus, [Fourth Adoptee], and Ashton.
Toni is loving and kind, she has high energy, and because of her abuse she can be a bit skittish around authoritative male strangers. She loves all of her adopted children and she has never referred to them as adopted. They're as much her babies, as Anna is, no matter what.
---
Relationship Status:
Married to Benjamin McHall
Family:
McHall