This night has only just begun. If there's discretion that you have not abandoned, now's the time.
---
Role:
First Oldest Holden
Gender:
Female
Age:
950
Apparent Age:
21
Nicknames:
She rarely answers to anything but her given name.
Species:
Vampire
Birthplace:
London, England.
---
Height:
5'8
Build:
Slim
Hair Colour:
Brown (occasionally dyed red)
Eye Colour:
Blue
Markings:
Large scar over right shoulder from a werewolf - though it wasn't a Blair. Just another pissy wolf. As mentioned before, it's quite large: stretching from her right shoulder to the center of her back. It's smoothed out over time, but it's never fully left her and she can be quite embarrassed by it.
Brief written description:
From the start, Karolina had shown she was going to be a pretty girl with her regal features and striking eyes. In years past she courted noblemen and even shared beds with kings. She was always a fan of fashion and in recent years she's picked up modeling as a hobby. Nothing big, obviously, but she has fun doing it. She's also quite tall for a woman, though not tall enough to tower over most men. Her skin is flawless, as a vampire's skin should be, and she's quite pale. Her hair often changes color, though never length. She has dabbled in wig wearing, but finds that her natural brown locks are her favorite.
Clothing preference:
She definitely prefers alternative fashion, sticking to dark color palettes and blood red lips. She's no stranger to a pair of sky high heels and skin tight clothing. It's rare that she'll use a lot of accessories, but she always has a vintage necklace of some sort around her neck. She rarely wears the same outfit twice and because of this, her closet is massive. If you ever see her in a pair of pajamas or sweat pants, someone probably murdered her and dressed her corpse that way.
Face Claim:
Coco Rocha
---
Skills:
There's a lot you can learn in nearly a thousand years, other then the typical vampire ones.
- Fashion Design
- Painting
- Piano/Violin
- Photography
- Archery (She's especially skilled in this area. Very rarely does she miss her target.)
- Jewelry Design
- Make up artistry
Quirks:
Karolina has a habit of making funny faces and silly sounds when she's extraordinarily bored, much to her family's amusement. Usually she keeps this quirk of hers in check, but it slips out on occasion.
Likes:
- Anything related to the arts
- Cooking, though she's not particularly good at it.
- Clothing
- Modelling
- Animals, especially cats and dogs.
- Men
- Apples
- Silliness
- The smell after it rains in a city
- Alcohol
- Men
- Horror movies
Dislikes:
- Mathematics
- Low quality fabric
- Werewolves
- Peanuts
- Sunny, hot days
- Summer
- Boredom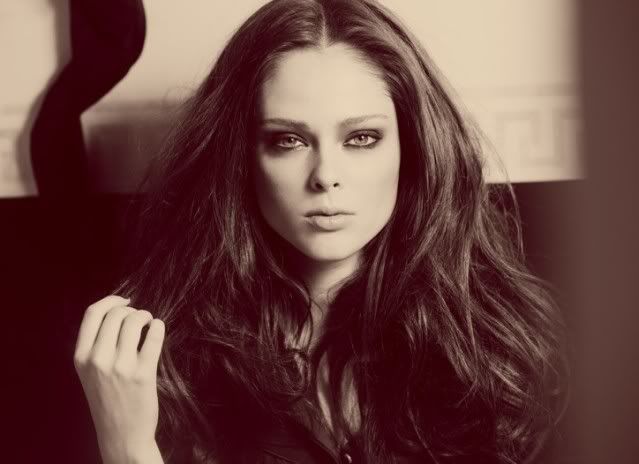 Fears:
Despite that most of her family just hates the Blairs, Karolina actually fears them, but not only them: all werewolves. Most of her fear stems from the werewolf attack that left her sick and nearly dead almost a hundred years ago.
Written description:
Karolina, like most of her family, can be a little materialistic and snobbish. But unlike most of her family, she has a silly side and she doesn't get to showcase that side of her often. She loves to have fun and could even be considered a little hyperactive. She laughs at almost everything and one of her absolute favorite past times, is cuddling with her peterbald kitten - Demitri. Partying and drinking comes in at a close second.
If you dug a little deeper, you'd realize she's just another lonely girl who could use some interaction outside that of her...
coven.
She also dislikes the "matriarch" in her family. She has very little respect for the woman who is centuries younger than her. Karolina does, however, love her father dearly. It does piss her off that he chose a much younger woman to be his second wife, and she feels that no one can replace her mother...the original matriarch.
---
Relationship Status:
Single
Family:
The Holdens