---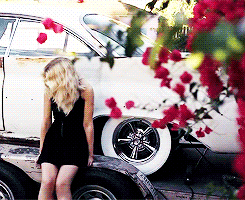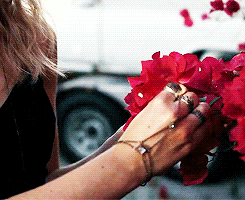 "Your mind is like a parachute, it doesn't work unless it's open."
---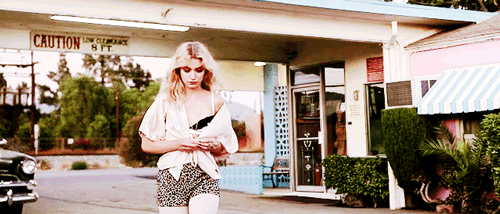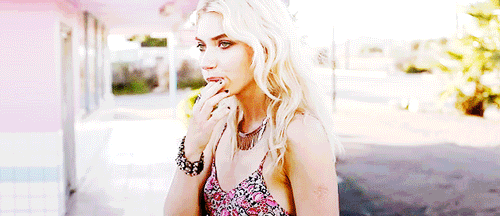 Name:
Eloise Jeanette Pardon
Nickname:
Eli [
L-e
]
Age:
19
Likes

+Painting
+Sketching
+Photography
+Poetry
+Crafting
+Literature
+Marijuana
+Animals
+Long Drives
+The Smell of Gasoline
+Warm Nights
+Bargains
+Mens Flannel
+Cold Beer
+Fresh Fruit
+Black and White Films
+Jewelry
+Drive-in-Movies
+Recycling
+Gardening
+Bonfires
+Being Independent
+Culinary
+Public Transportation

Dislikes

-Law Enforcement
-Politics
-Sexism
-Educational System
-Rodents
-Chocolate
-Meat
-Small Confined Spaces
-Processed Foods
-Bills
-Her New Landlord
-Working
-Clowns
-Rain
-Uncomfortable Shoes
-Tourists
-Arrogant People
-Loud Tenants/Neighbors
-Animal Cruelty
-Failure
-Racism/Prejudice
-Pop Culture/Music

---

Eli's appearance changes just as quick as the seasons themselves change.
While she is a natural brunette, she is constantly experimenting with her hair. From a soft auburn, to a bleached blonde, and even back to a brunette. It all depends on her mood, and most of the time, it is done out of boredom. Her hair is always kept cut because of its rapid growth, never passing the top of her back. Her bangs have grown out, and layers are kept for a fuller appearance. Her story-telling eyes are a soft blue, but at times give the illusion of green. She stands at 5'6 without shoes, hardly ever towering over the next person. With her consistent diet of fruits and vegetables, it has helped maintain her slender build; She weighs around 120 pounds, give or take. Although slim, she does have a slight curvature to her body. Even so, it is often hidden with looser fit clothing. As much time as she spends in the sun, she hardly tans. She is far from pale, but her skin and complexion remain light. Feminine, but not at all graceful. She tends to slouch and can't make the habit of keeping her legs crossed at the knee as taught.


---

Abuses more than Ms Mary Jane | Partakes in Promiscuous Activities | Sexually and Physically Abused Throughout her Childhood | Will Update as RP Progresses
---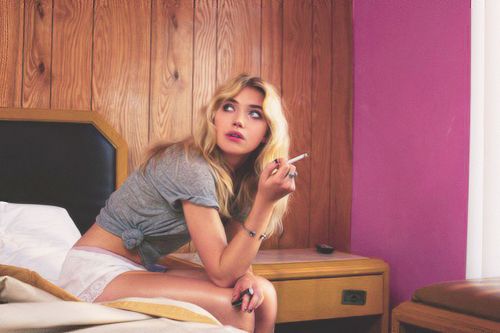 Eloise has taken her life's struggles, and built them in to the foundation of her very strong persona. She was forced to grow up at a very young age mentally, her childhood robbed. She matured quickly, and even today, a deep conversation with her is hard to get out of. At times Eloise speaks as if she is much older, and knows much more about the world than most young women her age. Never making rash decisions, she thinks and acts with clarity and understanding. This is in no way implying that she is stuck-up or arrogant, but the girl does have an old soul. She chased after life's promises on her own, and paved the road throughout her own life. Taking every experience as a life lesson, and running through them just as quickly as the wind blows. Taking the bad with the good, and the good with the bad, she made sure she was completely in charge of her life. At the age of 17, she was already on her own. Seeing most of the world in all its glory and imperfections, she knew she wanted to only live a life full of love and full of her own rules. Even though she is quite social, she knows when to turn the waters of her mouth off and simply listen. Being a great listener also comes with being very open minded. This as a whole makes her a very easy person to confide in. Being care-free and free-spirited, Eloise doesn't set any limitations to herself. While she may or may not partake in promiscuous sex, she sees that sort of lifestyle as only sharing love and companionship with someone.
Because of her past, she is just a bit vulnerable. But she holds back, leaving her relationships never pursued to more than friendships. The fear of becoming easily attached is existent. As said she keeps relationships as friendships, some with sexual benefits. She is not afraid of commitment, but prefers not to become committed. At least not any time soon. This has posed a problem in the past, since her actions can seem misleading to someone who does not understand her lifestyle. Because she is in tune with her emotions, she can easily sympathize with and for another. She is overall a very loving person, who cares about most things that other people wouldn't. With so many great things said, there are plenty of flaws to accompany them. Her independence can lead her to always want things done a certain way. Her way. She also refuses to ask for help from anyone, whether it be with a difficult task or financial assistance. She can also come off as stubborn because of this. She is also a pretty apathetic towards work. She aspires to be a photographer or artist, and that has been her life-time commitment. Bills pile up because of her inability to keep or find a job. But she gets by. Eloise is also very nosey. As if her own life's business isn't enough, she likes to poke in the affairs of others. But discreetly. With all the drama boiling over in Kohana Creek, Eloise is all ears and eyes. She is quite certain she knows just about everyone's dirty laundry, getting to know them through their late night altercations or mid day secret affairs. Details are left a blur, but she is sure she knows more than anyone else would know. As said before, she is in tune with her own emotions but there is only so much she can control. Especially when under the influence. Whether it be drugs or alcohol, her fits of anger can become uncontrollable. Because of this, Eli prefers to drink or dabble in drugs alone. There have been plenty of friendships ruined because of her uncontrollable mouth and rage while not in her right mind.
---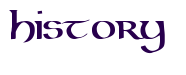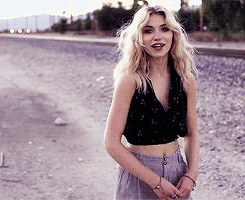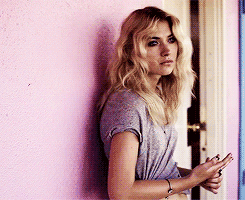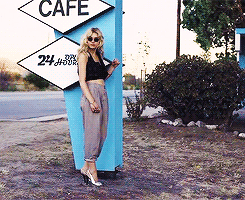 "Your heart's a mess, you won't admit to it.."
When asked about her past, if ever, Eli does not reveal much. Why would she? A childhood filled with a series of tragedies and her teenage years which were no different. Eli is hesitant to bring up her past, and the conversation is always avoided. Her mother was 15 and her father was 16 when she was conceived. A summer fling which never had its chance to blossom in to a romance. But with a child now involved, it made their relationship more complicated than it already was. Hardly compatible, the young parents were always neck and neck and never eye to eye. Naive, uncertain and unprepared, they spiraled down hill as parents. Consumed by their own feelings and own emotions towards life and each other, they hardly ever put in to thought the affect their actions had on Eloise. Eli grew up neglected emotionally by both sides.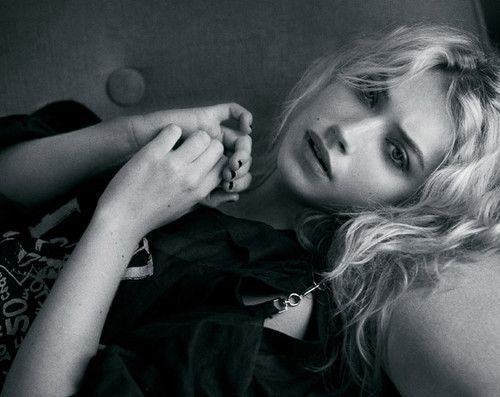 She was fed and she was clothed. But she was not shown much affection or love. When Eli was 8 her mother fell for a much older man whose bank account was more than enough to draw the young mother in. Eli's mother was tired of living a hopeful life, and just wanted her dreams to come true without having to put in the effort behind it, so she took that opportunity as quickly as it came. Eli was indifferent about her mothers relationship, and even the separation from her father tugged no strings on Eli's young heart. At the airport, the hug between father and daughter was tighter than usual. But that was all it was. A hug with a tighter-than-normal hold. Still empty. They moved to the North Shore of Hawaii, to Haleiwa. Just the three of them; Eloise, her mother and her mothers financial crutch. And surprisingly, Eli enjoyed it. The island. The friends she made. Their more than spacious home. She adjusted to the change rather quickly, even adjusting to the new man in her life. Until the innapropriate fondling began. His hands damaging all the innocence of a 10 year old girl. And her mother? Well, she knew. How could she not? Not only were the signs evident, but so were the bruises and markings on Eli's body. A fragile and sacred temple, robbed of all its worth. But he was making this life they were living possible. He earned this. He deserved this. Eli deserved this. And she grew up, her lips sealed and a lump in her throat. She never spoke of it to anyone. Surrounding herself with people who she called friends. Growing up faster than expected. Driven by sex and experimenting in drugs. It became exciting. Life did. The older she got, the more free she became. Taking chances, going for the risk and on the way of it all, making horrible decisions. But she was searching. For what, she didn't know. But she wouldn't stop until she found it. At 17, she left home. And it wouldn't matter. She knew they wouldn't come looking for her. Wrapped in a world of their own, she didn't think twice about announcing her leave. All she had was herself, and that was enough to keep her on her feet. She either stayed with friends, in cold motel rooms with strangers, or occasionally in tents with other free-spirits such as herself. But this was better than any place she had ever called home. The passing months were spent painting beach side or mingling in marijuana circles. A life she had never imagined for herself as a child, but grew quick to love. She made way to Honolulu, making income any way possible, whether it was selling her paintings or working odd jobs for quick pay. She never struggled, and could honestly say she never wanted for a thing. It was around her 19th birthday when she had just enough money to be able to afford a small apartment of her own. She found Kohana Creek by chance, and jumped at the open apartment since it fit her current income. But odd jobs became hard to keep, and rent was never able to be paid on time. Even so, her landlord Keilani never pushed the girl for payments. Instead, she took interest in the young girls paintings, occasionally taking them off her hands and letting them adorn the walls throughout the apartment floors to temporarily suffice. Of course, Eli never used this as an excuse to not come up with what she owed the woman. Keilani knew that when Eli had the money, she would never neglect to pay. And so far, it has been easy living. It is nearing a year she has been a resident of Kohana Creek, and she is still battling her demons day to day. Though her secrets never leave the four corners of her room for the world to know, she is still confronted with them everyday. Her occasional play in drugs is becoming an addiction, and she is latching on to the men in her life more than usual. The drugs have become a comfort, and ironically so has the sex despite her past. But it is something she will never admit, not even to herself. There is no problem here in Apartment 1109.

---