Zane Aria Shinto
---
---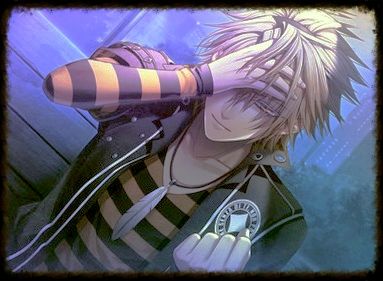 ---
---
Name:
"None of your damned business."
Zane Aria Shinto
Age:
"Why does it matter?"
18
Gender:
"You trying to make some sort of stupid joke asshole?" Male

Height: [i]"Probably taller than you, you inquisitive little prick."
5'9"
Weight:
"Now you're just pushing your luck."
132 lbs
Sexual Orientation:
"I like women. Deal with it."
Straight.
Nationality:
"Best of both Worlds I'd say."
British father and born in Birmingham, however he was raised by his Japanese mother in her homeland of Japan. He considers himself half British and half Japanese, yet shows no pride in his British heritage.
Romantic Interest:
"You must be LOOKING for a beating!
He had a crush on one of his female friends when he was younger and nicer. However time apart and his new, darker personality have caused those feelings to fade, though they could renew in time. (The "female" friend in question is as of yet undecided, based on RP it will most likely be the female character he interacts best with.)
Job:
This and that...
He does a local "odd job" service for those willing to pay him. Otherwise he takes any work he can get.
School:
Ha.
High school, though he rarely shows up and when he does it's almost NEVER for class.
---
---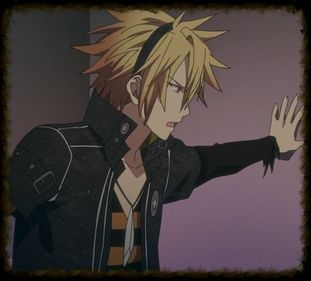 ---
---
Personality:
A risk taker and self proclaimed "badass" Zane loves to live his life on the edge whenever possible, taking extraordinarily brave and stupid risks for the sheer rush of what he would say is living his life to the fullest. He has ALWAYS been like this, back in the past and now in the present, this aspect of his personality has never changed. You could say he was and still is that kid from down the road who's always covered in scraped and bruises. The kid who'd lead you into a dark forest and call it an "adventure". The kid who'll gladly go into old man Craggy's garden to retrieve the ball that was kicked in there, even with the vicious dog that lives there. Another part of him that has remained the same is his headstrong attitude, natural leadership and refusal to follow the rules, he's his own person and nobody else and don't you EVER try to tell him otherwise. He's the kind of guy who lives to be followed and won't follow anybody else unless it is one hundred percent, absolutely necessary.
However there are a very many things that have changed in Zane's personality. He was once a great guy to be around, kind, friendly, innovative and decisive, he was that one genuinely "good" guy who you really didn't mind hanging out with and who got along with everyone. He wasn't hateful, spiteful and he accepted everybody who needed someone to accept them. He was always there for his friends, always standing up for those smaller than him and always being as reckless as possible as he did so... but everything change when Zane began to distance himself from his friends due to two traumatic events in his life.
The tourettes came first and then the departure of his father from his life. The close proximity of these events changed Zane for the worse. He began to fear peoples words and his own. He thought that being so close to others would only get him hurt so he avoided them. Eventually he began to feel spite and later hate for all of the other people in the World (apart from his sister and Mother of course) and this has developed into the personality he has today. Spiteful, hateful and insulting. That is all that remains of his personality... or is it? Deep down he regrets everything, he hates the way he's become, throwing insults at every corner, laughing at the weak and beating down the strong with words or... even more physical attacks if the stress becomes too much. He hates himself now, hates what he's become. If someone were to try to get close to him again... anybody really... to try and reach out to him. The old Zane might just come back.
Oddities:
My problems are my business. Nobody elses.
Tourettes Syndrome: Zane has been diagnosed with mild tourettes syndrome, not in the way that he curses alot, more that he blurts out whatever he feels like saying even when it's really not the right time or appropriate situation. Aside from that, he comes across as a bit of an asshole, but that's more a form of self defense rather than anything else. The only people who know about his tourettes are his Mother and younger sister.
Insomnia: Zane cannot sleep at night due to what he claims to be "repeating nightmares", like his tourettes, only his Mother and younger sister know about this.
Likes:
Publicly:
-Being in control.
-Belittling others.
-Winning.
-Laughing, at other people or otherwise.
-Overcoming difficult obstacles.
-His Mother.
-His sister.
Secretly:
-His old friends.
-Ice cream.
-Animals.
-Standing up for others.
-Taking the blame.
-Helping his allies.
-Shouting at the night sky. (It helps him let out his aggression.)
Dislikes:
Publicly:
-Most other people.
-Having to work.
-School.
-Spicy food.
-Having Tourettes.
-People who pick on the defenseless.
-Sleeping in.
Secretly:
-His living conditions.
-Certain things about his old friends.
-His inability to earn a decent ammount of money or hold a solid job.
-Harm coming to those he cares about.
-"Love"
-His Father.
-The way he acts.
Fears:
Publicly:
~He acts like he fears nothing.
Secretly:
-Any harm coming to his Mother/Sister.
-Being alone.
-Cramped spaces. (Claustrophobia.)
-Water. (Aquaphobia.)
-Being hurt by others.
-Badly hurting others himself.
Talents:
-Secretly he's a cooking prodigy.
-He can play a multitude of musical instruments, self taught.
-He's got impressive physical strength.
-He's quite dexterous.
-After years of experience, he can fight quite well.
-He has an impressive singing voice.
-He's a very hard worker. (Well except in school.)
Flaws:
-He's not overly intelligent, though he's certainly not stupid.
-He's bad at taking criticism, though he won't openly show it.
-He's overprotective of his small family. His sister especially.
-He has minor tourettes syndrome. Meaning he may say things he really shouldn't.
-He always holds back while fighting.
-He works himself TOO hard sometimes.
-He doesn't like to accept help, in fact he's quite stubborn about it.
Hobbies:
-Video games.
-Music in general.
-Debating/Arguing.
-Spending time with his sister.
-Cooking (Secretly).
---
---
---
---
Bio:
On a stormy night in Birmingham, Johnaton Alexander Rodney rushed his wife of two years, Dalia Rita Shinto, into the cold hospital wards. She was deep into labour at that point and after many months of waiting she was finally to give birth, as her water had broken that same night. The doctors rushed around and flocked to her like they would have done with anyone, giving Johnaton the relief he had been wanting as he watched his beloved wife rushed away to the safer area of the hospital ward. A few hours later their son, Zane Aria Rodney, was born.
Wanting to raise Zane in her home land, Dalia convinced Johnaton to make the move with their son to Japan where he proceeded to live a happy childhood. He was a troublemaker if there ever was one, always taking risks and getting into bad situations, he causes his parents many problems however they loved him regardless and six years later they had another child. A baby girl named Tsuki Kairi Rodney. That day Johnaton leaned close to Zane and said to him. "You see son, that's your little sister. Will you promise me something? Will you always take care of her for me and your mother, always look out for her no matter what happens alright?" With a cheerful smile and nod Zane responded. "Of course Daddy! I love Tsuki already, I promise to keep her safe, haha!" A teary eyed Father patted his sons shoulders and sent him off to hold his baby sister for the first time.
From then on, life for Zane was great, he had a group of great friends who he loved like family, a strong Father, a beautiful Mother and a happy, if slightly annoying little sister. However as time progressed things began to turn sour. A long string of horrible events occured... the discovering of his tourettes, the disappearance of his Father aswell as one, still unknown reason, turned Zane into the spiteful, hateful, distant and insulting person he is today and even drove him to change his last name in spite of a Father he feels has abandoned him. In effect, the boys life was ruined and now the only reason he keeps himself alive is to provide for his now struggling family and prove his own worth to the man who abandoned him... by keeping the promise he made to him in private twelve years ago.
"Of course Daddy! I love Tsuki already, I promise to keep her safe, haha!"
(More will be added as the RP progresses.)
Other:
"Nothing more to add really."
Relationships:
Johnaton Alexander Rodney - Father - Unknown ~
"He's hardly worth that title anymore."
Dalia Rita Shinto - Mother - Alive ~
"You even think about hurting her and I'll beat the everliving shit out of you."
Tsuki Kairi Rodney - Younger sister - Alive ~
"Different person, same story, lay a hand on her and you're a dead man."
Character Thoughts On Others:Akira Tanaka
~
"You either hate yourself, or you love yourself, this girl needs to make up her God damned mind. Pfft, doesn't bother me either way I suppose. Though I wish she'd build a bridge and get over it. Hypocrite."
Mika Walker
~
"I don't freaking get her. Why go out of your way to help so many people? Does she just want the glory of the title "hero" or something? Hardly a heroic ideal now is it? Pfft, pathetic. Not like she could do much with that illness of hers anyway."
Hana Keiko Yukimura
~
"What a psycho eh? Talk about anger management, I mean I'm a dick but at least I don't assault people, I'd like to see her try that on me though, I aint got no problems with hitting a woman if it's self-defense."
Naota Suzumi
~
"Fucking sociopath, singing, cat loving, opinion hiding weirdo. That's what he is to me now. Next."
Kisa Yamada
~
"If I were even bothered to talk to her the first thing I'd say is to stop acting childish and grow the fuck up. It's blatantly obvious to me that she can't REALLY be that childish at her age, NOBODY is that childish at our age."
Suki Nakamura
~
"With all that stuttering you'd think there was something wrong with the girl... still I guess I can't really judge on that... I guess other than that I don't have much of a problem with her, which is rare."
Hotaru Quo
~
"He seems like one of those "analyst" types. Watching people and judging them silently no doubt. I ever see that intrusive little punks eyes fall on me and he won't know what hit him.

Hinata Izo Setsuna ~ [i]"Guys got some sort of heart condition right? I suppose I'd sympathise with him... If he wasn't such a brat. Staring at others, eating like a pig and living in the cushy little house that Daddy bought him... pfft, let his heart kill him."
Yuki Kioku
~
"He goes through emotions like a teenager who just jumped on the puberty bandwagon, I'd love the chance to just slap him upside the head when he starts shifting around like some sort of bipolar."
Mika Nitz
~
"This guys over peppy attitude just does my head in... not everything has a silver lining and when push comes to shove it sometimes feels like he's just pulling all that "silver lining" crap right out of his ass... which is ironic when you think about his orientation."
Kei Mamoru Suzuki
~ WIP
---
---
---
---