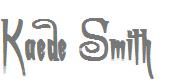 ---
"Stay away from my sister, or die!"
---
---
---
---
---
---



Appearance and Personal Info:



Nickname: He prefers Kaede over anything else. He only lets his sister call him something else.

Species: Mage

Weight: 120

Height: 6 feet one inch

Sexuality: Many people think he is asexual due to him rejecting everyone who asks him out. He is actually bisexual, but don't expect to hear about him dating.

Eye Color: Light blue

Hair Color: Blond

Skin Tone: Fair and pale

Age: 17




---
---
---
---



Details:



Habits:
Eating chocolate during class
Sighs a lot

Strengths:
Is willing to tell someone off
Very protective

Likes:
Chocolate
His sister smiling
Valentine's Day (For the chocolate)

Dislikes:
His scars
His sister crying
Being asked out
Asking someone out
Valentine's Day (For the dates and romantic things)
Love

Weaknesses
Very rude
Hot-headed
Doesn't care about much else but his sister being safe

Powers:
Can summon crows
Can manipulate shadows


---
---
---
---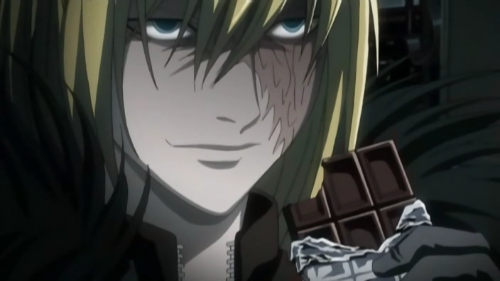 History:


Kaede was found with his sister, Lucy on the doorstep of an orphanage. They were taken in but the workers found that they were different than the other kids, in the way that Kaede would always be playing with crows. His sister was commonly teased and Kaede became who he is now to protect her. A fire started in the children's room one night, and Kaede got the scar he has today protecting his sister. One day, they were adopted by a mysterious man the twins only knew as Xavier. Xavier sent the two to this school soon after adopting the twins.
---
---
Personality:


Ben is very protective and caring of his sister, but has little patience with other people. He is generally silent, except when talked to or protecting his sister. He doesn't appear to have a sensitive side around anyone but his sister. Even then, he will barely ever smile.
---
---



Other:


Kaede was found with the necklace he wears today.


---
---