---
"How are you today?"
---
---
---
---
---
---



Appearance and Personal Info:



Nickname: Lulu

Species: Mage

Weight: 99

Height: 5 feet

Sexuality: Unsure

Eye Color: Blue

Hair Color: Blond

Skin Tone: Fair and pale

Age: 17





---
---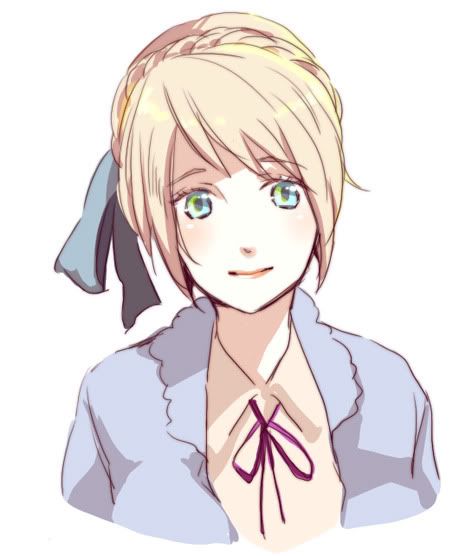 ---
---



Details:



Habits:
Clinging to her twin brother.

Strengths:
Able to make friends quickly
Can offer sympathy
Rarely hesitant to try new things

Likes:
Chocolate
Flowers
Doves
When her brother is happy

Dislikes:
When her brother is too protective
Short skirts
Low-cut shirts
High heels

Weaknesses
Is a bit too dependant on her brother
Easily scared
Can easily be manipulated

Powers:
Can summon doves
Can manipulate light


---
---
---
---
History:


Lucy was found with her brother Ben on the doorstep of an orphanage. She was taken in and commonly bullied from the time she was five. While her brother was playing with crows, Lucy would be nearby playing with doves. One day, a fire somehow started in her room, and her brother got his scars protecting Lucy. She was adopted with her brother by a mysterious man named Xavier, and soon after sent to this school.
---
---
Personality:


Unlike Kaede, Lucy will go up to people and chat before they come to her. She is very kind, but is also manipulated easily by people. For this fact, Kaede is almost always around her to make sure she doesn't get hurt. She is almost never hesitant to try new things, and Kaede is worried that she might try something bad.
---
---



Other:


Lucy is almost always wearing a blue headband because she was found with the headband.


---
---