Name: Mercer
Age: 22
Appearance: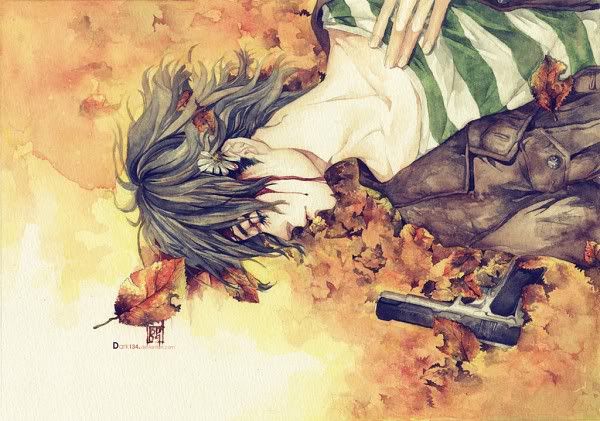 Personality: Suave cool-headed, Mercer is an enigmatic zombie. Although being one of the infected, Mercer shows the class and elegance of an aristocrat, as he once was. Forever the gentleman, Mercer is often deceiving to humans and zombie alike. Although he seems like friendly, his intentions are focused on his lust for blood and nothing more.
Mercer can be described as obnoxious.. and has somewhat of a 'superiority complex,' as he thinks he's better than everyone else. He has a tendency to tease and look down on others. Although having a snobby demeanor, Mercer is somewhat of a player and likes to hit on girls.. before killing them.
Bio/abilities: Mercer is able to run at amazing speeds and jump higher than an average zombie.
Weapons: He has extra sharp/thick nails that extend when a threat is nearby.
History: Mercer is from the UK, hence his tendency to act gentlemanly. He had been visiting an acquintance in New Jersey.. when the epidemic hit. He was swarmed by zombies, and eventually transmitted the disease as well. He went with the flow of zombies and ended up in Centersville, Texas.
Quirks: Mercer will hit on any girl, zombie or human, that comes his way.