Description
Age they appear and/or are: He looks about 37. As for his actual age…Who knows?
Physical Description: Jareth is actually only about 5'11. Although his long wild Tina Turner like hair does tends to make him look taller. His hair is blond and seems to act more along the lines of a mane then actual human hair…But maybe that's just because of the constant glitter that seems to be embedded in it. Jareth changes his clothing often but has a decidedly flamboyant masculine style. Most often he can be found wearing a billowy white poet's shirt with skin tight riding breaches and high black boots. His sports a sharp and highly correct British accent and is wiry with artistic hands and gaunt elf like features. His eyes are unnerving given that one pupil is dilated making the eye look almost black while the other is a light blue.
Personality
Personality: Jareth is essentially…The most conceited man you'll ever meet. Arrogant to a fault he delights in tormenting anyone and everyone he can with witty and demeaning commentary. Typically Jareth only seems to care about himself and has an annoyingly superior air about him. When motivated however he has the ability to be exceedingly charming and sharply polite; although most see this as manipulative tactic on his part.
It is fair to say that Jareth can be a bit of a child when things aren't going according to his plans and he is by no means above cheating to get what he wants. He is also not particularly forgiving or greatly compassionate. This is all very deceptive however as his devotion to protecting and maintaining the Labyrinth seems to suggest he does care about some things.
In moments of retreat Jareth has been known to express moments of vulnerability, humor, and even despair. Making some think that there is perhaps more to the Goblin King than meets they eye.
Equipment
Common accessories include a riding crop, a masculine looking horned amulet, leather gloves, and various glass orbs that he will often pull out of thin air.
History
History: There isn't much known about the Goblin King in general save for the fact that he seems to have a special bond with the Labyrinth and its denizens. Whether Jareth is actually a King or not is debatable; although the goblins seem to follow his commands and treat him as such. As do many of the other creatures in and around the Labyrinth.
It seems that he is mortal or was mortal once upon a time. Few have actually seen Jareth out side of the Labyrinth walls and some still claim there is some terrible circumstance that keeps him so removed from the rest of the Underground.
Magical Ability (if any): Jareth's power is rooted in the heart of illusion. He seems to have a certain measure of control over the Labyrinth and can produce realistic fantasies and objects using round crystals that he commonly has on his person. He is also seems to have the ability to change his appearance and location at will…At least within the confines of the labyrinth itself. That being said the Goblin King consistently sports gloves with everything he wears which might or might not have bearing on his illusionist like abilities.
His crystals allow him the ability to change forms, produce objects out of thin air, and observe the going on in other locations.
It is suggested that Jareth also has the ability to take the form of a white barn owl which he can then use to transport between worlds. It is unclear however if Jareth can cross worlds at will or if there must be certain conditions and or stipulations before he can cross over.
REVEALED INFORMATION
Jareth's Origins, Source of Power, and Natural Abilities:
At some point, it is revealed that Jareth comes from a mix race background and that at some point in his heritage there was an introduction of Elven blood. Jareth himself identifies as human. Although, he openly acknowledges Muriel the White Huntress as his blood cousin. Muriel is also half human half Earthlong Elf but is more classically elven. Its unclear how close their bloodline parallels.
Because he has Earthlong and probably Drow Elf blood in him somewhere Jareth's natural life span is somewhat extended. Under normal circumstances his natural lifespan could be has high as 2000 years.
It could be estimated that Jareth was likely 250 years old (the equivalent of a 12 and a half year old child) when he became a squire in the Labyrinth. It is also reasonable to assume that his experience of time is different than most mortal humans. To Jareth, one year of life to him, is the equivalent of 20 years for a mortal human being.
It should also be assumed that Jareth wasn't elected to become the temporary goblin king until his mid to late twenties (aprox 600 years into his lifetime). Once he became goblin king Jareth's lifespan was frozen as was that of the rest of his direct family.
It's revealed that Jareth has been the Goblin King for about 1200 years. It also suggested that outside his role of Goblin King he comes from Noble blood and could possibly be a a prince or lesser equivalent elsewhere in the underground.
Its also revealed that Jareth is a Good-neighbor and part of that classification and designation of magical mixed race human's. As a Good-neighbor Jareth's personal magical gifts are rooted in his willingness to fulfill magical tasks for other human's. Like all Good neighbors he must do this on a semi-regular basis (at least once every hundred years of human life) in order to retain his magical abilities.
Its suggested that Jareth could have his natural abilities taken away if he violates certain expectations of conduct.
THe High Council, lead by Queen Mab, has jurisdiction over the Good-Neighbors and has the ability to either reward or punish them according to judgments made about their conduct.
Jareth seems to have a more personal relationship with Queen Mab than most Undergrounders. At some point he calls her "Aunt" and "Mother" which might b a reference to the idea that Mab is like a grand Fairy Godmother and kin to him. Its very clear that Mab and Jareth have a love/hate relationship. And Jareth seems to be one of the few beings willing and able to openly criticize her and confront her. Its unclear if he can do this simply because he doesn't care about the consequences or because he and Mab have a deeper connection that in some ways equalities them.
To be sure Mab watches Jareth more closely than most others and there's speculation that, although she claims its for his own good, she secretly fears his potential.
Nothing lasts forever.
Lineage and Related Historical Relivance
The Crystal Ball; Grimm Fairy Tale #197
Once Upon A Time there was a sorceress who had three sons, and they
loved each other dearly. But the old woman did not trust them and
thought they wanted to steal her power. So she changed the oldest son
into a eagle. He had to make his home in the mountain cliffs, and
sometimes he could be seen gliding up and down in the sky and making
circles.
The second son was changed into a whale that lived deep in
the ocean, and one could see him only when he sometimes sent mighty
jets of water high into the air. Both sons reverted to their human
shape for just two hours every day. Since the third son feared that
his mother might change him also, this time into a wild animal,
perhaps a bear or a wolf, he sneaked away in secret. Indeed, he had
heard that at the castle of the of the golden sun there was an
enchanted princess who was waiting to be rescued.
However, one would have to risk one's life.
Twenty-three young men had already suffered a miserable death,
and only one more would be allowed to try to rescue her.
After that nobody would be permitted to come. Since he had a
courageous heart, he decided to search for the castle of the golden
sun.
Research Links
http://www.timelessmyths.com/arthurian/
... inFountain
http://en.wikipedia.org/wiki/Gawain
He had already traveled a long time and had not been able to find
it, when he got lost in a large forest and could not find his way out.
Suddenly he noticed two giants in the distance, who waved to him with
their hands, and as he approached them they said, "We're quarreling
over this hat and who should get it. Since we're each just as strong
as the other, neither one can defeat the other. Now, small people are
smarter than we are, so we want you to make the decision."
"How can you quarrel over an old hat?" the young man asked.
"You don't know the powers it has. It's a wishing hat. Whoever
puts it on can wish himself to be anywhere he wants, and within
seconds he'll be there."
"Give me the hat," the young man said. "I'll go off some
distance from here, and when I call you, run to me, and whoever wins
the race will get the hat." He put the hat on his head and went off.
However, he thought about the king's daughter, forgot the giants, and
kept going. Once he sighed with all his heart and cried out, "Oh, if
only I were at the castle of the golden sun!" And no sooner had he
uttered these words than he was standing on top of a high mountain in
front of the castle gate.
He entered the castle and strode through all the rooms until he
reached the last one, where he found the king's daughter. However, he
was horrified when he saw her: here face was ash gray and full of
wrinkles, and she had dreary eyes and red hair. "Are you the king's
daughter whose beauty is praised by the entire world?" he exclaimed.
"Ah," she replied, "this is not my real condition. Human eyes
can see me only in this ugly form. But look into this mirror so
you'll know what I look like. The mirror can't be fooled, and it will
show you my image as it truly is."
She handed him the mirror, and he saw the reflection of the most
beautiful maiden in the world, and he saw tears rolling down her
cheeks out of sadness. Then he said, "How can you be saved? I'm
afraid of nothing."
She replied, "Whoever get the crystal ball and holds it in front
of the magician will break his power, and I'll return to my true form.
But," she added, "many a man has gone to his death because of this,
and you, my young thing, I'd feel sorry if you placed yourself in such
great danger."
"Nothing can stop me," he said, "but tell me what I must do."
"I want you to know everything," the king's daughter answered.
"When you descend the mountain on which the castle stands, there'll be
a wild bison at the bottom next to the spring. You will have to fight
it. And, if you should be so fortunate as to slay this beast, a
firebird will rise from it. This bird carries a glimmering egg in its
body, and the egg has a crystal ball as a yolk. However, the bird
will not let go of the egg unless it is forced to. And, if the egg
falls onto the ground, it will set everything on fire and destroy
eveything near it. The egg itself will melt along with the crystal
ball, and all your efforts will have been in vain."
The young man descended the mountain and reached the spring, where
the bison snorted and roared at him. After a long battle the young man
pierced the bison's body with his sword, and the beast sank to the
ground. The firebird immediately rose from the bison and tried to fly
away, the the eagle, the brother of the young man, who flew through
the clouds, dived after the bird and chased it toward the ocean.
There the eagle hit the bird so hard with its beak that the bird was
forced to let the egg fall. However, it did not fall into the ocean
but on top of a fisherman's hut standing on the shore, and the hut
began to smoke right away and was about to burst into flames. Then
waves as large as houses rose up in the ocean, swept over the hut, and
vanquished the flames. The other brother, the whale, had swum toward
the shore and driven the water onto the land. When the fire was out,
the young man searched for the egg and was fortunate enough to find
it. It had not melted yet, but the shell had cracked open due to the
sudden cooling from the water, and he could take out the crystal ball,
which was undamaged.
When the young man went to the magician and held the ball in
front of him, the latter said, "My power is destroyed. From now on
you are king of the castle of the golden sun. You can also restore
your brothers to their human form."
So the young man hurried back to the king's daughter, and as he
entered her room she stood there in all her magnificent beauty, and
they exchanged rings with each other in a joyful celebration.
The above was quoted from;
"The Complete Fairy Tales of The Brothers Grimm"
(Also see Mr. Eideard's History Lesson in the Guide)
In the above story the sorceress with the three son's was Lady Eleanor.
Lady Eleanor and Sir Paul bore three sons before Sir Paul went missing. In eleanor's desperation to find her husband she enchanted her two elder son's into an eagle and a whale so that they could search for their father by sky and sea. Her youngest son however would have none of this and fled into the enchanted forest. While there he met a Earthlong Prince who lived with his wife in a temple somewhere in the forest. Seeing potential in the strong young man, the price implored him to enter into a quest to save his wife's sister from an evil sorcerer that was holding her hostage in a far of magical castle that moved from place to place. Many had already died trying to save the princess.
Hungry for glory Patrick agreed and set off to find the roaming castle.
But once in the enchanted forest Patrick could not find his way out and eventually found a pair of Troll who were fighting over a magic hat that had the ability to transport the wearer wherever he wished to go. Being very cunning Patrick was able to outsmart the trolls into giving him the magical hat which he promptly used to transport himself to his intended destination.
Once in the castle Patrick finally discovered the princess Gertrude in the last room, at first repeled by her ugliness. Until the princes gave him a magic mirror that revealed her true form. Patrick was instructed to slay a large beast and liberate the burning phoenix trapped inside it. With in firey phoenix was a golden egg with a crystal ball for a yolk. She told Pratick of how the egg could be gained and warned him of the danger involved. Patrick agreed to help but knew he couldn't do it alone and asked his brothers for their assistance.
With their combined effort Patrick was able to gain the crystal orb and used it to confront the evil sorcerer who was powerless before the crystal. To save his life the sorcerer forfeited up his roaming kingdom which would now forever be in Patrick's possession. He used the orbs magic to free the Princess Gertrude and liberate his brothers from their enchantments. For saving the princess, Patrick was given Gertrude's had in marriage and the couple retained the traveling castle using it to travel about the Underground and to the Above.
Patrick and Gertrude had two Children.
William and Philomenia.
However their daughter was born with a rare affliction from her mother's bloodline causing her hair to turn to snakes when she got emotional. Their son William entered the Knighthood as a squire, within the confines of the Goblin Kingdom of his grandmother Eleanor. However the evil sorcerer eventually regained his power and helped Ivor make war on the kingdom. William commited and act of bravery and saved them all.
The Lord and Lady of Einde Street (Patrick & Gertrude)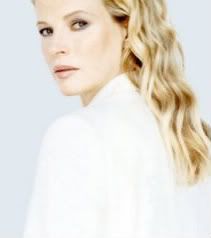 No one knows exactly where they came from in the present sense although its said that Lord and Lady Claiborne's official family land holdings exist somewhere in the north of Scotland and are indeed quite legitimate if far from well known. What is known is that the couple is very reclusive. What isn't known is that they're not so much reclusive as hardly ever at home. In one way or another the Claiborne's are an example of a family who quite literally lives in two worlds. While they seem to have a more than opulent little castle in the British countryside, that castle seems to move quite regularly to different and usually scenic points in the Underground.
While they certainly look human enough their life blood is mingled and rooted decidedly in the world of Faerie.
Philomenia
Philomenia is the unfortunate daughter of Lord and Lady Claiborne. Like her parents she is irrevocably connected the world of Faerie lthough she's not particularly happy about the fact. Especially due to a rather unfortunate characteristic inherited by a certain relative. As long as Philomenia can keep her temper in check she can pass quite easily as a normal person. Sadly temperance is not the woman's strong point.