"Sometimes you have to lie to protect others. Sometimes you have to lie to stop from getting hurt. Sometimes everything you know in the world turns out to be a lie. But at the end of the day, the lie isn't what matters, it's what you do after you tell it. If you work hard enough, you can make it true."
Username: Lisa
Age: 16
Gender: Female
Sexuality: Heterosexual
Nationality: Japanese
Height: 5" 6'
Weight: 121 lbs, 55 kg
Birthday: June 14, Gemini
Blood Type: B Positive
Physical Description/Clothing Preference: Lisa has long , bright pink hair that reaches her lower back. Her large eyes are also pink. She is very slim and slender as well as having a remarkable bust. She is usually seen in her school uniform: a white shirt, a bow and a short skirt. She has also been seen multiple times with a skirt, a light green sweater, zipped open. In-game she is described as a young woman with long, rose colored hair, and pale aqua-colored eyes. She wears a variation of a standard hi-tech military uniform. The green metallic pauldron over her left shoulder bearing yellow stripes symbolizes her previous rank as a sergeant in a previous MMO, Sword Art Online. She carries her gunblade in a black case which hangs off her belt, and wears a necklace with a lightning bolt pendant. Her finishing move transforms her outfit to that similar of a valkyrie.
Personality: She generally has a very bubbly personality and very out-going. Lisa is very passionate about gaming, perhaps even more than her fellow guild companions themselves. She becomes very serious and almost sly when analyzing other players, often saying that men are just too predictable. She is normally very cheerful and bright.
Likes: Strawberries, Cherry Blossoms, Close Combat
Dislikes: Lazy people, Plums, Winter
Class/Job: Beserker/Feinter
City: City of Athens
*Abilities may progress as RP does.*
Physical Burst: Lisa accelerates her mind and body by 10 times for 3 seconds, allowing her to perform dodges and combos.
Army of One: Lisa enters tunnel vision, rushing at an enemy one on one dishing out a 100 hit combo.
Eyes of an Oracle [PASSIVE]:Lisa can scan monsters, enemies, and even players for statistics in-game as well as indications of their held items and weaknesses.
Physical Overflow: Lisa accelerates her mind and body 20x the average player at no specific time limit. However for each minute she leaves this ability on, it drains 2% of her health.
Seed of Rejuvenation:Lisa plants a seed which rapidly grows into a cherry blossom tree, healing allies who are nearby.
Queen of Petals [FINISHER]: Lisa creates a forest full of cherry blossom trees, creating a flurry and mirage around an opponent dealing Damage over Time, ending it with multiple pink energy swords piercing the enemy, capable to giving a random status affliction and the ability to pierce armor.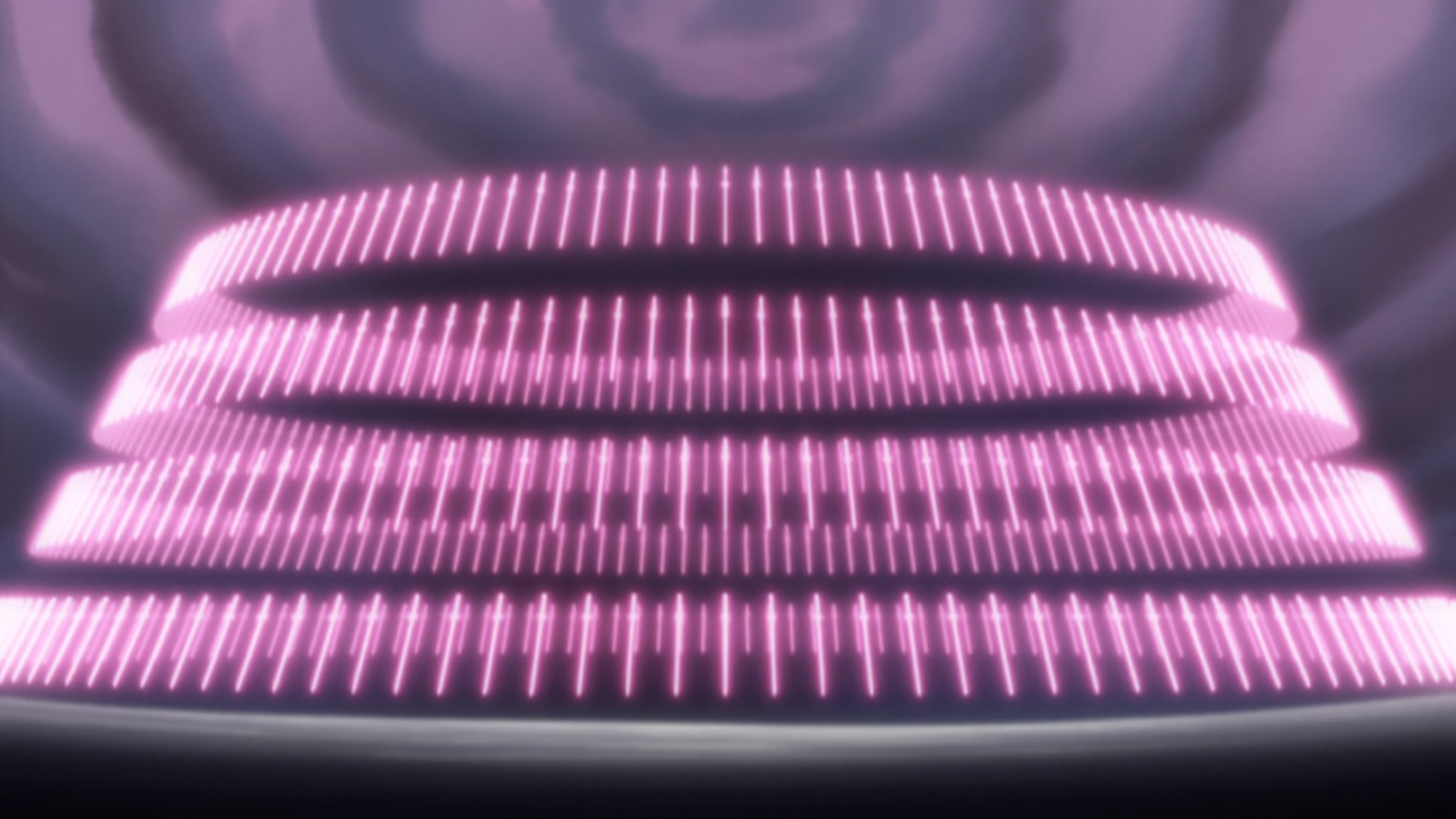 Bio: Lisa's father died when she was young, and her mother died from an unknown illness when she was fifteen. With no other family to turn to, Lisa raised her younger sister, Serah. To overcome the pain of her parents' deaths and to become an adult as quickly as possible, she changed her original name from Claire to "Lisa". Despite the delusion of not needing her past, Lisa was still a normal child without her parents who wanted to be loved. At school, she seems to be very calm and collective as well as a natural beauty. She is seen to have a remarkable talent for swimming and academics, being ranked 1st in the nation in standardized testing. Lisa lives in the shadow of her model sister, in a family that dotes on the conceited Ayane for being pretty and popular and their pride and joy. Her family doesn't recognize Lisa's talents, her sister going so far as to describe Lisa as having "no redeeming qualities;" but Lisa hopes to win the national title in the upcoming National High School Swim Meet so her older sister can praise her as well with her dream.
Other/Facts/Trivia:
~When extremely tired, Lisa sleeps with her eyes open.
~Lisa has excellent hearing.
~She enjoys science, PE, and music class.
~Lisa hopes to be nicknamed the Queen of Swimming one day.
~Most of Lisa's outfits are 'hand-me-downs' from her older sister, Ayane.
~Her favorite past times are playing shogi and sleeping on the school rooftop.
~She was a beta tester for SAO in the 3rd regiment of "The Knights of the Blood Oath" where she worked with Asuna.
~She was a LTO Closed Beta Tester.
Equipment:
~ Blossom of Hope (Gunblade, from SAO Beta, Imported Data)
~ Lone Sergeant (Armor)
~ Throwing Knives
~ Pride of the Valkyria (Finisher Armor)
~ Teleport Crystals